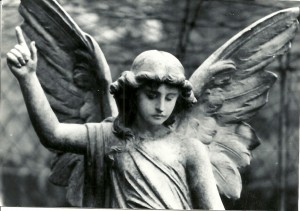 To Speak of the dead is to make them live again."
– Egyptian Book of the Dead
Scroll down to see a listing of all entries
Historic Houston Cemeteries: Stories from Beyond the Graves is a study of interesting people interred in area cemeteries. They may not be the most famous burials in a particular cemetery but they represent intriguing characters, influential leaders, champions, inventors, rogues and rascals. Furthermore, funeral customs, rituals, practices, funereal symbolism and other fascinating burial conventions are contained in the section entitled Sidebars.
We are posting new cemeteries as well as new interments on a regular basis. Currently, under Historic Houston Cemeteries, you'll find:
Alief Cemetery
Beth Israel Cemetery
Brookside Memorial Park Cemetery
College Park Cemetery
De Zavala Cemetery
English Colonists Graves
Forest Park Lawndale Cemetery
Founders' Memorial Park
Glendale Cemetery
Glenwood Cemetery UPDATED
Glenwood update June 2017 NEW
Hillendahl Cemetery
Hollywood Cemetery
Holy Cross Cemetery
Memorial Oaks Cemetery 
Morales Cemetery
Morse Bragg Cemetery NEW
Old 1840 City Cemetery
Rice Institute
St. Vincent de Paul Cemetery
Villa de Matel Cemetery
Vollmer Niemann Cemetery 
Washington Cemetery
Our interest in cemeteries goes beyond Houston. We have been visiting cemeteries and gathering information for almost 40 years. So, if you'll indulge us, we have expanded the information to also include Historic Texas Cemeteries. Here you will find:
Broadway Cemetery Historic District — Galveston, TX 
Broadway Cemetery Historic District Part 2 — Galveston, TX
Broadway Cemetery Historic District Part 3 — Galveston, TX  
Concordia Cemetery — El Paso, TX
DeWalt Cemetery – Fort Bend County, TX
Fairview Cemetery — Bastrop, TX
Terlingua Ghost Town Cemetery — Brewster County, TX
Lajitas Cemetery — Brewster County, TX
Old Imperial Farm Cemetery — Sugar Land, Fort Bend County, TX 
Old San Antonio Historic Cemeteries — San Antonio TX
San Antonio National Cemetery — San Antonio, TX 
Serbin Cemetery: Graves of the Wends — Lee County, TX
We have been blessed to visit almost 200 countries throughout the world and have discovered very interesting burial practices, rites and cemeteries. Under Historic World Cemeteries, read about:
Aitre St-Maclou (Atrium of Saint Maclou), Rouen, France 
African Cemetery, Key West, Florida, USA
Beth Haim Cemetery, Willemstad, Curacao
Canongate Church Burial Ground, Edinburgh, Scotland
Cementerio Santa Maria Magdalena de Pazzis, San Juan Puerto Rico
Cemetery of the City, Carcassonne, France
Cemetery of Loyasse, Lyon, France
Cimetiere de la Chartreuse, Bordeaux, France 
Cimetiere Père Lachaise, Paris, France 
Cimetiere Père Lachaise, Paris, France Part 2 
Cimetiere Père Lachaise, Paris, France Part 3 
City Cemetery, Key West, Florida, USA 
City Cemetery, Key West, Florida, USA, Part 2
City Cemetery, Key West, Florida USA, Part 3 
Colonial Park Cemetery, Savannah, Georgia 
Fairview Lawn Cemetery, Halifax, Nova Scotia Canada 
Glasnevin Cemetery, Dublin, Ireland
Johnson Square, Savannah, Georgia 
Old Church Cemetery, Cobh, Ireland
Old Jewish Cemetery, Prague, Czech Republic
The Most Unusual Burials in the Western Hemisphere
Mexico's Psychedelic Sistine Chapel: The Sanctuary of Atotonilco
New Grange, Ireland 
Normandy American Cemetery, France
Old Calton Burial Ground, Edinburgh, Scotland 
The Cemeteries of San Miguel de Allende, Mexico 
Panteon Municipal, Guanajuato Mexico 
Regimental Mascot Dog Cemetery, Edinburgh Castle, Scotland 
Showmen's Rest, Mt. Olivet Cemetery, Hugo, Oklahoma 
Sleepy Hollow Cemetery, Concord Massachusetts
St. Cuthbert's Burial Ground, Edinburgh, Scotland 
St. Magnus Cathedral and Burial Ground, Orkney Islands, Scotland 
The Most Beautiful Cemetery in South America
Tana Toraja, Sulawesi Indonesia 
Tana Toraja Part 2, Sulawesi Indonesia
General Cemetery of Puerto Ayora, Santa Cruz Island, Galápagos, Ecuador
Ancient Manteno-Huancavilca Tomb, near Guayaquil Ecuador
Wright Square, Savannah, Georgia
Under Sidebars, you'll find these fascinating rituals, legends, fears in these postings:
Adding Insult to Dying  
Ancient Funerary Art
Ancient Tombs in Turkey 
Asian Funeral Pyres are Second Largest Contributor to Global Warming 
A Bizarre Burial and Unsolved Mystery
A Melancholy Dirge: Ghost Song by The Doors
A Story about Civil War Tombstones  
A Very Haunted Land: The Ghosts of Thailand 
Buried Alive
Cadavers for Sale: The Eerie Tale of Misters Burke and Hare 
California Cemetery Produces Award Winning Wine
Cemetery Definitions
Cemetery Humor
Cemetery Humor, part 2
Cemetery Humor, part 3
Cemetery Humor, part 4 
Cemetery Humor, part 5
Cemetery Iconography and Symbolism
Coffin Coiffures
Chua Phat Quang Temple and Pagoda 
Cuba Cemeteries 
Dante Aligheri, Inferno and the planet Pluto
The Dante Club: Divine Comedy Translated into English
The Dark History of a Venetian Carnival Mask
Dream Doves
Ebola, Black Death & Plague Pits
Famous Cemeteries Around the World
Grayfriars Bobby 
Holocaust Memorials at Père Lachaise Cemetery, Paris France
Houston's Fake Cemetery
The Hungry Ghost 
Intoxicated with Death: The Calaveras of Mexico
Jemima the Great and the Fishguard Tapestry
Legend of the Chupacabra 
Taking One for the Home Team
Masks of Prehistoric Past
The Masque of the Red Death 
The Most Beautiful Sacred Space in Houston
The Most Bizarre and Creepy Love Affair 
The Most Famous Cemetery Poem
The Mummies of Guanajuato 
The Mummies of Saint Michel, Bordeaux, France  
Odd Fellows Want to Sell Dead Fellow
Oldest Multiple Burial Site in North America  
Only in Texas  
Poncho Villa's Trigger Finger
Remembered in Granite: Houston Police Officers Memorial
The Resting Place of Lost Souls: Strangers Row
Robert the Haunted Doll 
Sacred Relics and the Relics of Villa de Matel
Secondhand Graves
The Spirit World and Politics: Election Woes Roil Thailand 
Strippers at the Funeral? 
The Story of the Tree Stump Tombstones
The Tale of Lonesome George
The Tale of Lonesome George (Part 2)
The Tale of Lonesome George (Part 3)
The Unique Burial Practices at the Louisiana State Penitentiary 
Whirlwind Tour of Dead Dictators  
Who were the Famous Twin Sisters?
Zombie Found in Ohio
Our objective is to be as accurate as possible. However, when dealing with the wide variety of resources, there is not always a 100% sure answer about all the facts of persons long gone.
If you have any information on cemeteries, more accurate data than we were able to locate or just more interesting information, please contact us. We will do our best to add that information to this website publication. You may reach us at bbhinton@sbcglobal.net
In conclusion, if you derive half as much enjoyment out of reading this website as we do writing it, we have achieved our goal. If you gain a better sense of the marvelous history revealed through cemeteries, develop the interest to investigate the individuals and events mentioned or just want to take a peaceful stroll through one of these marble orchards, we will be content that the project was worth the effort.