The colonial town of San Miguel de Allende (originally San Miguel el Grande) was founded in 1555 by Spanish missionaries.  It holds an important place in the history of Mexico for two reasons.  First, it was the birthplace of Ignacio Jose de Allende (1769-1811), a patriot, hero and martyr of the Mexican War of Independence (1810-21).  Second, it was the first city in Mexico to declare independence from Spain (1811).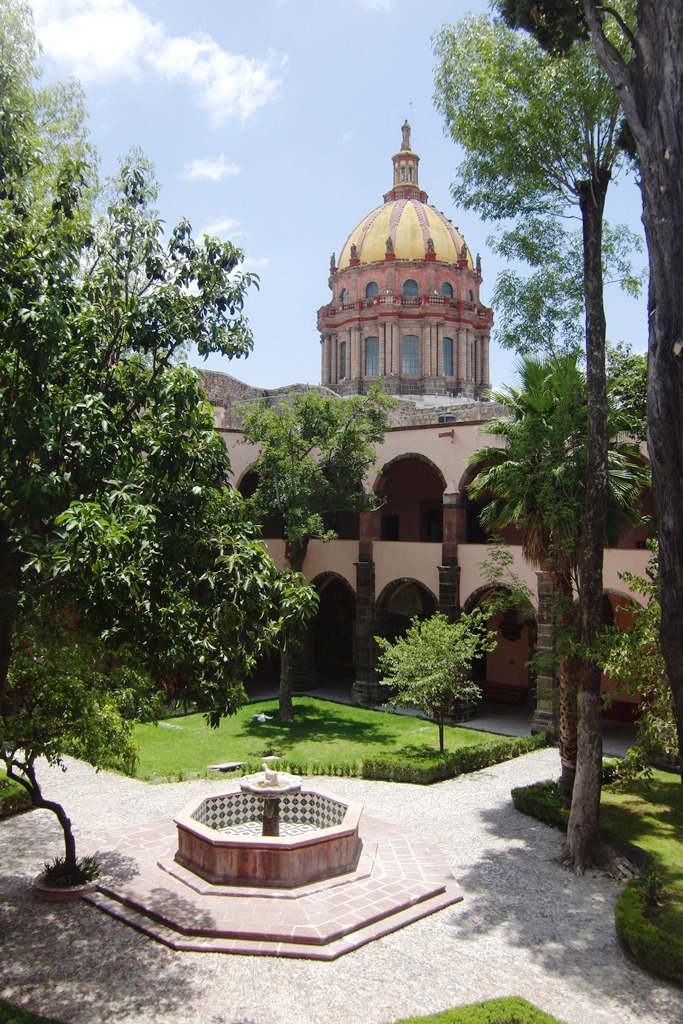 During the colonial era, massive amounts of silver were discovered in neighboring areas.  While San Miguel had no mines, it was on the main road connecting the mining towns.  As a result, the city became wealthy by serving the many travelers, the miners as well as supplying equipment to the numerous mines in the nearby mountains.  The town also became famous for producing exquisite textiles.  (Locals claim to have invented the serape.)
By the middle of the 1800s San Miguel was full of large mansions, business establishments and religious buildings (churches, chapels, monasteries and convents).
The city played a minor role in the War of Independence.  The Revolution began here when General Ignacio Allende joined with the charismatic Padre Miguel Hidalgo in 1810 to create a rag tag army that began a march on Mexico City, the Spanish capitol of New Spain.  Unfortunately, disputes and differences between these two leaders initially produced disastrous results.  Eventually, they parted ways.  The Spaniards captured and executed both in 1811.  For the balance of the War their severed heads hung from cages at the Granary Warehouse in nearby Guanajuato.
The silver mines played out by the early 1900s and San Miguel began a long slide into obscurity.  For a period the town was virtually abandoned.  Artists, writers and some members of the Beat Generation discovered San Miguel's charms in the 1930s and '40s.  Two important art schools were founded – Instituto Allende and Escuela de Bellas Arêtes.  These institutions began attracting artists from all over the world.  The famous muralist David Alfaro Siqueiros taught at Bellas Artes.
Fortunately, in 1938, the Instituto Nacional de Antropologia y Historia declared San Miguel as a "historic and protected town."  As a result the city's colonial center has been preserved and saved from redevelopment.
In the 1960s Cantinflas, a Mexican movie star bought a home overlooking the city and began promoting it as a cosmopolitan town in his motion pictures. Wealthy Mexican and American tourists' arrival resulted in a real estate boom of restoration.  UNESCO declared San Miguel a World Heritage Site in 2008.
San Juan De Dios Cemetery
San Antonio Abad @ Muertos
Established 1700s
ca 2 acres
Burials:  Unknown
"I depart from materials,
I am as one disembodied,
Triumphant, dead."
– So Long – Walt Whitman
This is a beautiful old colonial cemetery.  Surrounded by a tall rust colored wall, it is located beside the lovely San Juan de Dios Church. (Please find a few more photos in the Gravesites Gallery. We visited this cemetery three times and the gate was always locked — actually triple locked.)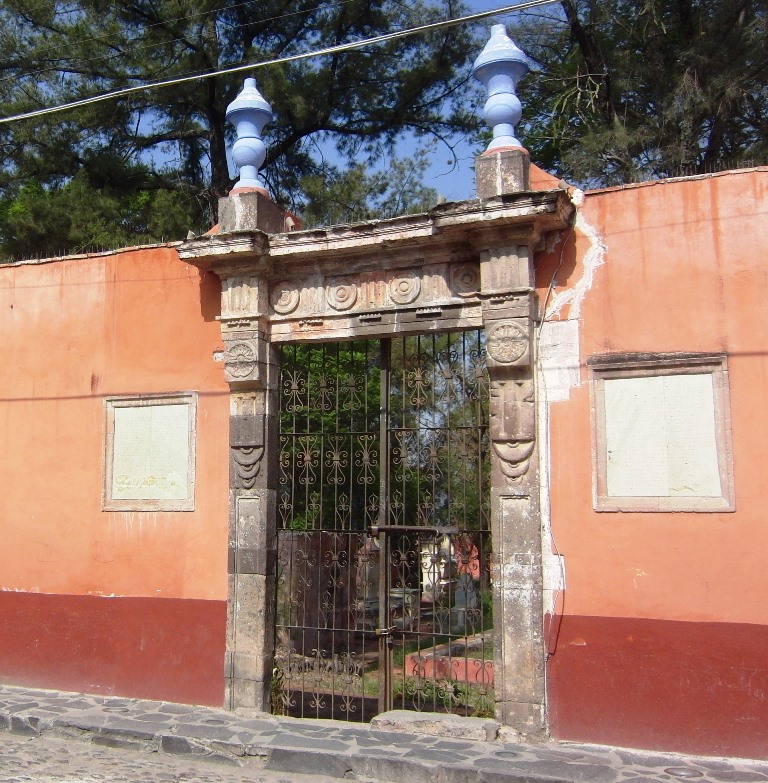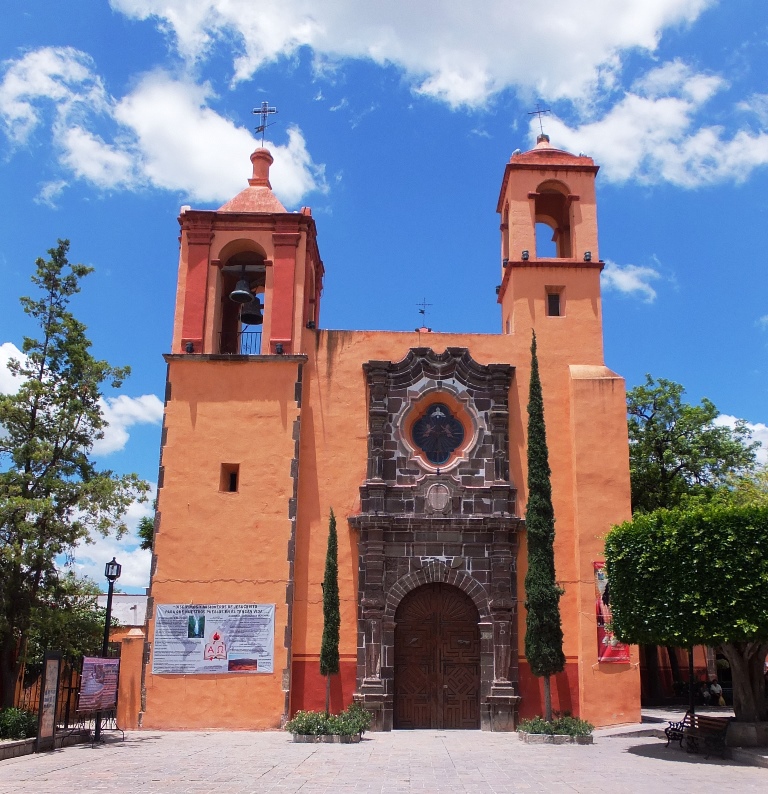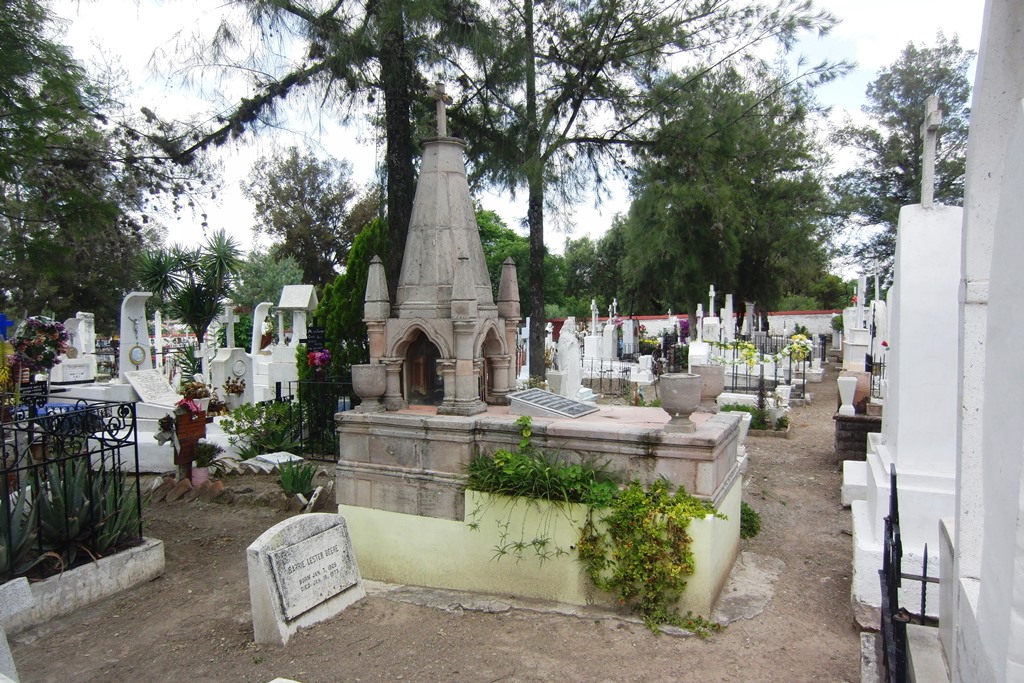 Our Lady of Guadalupe Cemetery
Camino Antiguo al Panteon
Established 1948
ca 5 acres
Burials:  Unknown
"What dead had no speech for, when living,
They can tell you, being dead,
The communication of the dead is tongued with fire,
Beyond the language of the living."
– Little Giddings – T. S. Eliot
When the old San Juan de Dios Cemetery filled up in the 1940s this newer panteon was opened.  It is also surrounded by a tall wall.  Comparing the two burial grounds one can see how interment practices changed over the years.  Notice how much more colorful and decorated the graves are in Our Lady of Guadalupe. (You'll find more photos in the Gravesites Gallery.)