Concordia Cemetery
3700 E. Yandell Dr.
El Paso, Texas 79903
Established 1840
52 acres
Burials 60,000+
website
"Died at the hands of others."
Epitaph – Concordia Cemetery
Concordia is about as Wild West a cemetery as there is in Texas.  It is the final resting place of scoundrels, gamblers, heroes, scallywags, lawmen, Buffalo Soldiers, circus performers and of course outlaws – lots of outlaws.   If you are a taphophiliac as we both are and find yourself in this very interesting west Texas town, do yourself a favor and visit Concordia Cemetery.  It is easy to locate, open 365 days a year (generally from sunrise to sunset) and safe.
We began visiting Concordia more than 30 years ago.  At that time it was suffering from neglect and vandalism.   Thanks to the creation of the Concordia Heritage Association in 1990 whose mission is to "… promote and support the renovation and preservation…" of the property, it has been restored and is in wonderful condition. In addition, an excellent book has been written about the history and the deceased (Concordia El Paso Walking Tour by M. D. & H. Underwood, 915-591-6066.)
Concordia Cemetery was established in 1840 on the Concordia Ranch.  That spread was owned by Hugh and Juana Stephenson.  He named it after his home town of Concordia, Missouri.  Ironically, the first interment was Juana Stephenson who was gored to death by her pet deer in 1857.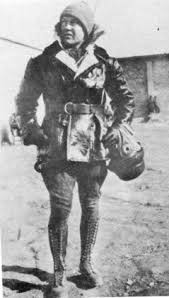 Biggs, James B. " Buster" (1897-1918) – War Hero –  He served in the 2nd Pursuit Group, 185th Aero-squadron during World War I.  Biggs shot down four German fighters before dying in a crash near Belrain, France.  A military honor guard escorted his coffin to Concordia Cemetery.  In January 1925 the airfield at Fort Bliss, Texas was named Biggs Army Airfield in his honor.
Crosby, Josiah Frazier (1829-1904) – Judge & Politician – Born in South Carolina he moved to the El Paso area for health reasons.  In 1853 Crosby was appointed to the Texas House of Representatives.  He was a district attorney (1854) and district judge (1857.)  A real estate investor, he joined the syndicate that purchased Coons' Ranch and developed the town site of El Paso.  He served in the Confederate Army as a quartermaster during the War Between the States.  Crosby lived in Houston for a short time and was general manager of the Texas & New Orleans Railroad.  Returning to El Paso he continued investing in railroads until his death.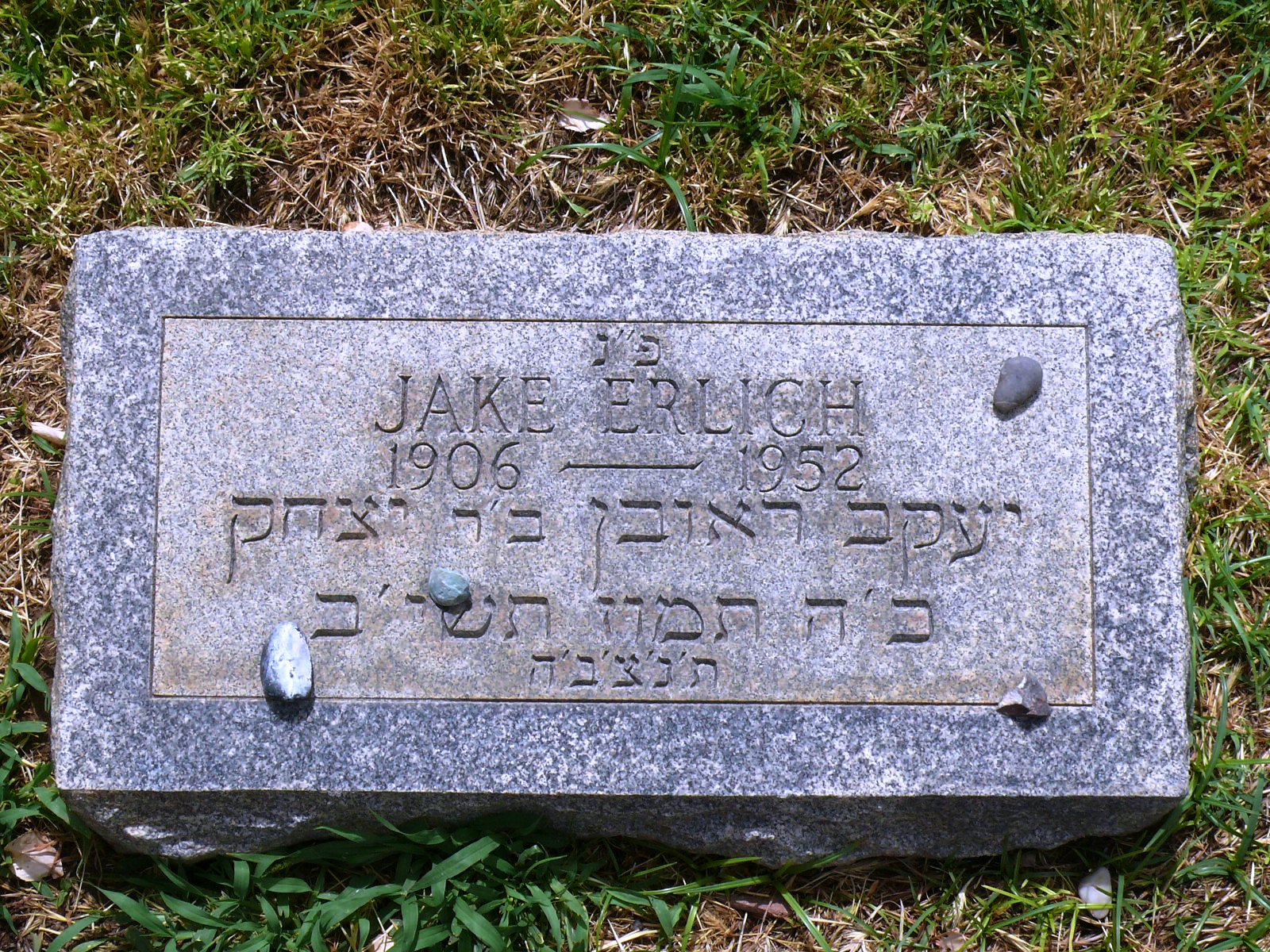 Erlich, Jacob Reuben aka Earle, Jake (1906-1952) – Tallest Man in the World – When he was born in Colorado, Erlich weighed less than four pounds.  At age 10 Erlich stood over six feet tall.  In 1919 his father took the strapling lad to Hollywood where he was given an acting contract by Century Comedies. 
He adopted the stage name of Jake Earle and acted in a number of silent films including Hansel and Gretel (1923) and Jack and the Beanstalk (1924.)  When the Ringling Bros. Circus came to El Paso they hired Earle for their sideshow, billing him as the World's Tallest Man at 8'6" (although he was actually 7' 71/2".)  He worked in the circus for 14 years.  Tiring of the grind he gave up show business and became a wine salesman.  Earle died at age 46 and required a 12' long coffin for his burial.
Hardin, John Wesley (1853-1895) – Outlaw – He was born in Bonham, Texas.  Hardin had a violent nature and would kill at least 44 men before meeting his own death from gunshots.  The law was usually in hot pursuit of him throughout the south and southwest.  Captured in Florida, Hardin was convicted of murder and given a 25-year sentence.   While in prison he earned a law degree and, when pardoned, passed the Texas bar exam.
Hardin arrived in El Paso in 1895 and established a law practice.  He began having an affair with the wife of a client.   The husband took offense and hired several deputy lawmen to kill Hardin.  On August 19, 1895 John Selman (See Selman below) shot Hardin three times in the back.  Despite his murderous record he always said he never killed anyone who didn't need killing and all the shooting was in self-defense.  In 1967 Bob Dylan released an album entitled "John Wesley Hardin."  You can listen to the title cut by clicking on this link.
Kemp, Wyndham (1845-1909) – Judge – Born in Virginia, he graduated from Virginia Military Institute.  Employing his skills from college, Kemp joined the Confederate Army and served in the artillery corps.  Following the War he studied law, moved to Texas and passed the Texas Bar Exam in 1869.  In 1885 Kemp settled in El Paso where he practiced law.  He is remembered as extremely knowledgeable in legal matters and having excellent judgment concerning the application of the law.  For a time Kemp served as a subdistrict judge in his home town.
Mexican Presidents – For 12 years two Mexican presidents were interred in a mausoleum in Concordia – Pasqual Orozco (1882-1915) who was killed by Texas Rangers and Victoriano Huerta (1850-1916) who was declared a traitor to his country and fled to Texas.  Both were reburied – Orozco in Mexico and Huerta in Evergreen Cemetery in El Paso.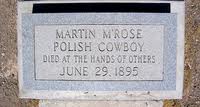 M'Rose, Martin (?-1895) – Outlaw – He came to El Paso in about 1890.  For a while M'Rose worked as a cowboy and cattle buyer but saw he could make more money altering brands, rustling cattle and robbery.  He was also implicated in several murders.  When the law got on his trail M'Rose left his wife Beulah and fled to Cuidad Juarez.  There he was arrested by Mexican authorities and held for extradition back to the U.S.  M'Rose hired John Wesley Hardin (See Hardin above) as his attorney.  Missing Beulah he tried to sneak back into El Paso on the night of June 19, 1895.  U. S. Marshalls got a tip about his plans and gunned him down as he crossed the Rio Grande.  Only two mourners attended his funeral at Concordia, Beulah and Hardin.  Ironically, just two months later Hardin was murdered and laid to rest three graves south of M'Rose.
Newman, Simeon Harrison (1846-1915) – Newspaperman – Born in Kentucky he moved to New Mexico to teach school.  In 1871 Newman purchased the Las Vegas Weekly Mail where he was publisher and editor until 1881.  That year a group of El Paso citizens paid him $1,000 to move the paper to that city and call it the Lone Star.  Newman was a strong-willed Methodist who directed his acerbic editorials at the town's gunfighters, gamblers and saloon keepers.   He formed many enemies and the paper shut down in 1886.
Pinto, Carlos M. (1841-1919) – Jesuit Priest – He was born in Italy.  Pinto joined the Jesuits at age 14.  He arrived in Maryland then spent the next 22 years in Colorado parishes.  In 1892 he was appointed pastor of St. Mary's chapel in El Paso.  Pinto built Sacred Heart, Immaculate Conception, Guardian Angels and Holy Family churches there.  He also erected a number of Catholic schools.  Pinto is credited with founding the Diocese of El Paso in 1915 and is often referred to as the "Apostle of El Paso."
St. Leon, Ernest (1859-1898) – Lawman – This San Antonio native studied law and then volunteered for the U. S. Cavalry to fight in the Indian Wars.  St. Leon joined the Texas Rangers in the 1880s, working underground much of the time.  One of his most daring roles was leading a group of bandits who had robbed silver ore from the Fronteriza Mining Company into an ambush arranged by the Rangers.  St. Leon was nicknamed "Diamond Dick" due to the large diamond stick pin that he wore.  In 1898 he was involved in a shootout in Socorro, Texas where he was seriously wounded.  St. Leon was able to ride to a doctor's office but died the next day.  Rumor has it that his widow sold the diamond stickpin to pay for his funeral.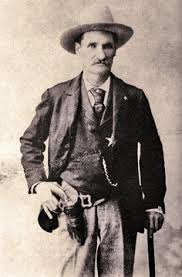 Selman, John Henry (1839-1896) – Gunman – Born in Arkansas, he came to Texas in 1858 and lived in Ft. Davis and Ft. Griffin for a while.  Selman became a deputy sheriff for Shackelford County but soon turned to cattle rustling.  On the lam from the law, he fled to New Mexico and formed a gang named "Selman' Scouts."  They terrorized Lincoln County in the 1870s.  Selman was captured by the Texas Rangers, escaped and hid in Chihuahua until 1888 when the charges were dropped.  He moved to El Paso that year and became a high stakes gambler.   Selman had a dispute with gunman John Wesley Hardin (see Hardin above).  On August 19, 1895 he killed Hardin with three shots in the back while the victim was playing craps in the Acme Saloon.  Selman was tried for murder but the verdict was a hung jury.  In 1896 he was killed in a gunfight with U. S. Deputy Marshall George Scarborough.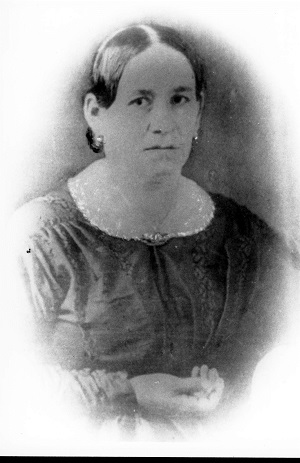 Stephenson, Juana Maria Azcarate  (1809-1856) – Pioneer Woman – She was born in Mexico.  In 1824 a Kentuckian named Hugh Stephenson arrived in El Paso.  He became a very successful and wealthy miner, cattle rancher and trader.  Through his mining ventures he met the Azcarate family and in 1828 married Juana.  In 1830 the couple purchased 900 acres of ranch land, naming it Concordia, near what would become El Paso.  Juana supervised the family estate, planting vineyards and orchards.  While out on a horseback ride she found an injured deer. Wanting a pet, Juana brought it back to Concordia and nursed it back to health.  Unfortunately, in February, 1856 the deer gored her severely and she died two days later.  She is still remembered as the "First Lady of El Paso."