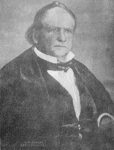 Menard, Michel Branamour (1805-1856) – Indian trader, raconteur and entrepreneur – Menard began his varied career with the American Fur Company as an illiterate youth. Eventually he learned English & French and, I suspect, Shawnee because he was selected a chief and lived with a tribe in Arkansas Territory, then in lower East Texas, acquiring some 40,000 acres and building a gristmill and sawmill on what became known as the Menard Creek. During Texas independence in 1836, he represented Liberty County and signed the Texas Declaration of Independence. Texas President David Burnet asked him to negotiate peace with the Shawnee, Delaware and Kickapoo Indians. Among his many land speculations was the acquisition of property on Galveston Island prior to Texas' independence. Because his title was disputed by rivals, he paid some $50,000 to the Republic to clear his claim. Eventually, the Galveston City Company was organized and issued deeds to investors and purchasers. He married four times. His first wife died of cholera en route to Texas. His second died during a yellow fever epidemic. His third died of unknown causes. Finally, his fourth wife bore him a son. He struggled financially and suffered reverses. He was known as a great story-teller and no accounts of his life are the same. He died in Galveston on September 2, 1856.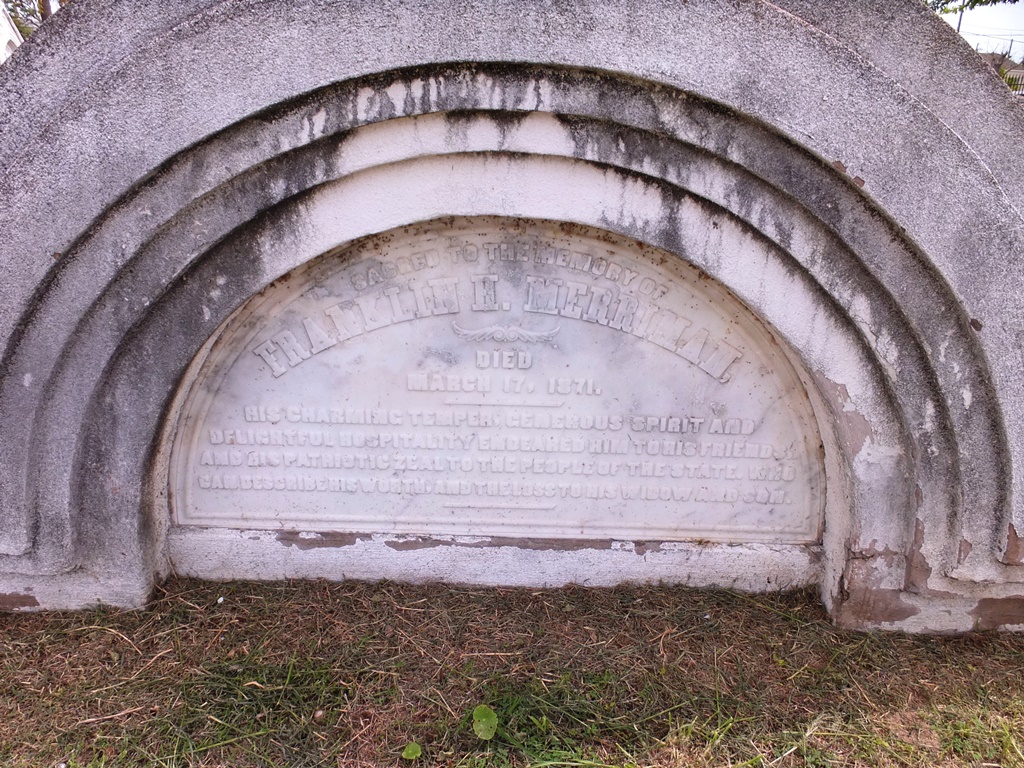 Merriman, Franklin H. (1813-1871) – Farmer and politician – Merriman brought his family from Connecticut to Texas in 1839, arriving in Galveston. He acquired two plots of land at 320 acres each in the early 1840's, establishing a successful farm. In 1851 he was elected senator to the Fourth Texas Legislature for the district combining Galveston and Brazoria counties. In 1866 he represented Galveston County at the Eleventh Texas Legislature.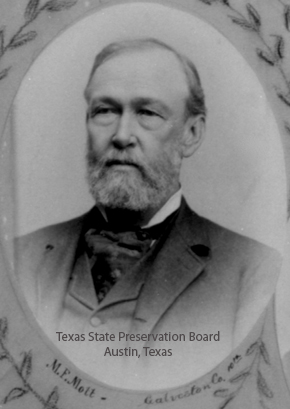 Mott, Marcus Fulton (1837-1906) – Grand Commander of the Gray Lodge of Texas – The Gray Lodge #329 A.F.A.M. is the second oldest Masonic lodge in the Houston/Galveston area. Over the years, it has been involved in a wide variety of community activities including as first responders to the Great Storm of Galveston in 1900.  Colonel Mott, a rank he attained in the Civil War, preferred to be called Captain, a title from the Galveston Artillery Club, the most exclusive private club in Galveston. He served a two year term in the Texas Senate from 1891-1893. He fell from a streetcar in October 1906 and never recovered, passing in November.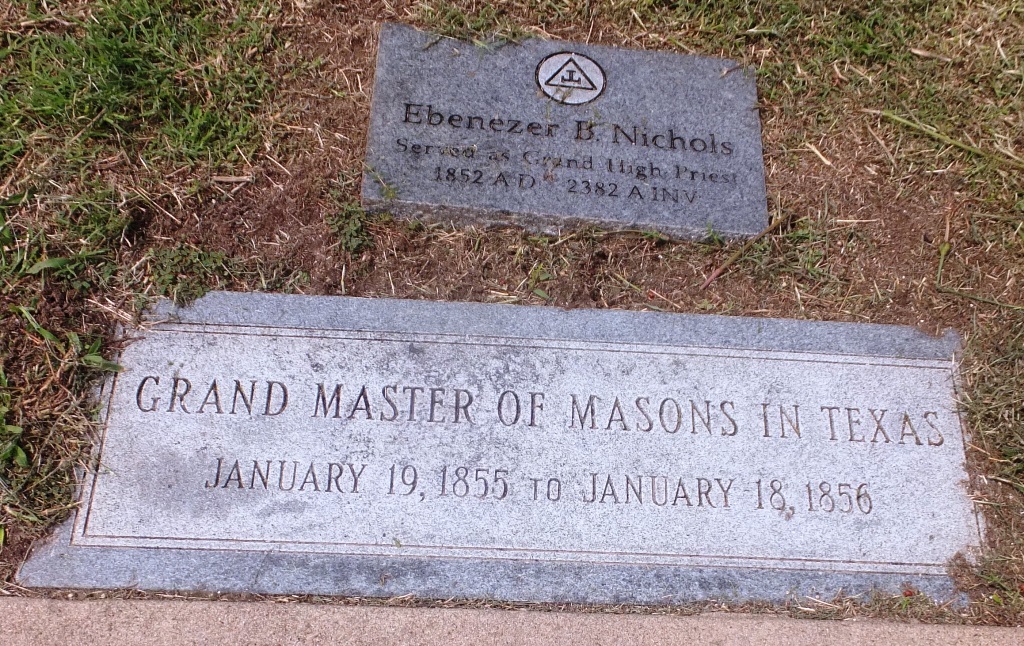 Nichols, Ebenezar B. (1815-1872) – Merchant, banker and soldier — Nichols arrived in Texas in 1838 from New York. He formed a partnership with William Marsh Rice (see Rice Institute) and dealt in "dry goods, groceries, hardware, crockery, etc." at both the retail and wholesale levels. He moved to Galveston in 1850 and had a very successful career as a cotton factor (broker) and merchant, eventually amassing real estate property valued at $100,000 and personal property at the same level (almost $4 million total today). After the Civil War, Nichols organized the Bank of Galveston, later merging to become the National Bank of Texas with him as president. Nichols had a hand in many other important early Galveston industries including the gas company, the wharf company, the cold storage business and the railroad. His 1850 home in Houston, the Nichols-Rice-Cherry House, is located today in Sam Houston Park.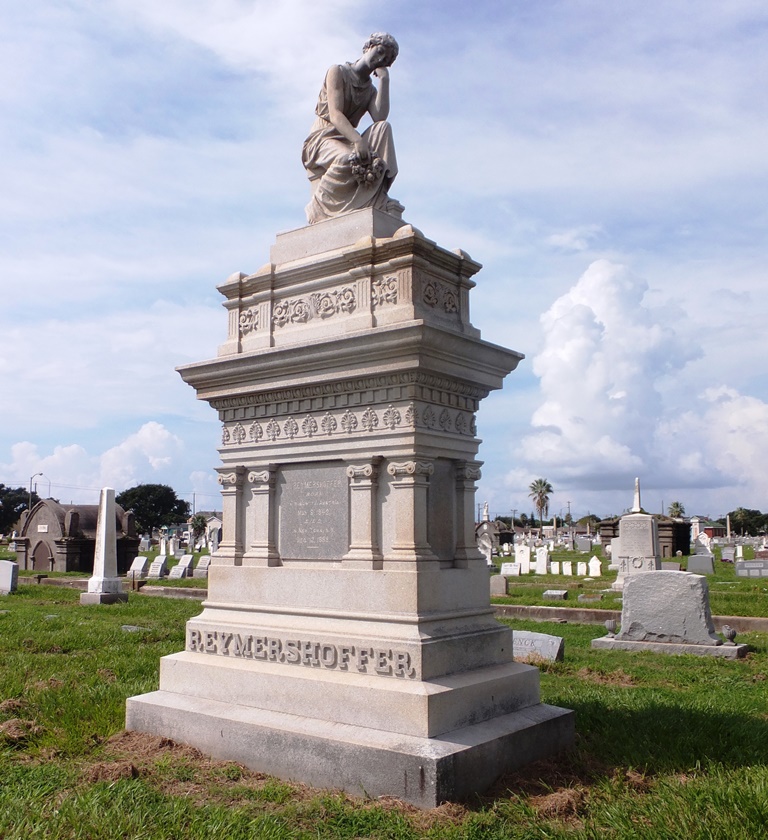 Reymershoffer, Gustav (1847-1903) – Trader – Arriving in Texas with his parents and brother from Austria in 1854, Gustav and his brother eventually settled in Galveston and established an importing business named J. Reymershoffer's Sons that traded with Europe and Latin America.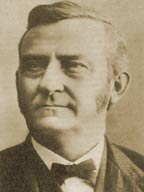 Sealy, George (1835-1901) – Entrepreneur – Born in Pennsylvania, George began working at twelve to help support his eleven brothers and sisters. His first job was to weigh down the end of a plow by sitting on it. He was paid 10 cents a day. By age 22, he was making $150 a month with the railroad and had saved $1,100. He gave his widowed mother all but $100 and set out to join his brother John in Galveston. John was a partner in the Ball, Hutchings & Company dry goods and commission business (see Ball, George). George learned all aspects of the dry goods business, from sweeping the floors to bookkeeping. When the Civil War broke out, he volunteered in the Confederate Army, accepting no pay or promotions.  Following the war, he returned to Galveston and became a full partner as the Ball, Hutchings & Company changed its focus to cotton commission and banking. The firm was renamed the Hutchings, Sealy and Company with the emphasis exclusively on banking. Mr. Sealy's other business accomplishments are too numerous to list but include railroading (Sealy, Texas is named for him when his railroad line established a station at that outpost.), rope & twine, maritime, publishing, fruit and meat importing and trading, the Galveston Chamber of Commerce and electricity. When his brother died, George was instrumental in establishing the John Sealy Hospital, now part of the University of Texas Medical Branch in Galveston. Mr. Sealy died en route to New York to help finance the city's recovery from the great Galveston storm of 1900.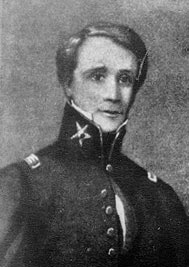 Sherman, Sidney (1805-1873) – Soldier and entrepreneur – Sherman was born in Massachusetts, orphaned at 12 and started working at 16, first in Boston then New York, Cincinnati and finally in Kentucky where he developed the machinery to produce cotton bags. He also made the first sheet lead in that part of the country. In 1835 he sold his cotton bagging company and used the proceeds to equip a volunteer company to fight for Texas independence. Traveling down the Ohio and Mississippi Rivers, then up the Red River, they arrived in San Felipe (the political center for the Steven F. Austin colony) where the unit received its command. Eventually Sherman was made commander of the Second Regiment of Texas Volunteers and led the left wing of the Texas army against Santa Anna at the Battle of San Jacinto. He has been credited with first uttering the battle cry, "Remember the Alamo." After the Texas victory, Sherman was commissioned a colonel in the regular Texas army and sent to the U.S. to raise more troops. When he returned to Texas, he brought his wife with him and they made their home near the San Jacinto battleground. Sherman represented Harris County in the Seventh Congress of the Republic, introducing bills that provided greater protection along the frontiers. After fires destroyed his sawmill, his home and his office, Sherman moved to Galveston where he spent his final years. Sherman County (in the far east of the Texas panhandle) and the city of Sherman in Grayson County (north of Dallas) are named in his honor.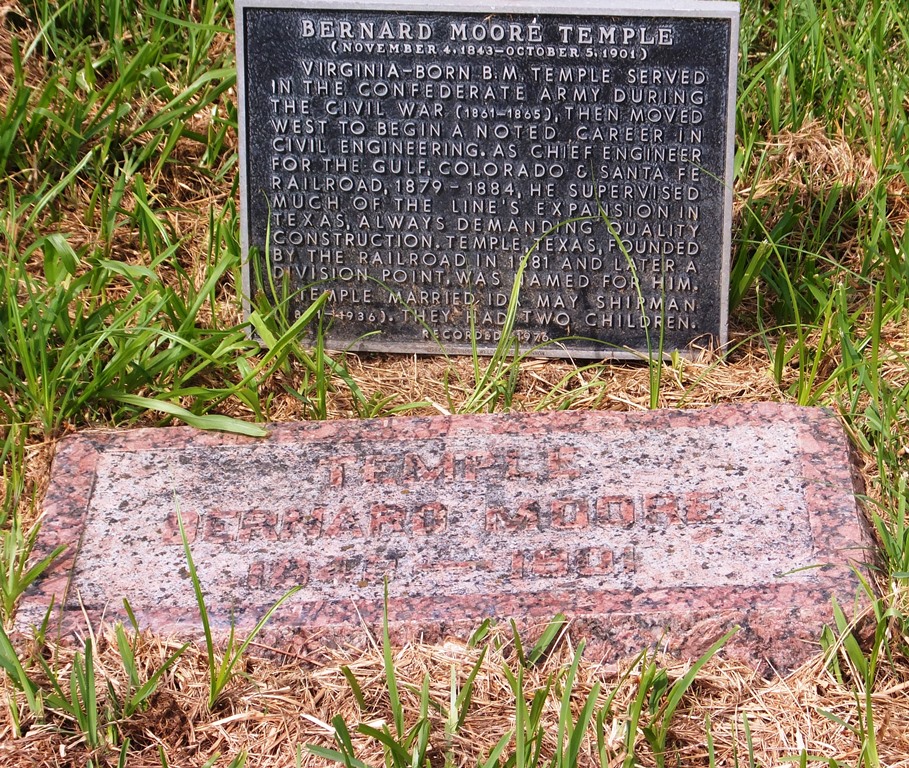 Temple, Bernard Moore (1843-1901) – Civil engineer – Temple's engineering career began with a Kansas railroad in 1868. He moved to Galveston in 1875 to work for the Gulf, Colorado and Santa Fe Railway Company and supervised 359 miles of track from Fort Bend County (south of Houston) to Fort Worth and into Lampasas County in central Texas. One of the junctures in Bell County is named in his honor. During his tenure with the Southern Pacific Railway, he oversaw construction of the Pecos High Bridge, the highest railroad bridge at the time. He served as city engineer as well as superintendent of waterworks for the city of Galveston.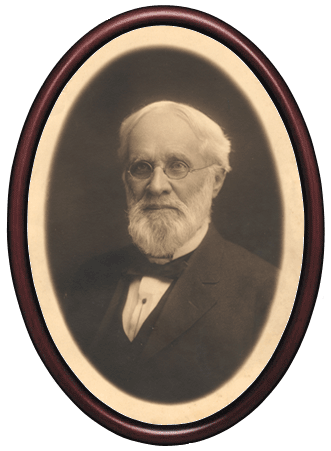 Trueheart, Henry Martyn (1832-1914) – Confederate officer and real estate agent – Arriving in Galveston when he was a teen, Trueheart was appointed county assessor and tax collector in 1857. During the Civil War, he participated in the battle of Galveston, was appointed provost marshal with the rank of captain, fought with Company F of the Seventh Virginia Cavalry and served with an independent company in Virginia until the end of the war. He returned to Galveston with his wife Annie Vanmeter Cunningham and went into the real estate business. He served as a trustee with the Galveston schools for twenty-five years.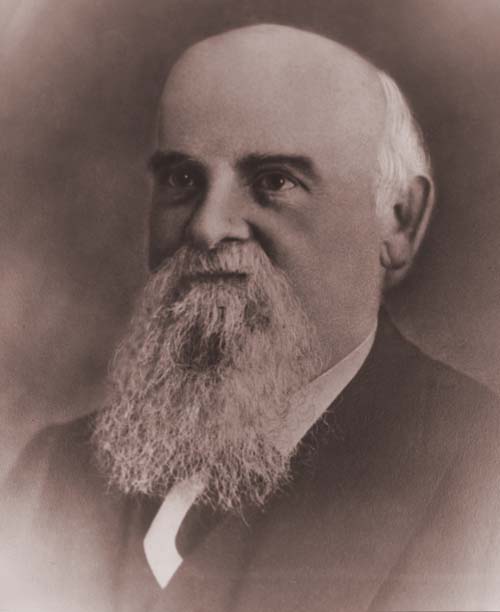 Tucker, Philip Crosby, Jr. (1826-1894) – Lawyer, prominent Mason and horticulturist – Tucker was born in Vermont and went into law practice with his father. In 1852, he arrived in Galveston and opened his own practice. After service in the Civil War, he introduced the Scottish Rite of Freemasonry to Texas with the first class of eight men. One hundred years later, the rite had grown to more than 60,000 members. When Tucker arrived in Galveston, he purchased the Samuel May Williams home, the second-oldest surviving home in town surrounded by 10 acres of land. He experimented with plants on those acres and introduced the magnolia fig tree to Texas. When he died, he willed the estate to the Tucker Masonic Lodge #297 who eventually sold the property to become one of Galveston's early history museums. The house is listed on the National Register of Historic Places. Tucker died in the Masonic House of the Temple in Washington D.C. His body was returned to Galveston.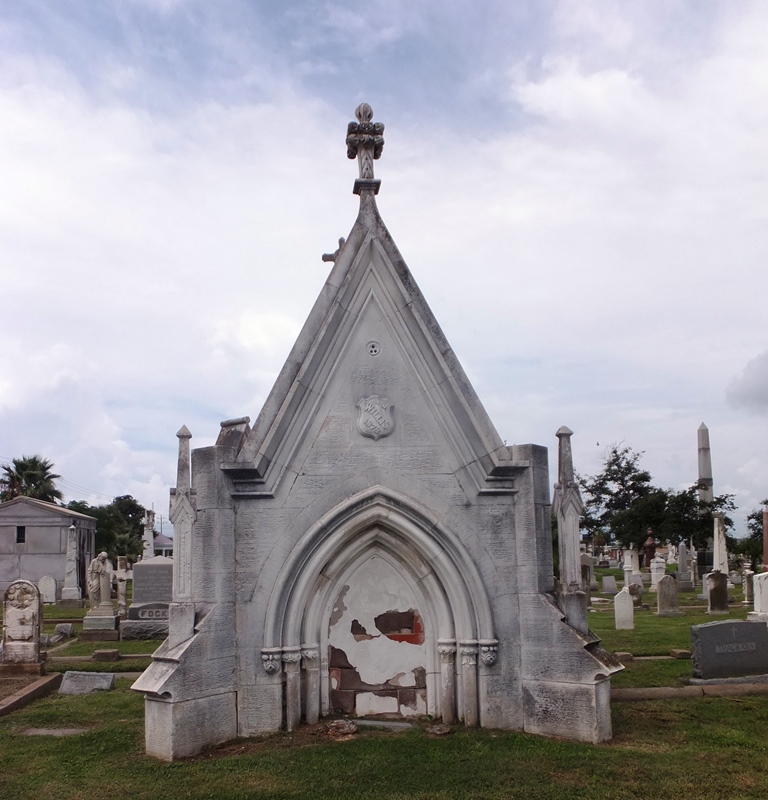 Willis, Richard Short (1821-1892) – Merchant, banker and railroad man – Along with his brother, Peter J., Willis operated a dry goods store in Galveston that later expanded to include cotton factoring and import. He was president of the Galveston National Bank and the Texas Guarantee & Trust Company. He and his brother acquired land in Montgomery County (north of Houston) and as chairman of the Gulf, Colorado & Santa Fe Railroad, they donated property along a proposed route that would be named for the brothers. It is said that Richard was one of the wealthiest men in Galveston during his lifetime.
Yard, Nahor Biggs (1816-1889) – Businessman and civic leader – Yard arrived in Galveston in 1838 and was elected to the first board of aldermen the following year. He resigned that position to repel Indian raids along the frontier of the Republic of Texas. He returned to Galveston in 1841 and partnered with Jacob L. Briggs to form a men's clothing store named Briggs and Yard. Yard served as president of the Galveston Gas Company and treasurer of the Galveston, Houston & Henderson Railroad Company. He incorporated the Gulf, Colorado & Santa Fe Railway Company and helped organize the Union Fire & Marine Insurance Company as well as the first fire company in Texas. He was active in the relief efforts of the 1867 yellow fever epidemic and in the Galveston County school system. He brought the first lawsuit in Galveston and served as foreman of the first jury. He was an early Mason and served as treasurer of the Harmony Lodge for 38 years.
Zinc Monuments – Produced between the 1870's and the onset of World War I (in 1914), zinc markers were inexpensive and durable. They were sometimes called "white bronze" but they were not white or made of bronze. This marker for Charles Kohl Simpson (1821-1884) is found in Evergreen Cemetery.
Please see Broadway Historic Cemetery District, Part 1 and Part 2 for more listings.