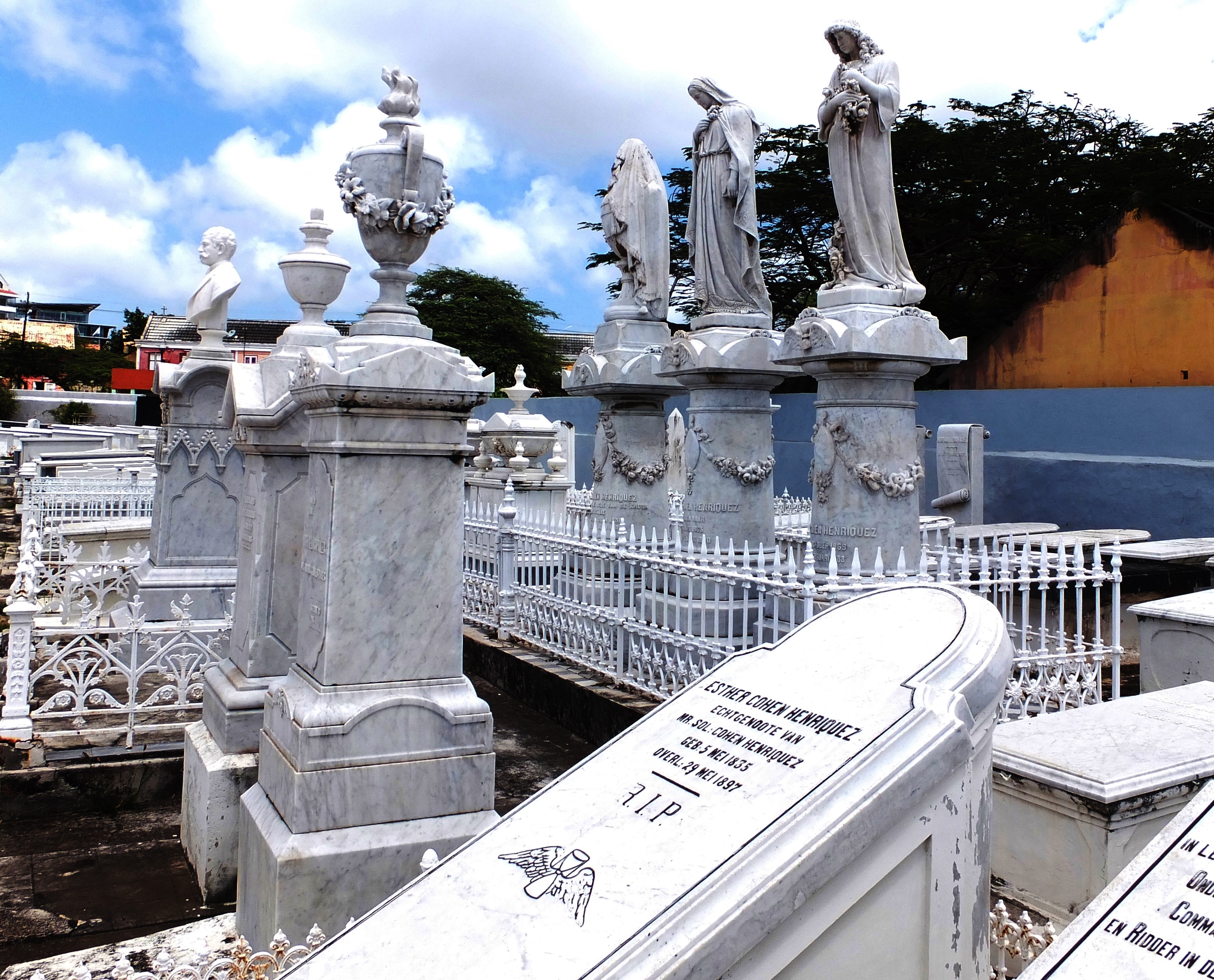 Beth Haim Cemetery
Emancipatie Blvd. 19, Maduro Plaza
Willemstad, Curacao
Established 1659
@ 10 acres
Burials: 5,000
Beloved and friends in their lives
and in their deaths they will not be divided."
-II Samuel 1:23
Sephardic and Ashkenazi Jews began fleeing Europe to avoid percussion by Muslims and Christians.  A few Jews arrived in Curacao in the mid-1600s, a larger second wave landed on the island in 1659.  That year the synagogue of Beth Haim was established.  Soon a cemetery was created out of a 10-acre plantation outside Willemstad that was initially owned by the original Sephardic settlers. This burial ground is believed to be the oldest Jewish cemetery in the Western Hemisphere.  The earliest readable tombstone in the graveyard is from 1668.  Interments ceased here in the 1950s.   
We had the pleasure on a recent Caribbean cruise to visit this sacred ground.  The cemetery symbolism was amazing with carvings of Abraham gazing at the stars on the tombs of men named after the Patriarch, Elijah riding his fiery chariot to heaven on stones of males named for the Prophet, skull and crossbones, hourglasses and beautifully carved angels.
Unfortunately, this is considered an at risk burial site that "preserves the cultural, ethnic, biographical and religious history" of Jews in the Caribbean.  The main problem is its location in proximity to a large oil refinery whose strong fumes' corrosive influence is constantly causing erosion of the markers.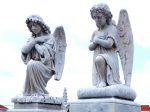 We have no knowledge about persons interred here but thought you might enjoy seeing some of the great funerary art in this lovely cemetery. If you find yourself on Curacao and want to visit Beth Haim, here's a map.