Hollywood Cemetery
3506 North Main
Established 1895
52 acres
34,000+ graves
Texas Historical Markers
hhcemetery.com
"Any man's death diminishes me,

Because I am involved in mankind;

and therefore never send to know for whom the bell tolls,

it tolls for thee."

Devotions upon Emergent Occasions

-John Donne
Hollywood Cemetery is located on a portion of land granted to John Austin, a distant relative of Stephen F. Austin, in 1824 by Baron de Bastrop.  In 1895 it was dedicated as a cemetery and referred to as a "Garden of Rest."  The first interment took place the same year. Thomas C. Hall (See Hall) bought the property in 1926 and it was family operated until 1994. In the early years it was mainly a Caucasian graveyard for residents of the Houston Heights.
A nice feature was a lake with a horse and buggy path around it (thus the reason for the narrow driveways today) that was filled in during the 1920s. With the construction of I-45 in the 1970s the demographics of the area and burial ground changed with the arrival of low income housing on the property's east side.  Since then most burials are Hispanic.  Subsequently, Hollywood encountered a plethora of troubles and was taken over by the Texas Department of Banking who found a competent group to manage it.  Their mission is to upgrade the somewhat dilapidated condition of Hollywood.  They appear to be making excellent progress on their new ten year renovation plan.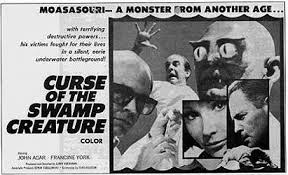 Alexander, James Darwin "Jeff" (1932-1998) – Actor – In addition to being a stage and screen actor, Alexander was also a producer and acting coach.  He performed in more than 60 plays and had bit parts in a dozen B movies (so named because they were created to run after the featured A movie at double feature showings).  Among the latter were Zontar, the Thing from Venus (1966), Curse of the Swamp Creature (1966), Horror High (1974) and House of Seven Corpses (1974).
Attwater, Henry Philemon (1854-1931) – Naturalist & Conservationist – He was born in England. Then Attwater immigrated to Canada where he began exhibiting natural history specimens.  In 1884 he moved to Texas where, along with another naturalist, he was hired to exhibit specimens in the Texas pavilion at the 1885 New Orleans World's Fair in 1885.  In 1900 Attwater moved to Houston to be the agricultural and industrial agent for the Southern Pacific Railroad.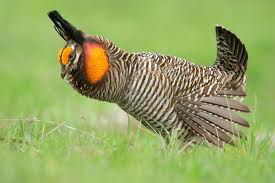 As time passed his major contributions to natural history were in the field of ornithology and conservation.  Attwater was a director of the National Audubon Society and supported legislation requiring all hunters in Texas to have a license.  In his honor the Attwater great prairie chicken, white-footed mouse, wood rat and swamp rabbit were named for him.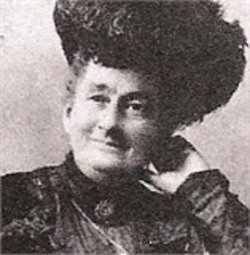 Bailey, Mollie Arline Kirkland (1844-1918) – Circus Owner – Molly was born on a plantation near Mobile, Alabama. In 1858, at the tender age of 14, she eloped with Gus Bailey who played cornet in a circus band. In the War Between the States, Molly was a nurse and a spy in Hood's Texas Brigade.  She would disguise herself as an old lady and go into Union camps selling cookies, reporting what she noted to General Hood.
In 1879 she and Gus formed the Bailey Circus. Poor health forced Gus to retire so Molly took over management. At the peak the circus had 31 wagons and over 200 animals. Molly became known as the "Circus Queen of the Southwest." She gave free tickets to Civil War veterans regardless of which side they fought on as well as to poor children. In one of her tents she showed the first motion picture ever seen it Texas.  It was about the sinking of the USS Maine. Molly is buried in an unmarked grave.  Today she is remembered with a historical marker located in the cemetery. 
Ellis, Segar (1904-1995) – Composer & Pianist – This native Houstonian displayed a flair for music as a young boy.  A talent scout from RCA discovered Ellis and immediately signed him to their Victor label.  He was a radio star in Texas, broadcasting from Houston's KPRC in the 1920s but moved to New York City to compose music.  He is best remembered for his Christmas carol, You're All I Want for Christmas.  This tune was later covered by such talents as Bing Crosby and Frankie Laine.  In his career he managed the Mills Brothers and played with the big band leader, Paul Whitman.  Ellis had a bit part in the 1936 romantic comedy, One Rainy Afternoon, staring Francis Lederer and Ida Lupino.  Houstonians may recall him as the composer of the Houston Oilers fight song, Houston Oilers #1.

Fonville, Richard Henry (1882-1954) – Houston Mayor – He was a pharmacist who decided to enter politics.  Fonville was shocked by how corrupt the city government had become and decided to do something about it.  He ran on a platform to clean house.  His message resonated with the electorate and Fonville was elected mayor, serving from 1937-9.  He was good to his word and rooted out greed, corruption, back room deals and bribery to mention some evils.   Fonville became known as "the only honest mayor Houston had had up until that time."  In 1960 Fonville Junior High School (now Fonville Middle School) was named in his honor.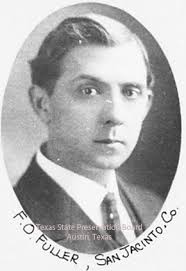 Fuller, Franklin Oliver (1873-1934) – Politician – This native born Texan attended Sam Houston Normal Institute (now Sam Houston State University) earning a law degree in 1901.  For a short period he taught school but politics was his true calling.  In 1904 he was named San Jacinto County Attorney where he served for two years.  In 1906 he was elected to the Texas State Legislature serving five terms.  Fuller was elected the 41st Speaker of the House in 1917.  Being a prohibitionist he clashed with "wet" Governor James E. Ferguson over the sale of alcoholic beverages in Texas.  Ferguson has some political baggage and Fuller threatened to have him impeached.  The Governor fought the charge but finally resigned when it was clear it was a losing battle.  Fuller moved to Houston in 1920 and practiced law until his death in 1934.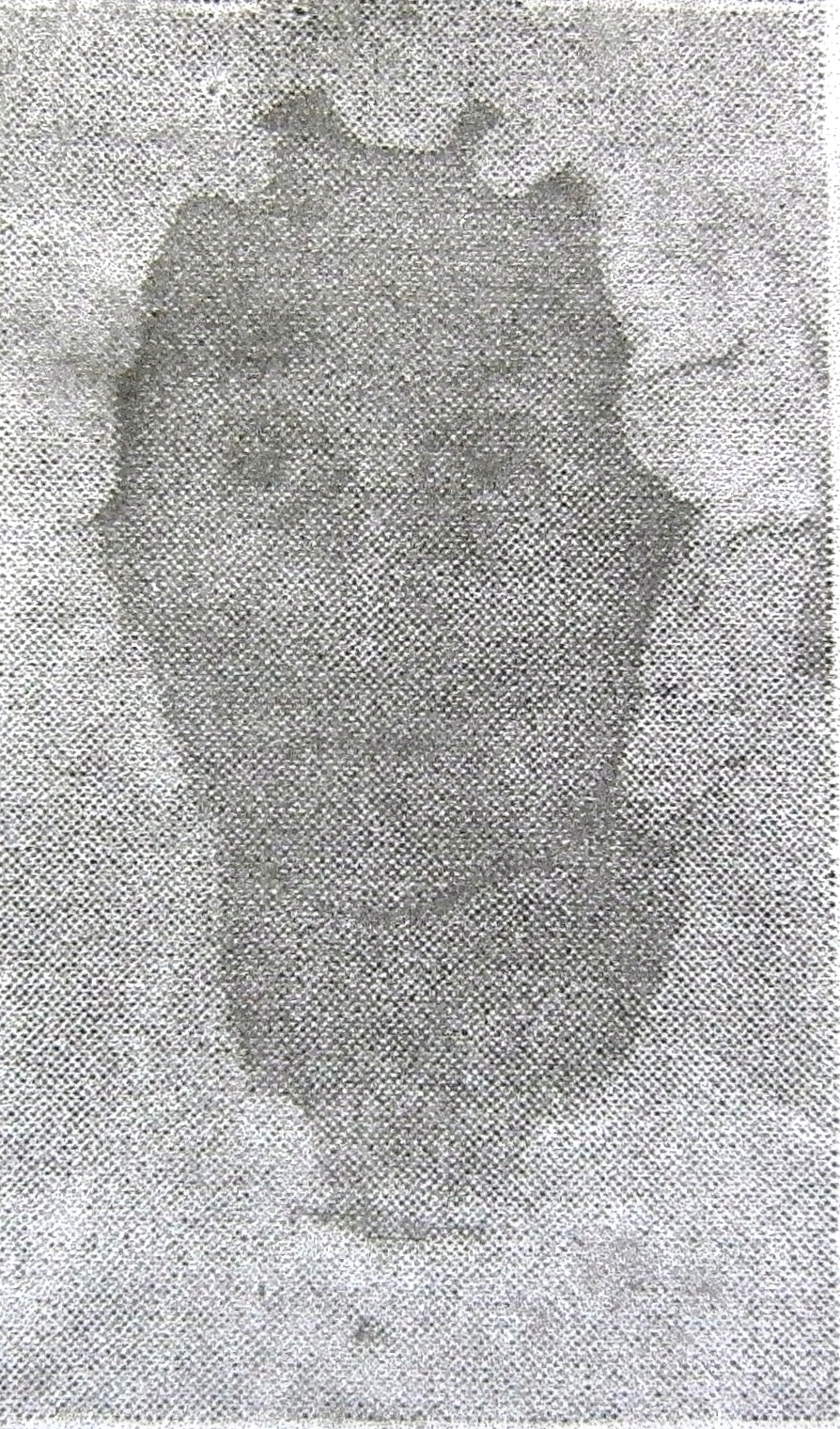 Gillis, Sarah Jane (1826-1938) – Pioneer – Born in a log cabin near what became Harrisburg, as a nine year old she hid in the woods and watched General Santa Anna burn her home as he marched to fight Sam Houston at the Battle of San Jacinto.  Gillis had been playing outside when she heard her parents and neighbors crying warnings about the oncoming Mexican Army.  Santa Anna also torched the two other homes nearby.  Her father went on to join Houston in the Battle of San Jacinto where Texas won her independence.  When telling of her early life she said where they lived was so remote that she had to look out for bears when she was picking corn.  Gillis outlived three husbands and eight children before dying at the age of 111 years, eight months and 25 days.
Hahn, Fritz (1875-1935) – Blacksmith – He and Walter J. Clay opened Hahn & Clay as a smithy in 1908 in Houston.  When Hahn passed away Clay took the anvil that his partner had used for 35 years, welded dates of birth and death, topped it with miniature tongs and hammer, had it chromed and placed it atop of Hahn's tombstone.  Hahn often said this anvil "will be my tombstone." It is one of the most unique headstones in our city.  Today the company the men formed is one of America's largest metal forgers and fabricators.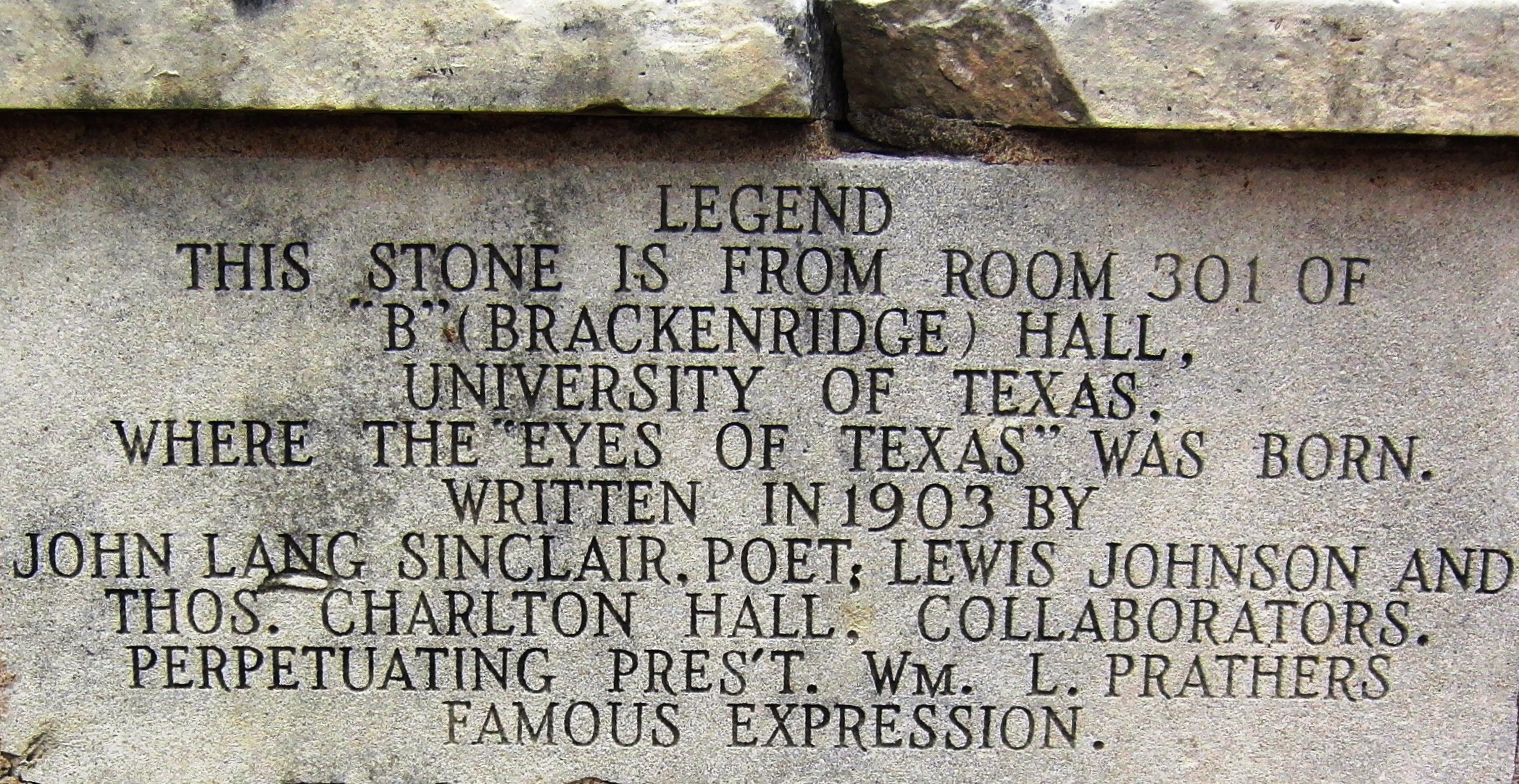 Hall, Thomas Charlton (1883-1971) – Attorney & Cemetery Owner – Hall and his heirs bought the Hollywood Cemetery in 1926 and operated it until 1994.  His claim to fame is that while attending the University of Texas in 1903, Hall, John Lang Sinclair and Lewis Johnson wrote "The Eyes of Texas" in their dormitory room (301) in Brackenridge Hall.  Hall ordered a beautiful carved marble statue, the Revelation of Everlasting Life, by sculptor Bernhard Zuckermann of Pompeian Studios in New York City that he intended to mark his final resting place. The statute sits atop stone window sills taken from his UT dorm when it was razed. Oddly, he is buried in Belton, Texas. (You'll find additional photographs in the Gravesites Gallery under the Hollywood section.)
Holdgraf, Edward Audry Sr. (1918-1990) – Disaster Hero – He won the Carnegie Medal for Extraordinary Civilian Heroism in 1970.  While operating an excursion boat in the Gulf of Mexico Holdgraf witnessed an offshore oil rig explode into a fiery ball.  Racing to the scene of the disaster he and the passengers pulled 15 rig hands to safety thus saving their lives.
Ideson, Julia Bedford (1880-1945) – Librarian -This pioneering librarian and civic activist was born in Nebraska but moved to Houston when she was a young child.  Ideson was enrolled in the first class in library science offered by the University of Texas.  Upon graduation she was appointed head librarian of the new Houston Lyceum and Carnegie Library in 1903, a position she held for over 40 years.  Ideson had many important offices in her profession including president of the Texas Library Association (1910-11).  This civic leader was very interested in providing library services to the Black citizens of the South in general and Texas in particular.  Over the years she was active in the League of Women Voters, Houston Open Forum and Texas Interracial Commission.  Ideson was the first Houston woman included in Who's Who in America.  Following her death the central building of the library was named in her honor (see photograph in the Gravesites Gallery Hollywood section.)
Kennerly, Thomas Martin (1874-1962) – Federal Judge – He was born in Lee County, Texas.  Kennerly was admitted to the bar in 1893.  He was in private practice in Giddings, Texas (1893-1897) and Houston (1897-1931).  From 1903-1906 Kennerly was a Referee in Bankruptcy and in 1918 a Special State District Judge for Harris County.  He was the Republican nominee for U. S. Senate in 1924 but lost in a landslide (101,252 votes) to Democrat Morris Shepherd (592,059 votes). President Herbert Hoover nominated him in 1931 for a seat on the U.S. District Court, Southern District, a position he held until his death in 1962.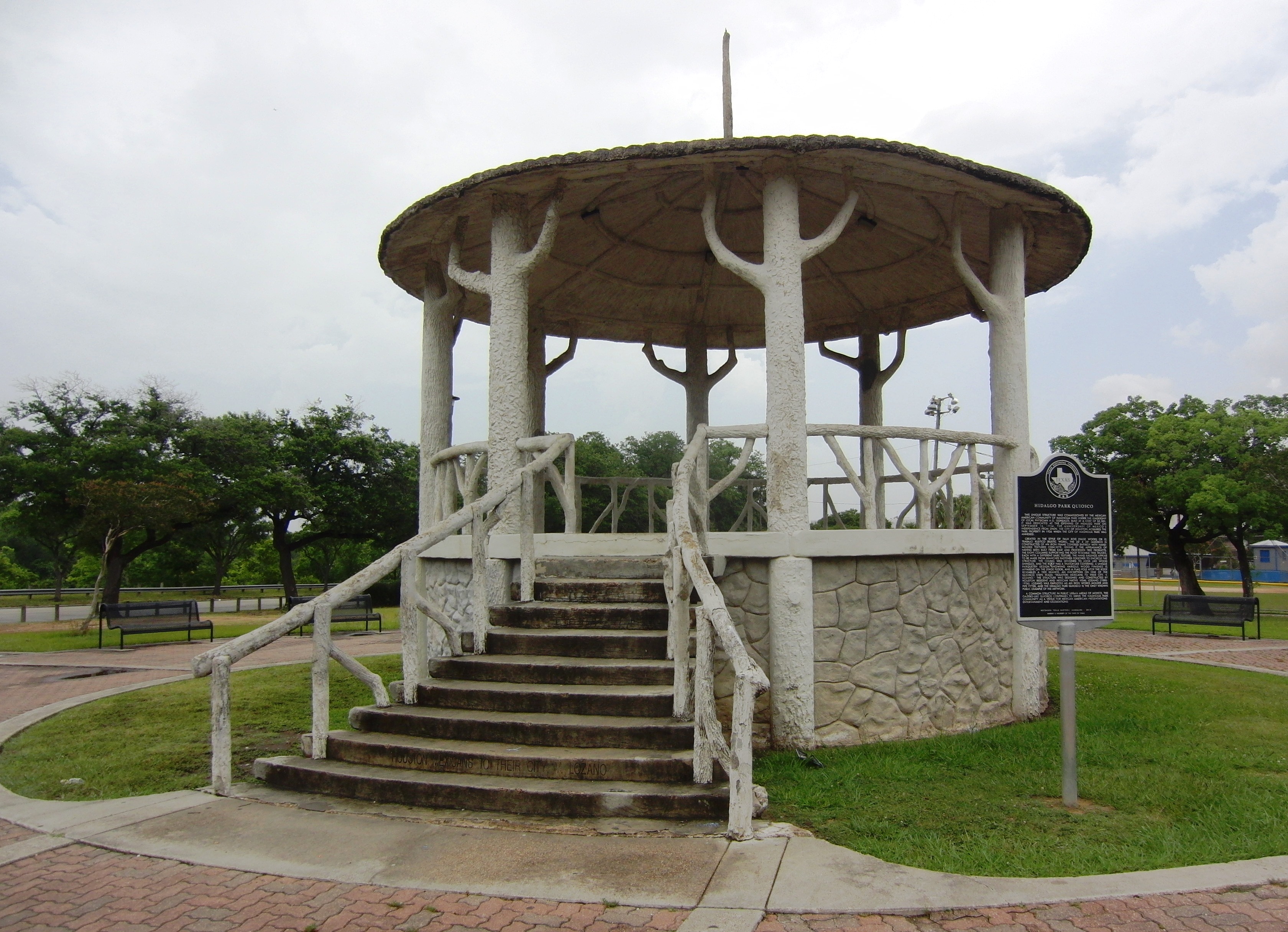 Lozano, Vidal (1888-1936) – Visionary Laborer – In 1934 the City of Houston opened Hidalgo Park in the East End near the Houston Ship Channel Turning Basin.  Neighborhood residents had raised the funds for the park while the children helped raise money for the playground.  Lozano was an iron worker and pipe fitter.  He designed a quiosco (gazebo) for the park out of an iron frame and hand molded concrete.  The result looks like tree trunks and limbs.  The style of design is known as faux bois — false wood.  It is truly a phantasmagorical structure.  There is no knowledge that he ever made another piece of art. (See additional photographs in the Gallery Hollywood section.)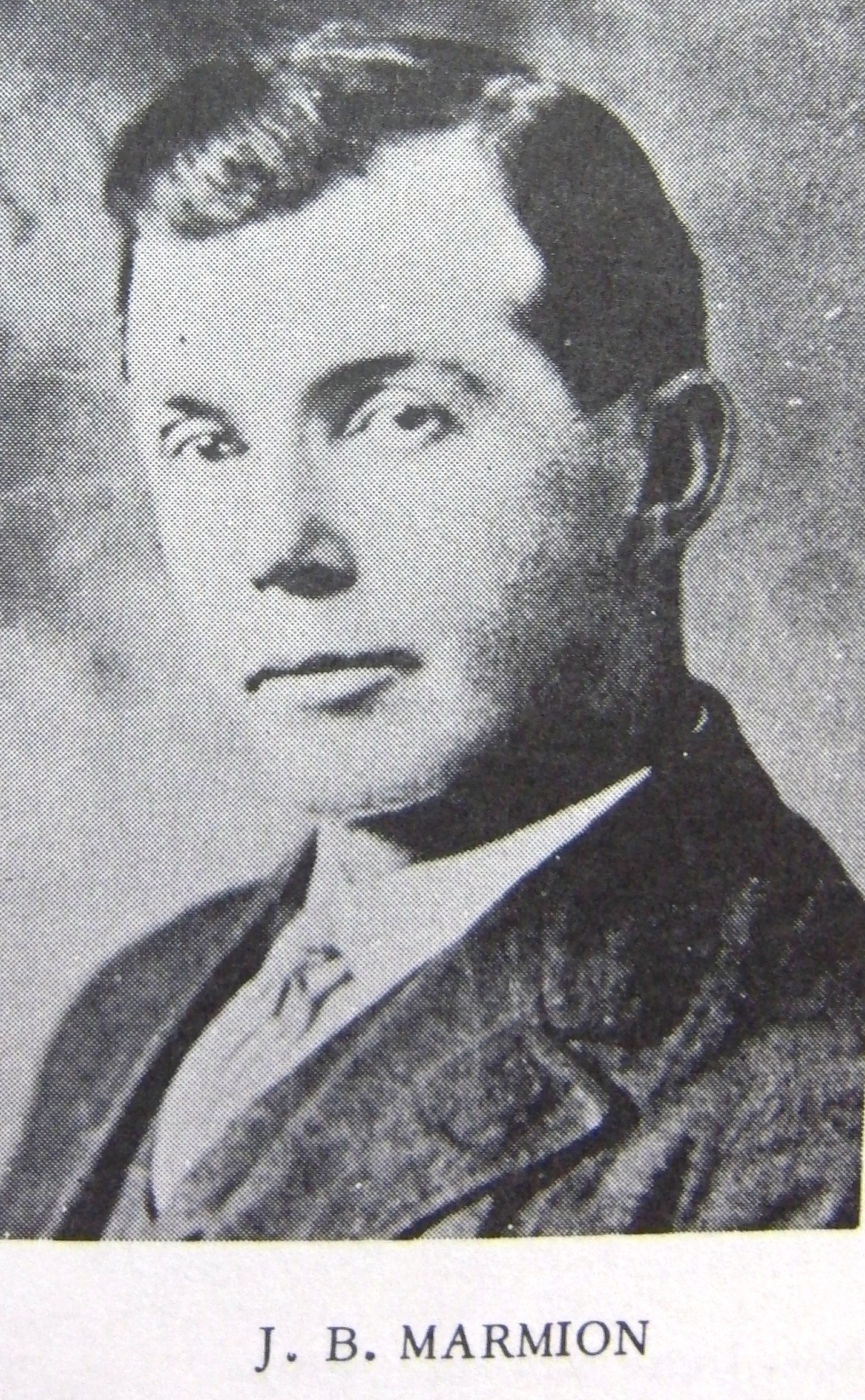 Marmion, James Barrus (1871-1939) – Politician – Born in Louisiana he moved to Houston as a child.  Eventually he opened a smithy.  Marmion moved to the Houston Heights in 1910.  He developed an interest in politics and ran for mayor.  (This was prior to the Heights being annexed by Houston in 1918.)  Marmion won and served as the last Heights mayor (1914-18).  He also became a Houston Parks Commissioner.

Milsaps, John Ephraim Thomas (1852-1932) – Renaissance Man – He was born in Houston.  His grandfather died in the Siege of the Alamo. Pushed into the work force at a young age John earned money for the family during the War Between the States by making cartridges for the Confederate Army. Because of his lack of a formal education, Milsaps developed a love for books and became an avid reader. In 1882 he enlisted in the Salvation Army in San Francisco and made a career of it retiring at the age of 70 with the rank of Major. A world traveler and inveterate collector Milsaps amassed a huge collection of books, fossils, artifacts and curios. Milsaps legacy is his donation to the Houston Public Library of his collection of over 12, 000 extremely rare books and 3,000 pamphlets and newspapers.  It is one of the Texas Room's major collections.  The purview of subject matter is huge including books on Texas, the Civil War, slavery, religion, almost every country you can name and the Salvation Army to mention just a few.
Mykawa, Shinpei (1874-1906) – Rice Farmer – He was born in Aichi, Japan. Mykawa came to the United States in 1903 as a naval officer representing Japan at the World's Fair in St. Louis. Returning to Japan through southeast Texas he noted how perfect the countryside seemed for growing rice.  He resigned his commission in the navy and immigrated to Houston. Mykawa bought land near Erin Station, 10 miles south of downtown and stared a rice farm. Unfortunately he fell in front of a piece of farm equipment on April 24, 1906 and was killed in the accident. He was very popular with his neighbors so they petitioned the city to change the name Erin Station to Mykawa, Texas. When the highway department cut a road along the railway that went through Mykawa that thoroughfare was named in his honor as well.
Shipley, Lawrence Sr. (1906-1997) – Do-nut Maker – In 1936 Shipley developed a unique recipe of whole wheat and potato flour to make an extremely tasty do-nut that was substantially less greasy than ones currently on the market.  Needless to say the product was a big hit.  Initially the hand cut do-nuts were only sold wholesale and cost a nickel a dozen.  He once said "When they bite into a hot do-nut, it will bring then back every time."  By the 1940s the family entered the retail business, opening stores in Houston.  (Please see more photos in the Gallery in the Hollywood section.) Mrs. Lillie Shipley, Lawrence's wife, ran this part of the business.  Lawrence Jr. joined the business and expanded it dramatically adding 190 stores in Texas, Alabama, Arkansas, Louisiana, Mississippi and Tennessee.  Today, Lawrence III carries on the tradition.  While Shipley Do-nuts offer 63 varieties, the original plain glazed remains the number one seller.
Ward, Hortense Sparks Malsch (1872-1944) – Attorney – She was born in Matagorda County but in 1902 moved to Houston.  Ward's business career began as a stenographer. Her life changed when she went to work for the law firm of Hogg, Gill & Jones and developed an interest in becoming a lawyer.  She married an attorney, William H. Ward, in 1909.  Mrs. Ward was one of the first women to pass the bar examination in Texas.  She was instrumental in the passage of the Married Woman's Property Law (1913) and was appointed temporary Judge of the Corporation Court of Houston.  William and Hortense founded the firm of Ward & Ward in 1915.  That same year she became the first female attorney to practice before the U. S. Supreme Court.  A strong supporter of women's suffrage, Ward was the first female to register to vote in Harris County.  In 1925 she was appointed Special Chief Justice of the "All Women's Texas Supreme Court." (See additional photographs in the Gallery under the Hollywood section.)