San Antonio National Cemetery
517 Paso Hondo, San Antonio, TX
Established: 1867
4 acres
Burials: 3,163
Historic Markers
­­­
TAPS
lyrics by Horace Lorenzo Trim
Fading light dims the sight,
And a star gems the sky, gleaming bright.
From afar, drawing nigh,
Falls the night.
Day is done, gone the sun,
From the lake, from the hills, from the sky.
All is well, safely rest, 
God is nigh.
Then good night, peaceful night,
Till the light of the dawn shineth bright,
God is near, do not fear,  
Friend, good night
San Antonio established a new municipal burying ground in 1853.  Over the next few decades the city sold off sections to fraternal organizations, religious groups and families.  In 1867 San Antonio donated about two acres among the 30 cemeteries clustered here to the U. S. Government for burial of soldiers serving on the western frontier, Indian Wars, War Between the States and the Spanish-American War.  (See Historic Houston: San Antonio Historic Cemeteries) Over the years this graveyard became the final resting place of famous Texans, 13 Medal of Honor winners and 281 Buffalo Soldiers. The cemetery covers almost a city block and is surrounded by a four-foot stone wall that was erected in 1939.  A double wrought-iron gate leads into the property with a road leading to a circle at the center containing a flagpole.  The circle contains the final remains of officers.
B
arkley, David B. (1899-1918) – Medal of Honor Winner – During World War I this brave Texas native along with a fellow soldier, Sargent M. Waldo Hatler, volunteered to lead a scouting mission behind German lines to gather information about deployments and troop strength.  They swam the Meuse River near Pouilly-sur-Meuse, France and successfully recorded their observations.  Unfortunately, on the return, Private Barkley was "seized with cramps and drown." Hatler made it safely to the Allied side. For his courage Barkley was awarded the Medal of Honor by the Americans, Croix de Guerre by the French and the Croce al Merito di Guerra by the Italians.  Upon the return of his body to San Antonio, Barkley lay in state in the Alamo, one of two persons to have received this honor.  In his memory an elementary school was named for him as was Camp Barkley and the David B. Barkley Plaza in his home town of Laredo.
Barnes, William Henry (1845?-1866) – Medal of Honor Winner – He was born in Maryland and worked as a tenant farmer until enlisting in the U. S. Colored Infantry Regiment.  It was at the Battle of Chaffin's Farm (1864) that his unit was assigned to attack the center of the Confederate defenses.  The Union soldiers met with heavy fire and over 50% of the Black troops were killed, wounded (Barnes among them) or captured.  However, Barnes earned the Congressional Medal of Honor for being "among the first to enter the enemy's works."  After the War he was promoted to Sergeant and reassigned to Texas where he died of tuberculosis in an Army hospital in Indianola.  Barnes is one of four Medal winners interred in the Unknown Grave.
Bowlegs, Friday (?-?) – Indian Scout – He was a Native American who scouted for the U. S. Army and is buried here with several other scouts.  For many Indians, it was their first introduction to white American culture, their values and ways of doing things. Indian scouts served a very valuable service during World War II as "Codetalkers" who developed secret tactical messages based on their native languages.
Bradley, Eugene M. (1917-1941) – U. S. Army Air Corps Pilot – He was a second lieutenant from Oklahoma who was the first World War II American pilot killed in an air crash.  It occurred during a training flight of his P-40 Warhawk fighter at an airfield in Windsor Locks, CT.  That base was later named Bradley Field and renamed Bradley International Airport.
Buffalo Soldiers – These were the Black Cavalry and Infantry units that served on the Texas frontier following the War Between the States.  These soldiers were given their name by the Plains Indians. After the Indian Wars, the Buffalo Soldiers fought in the Spanish American War, Philippine Insurrection and World War II.  By 1951 they had been deactivated.  There are 281 interred here.
Bullis, John Lapham (1841-1911) – Union General & Entrepreneur – Born in New York, he enlisted in the State Volunteer Infantry regiment as a private in 1862 and quickly rose to corporal.  Bullis was wounded at the Battle of Harper's Ferry (1862) and captured by the Confederates.  He escaped and rejoined his regiment.  Bullis fought at the Battle of Gettysburg (1863), was again wounded and captured.  In 1864 he was exchanged for a Union captive.  That same year Bullis was promoted to captain in the white-commanded U. S. Colored Troops, a unit of free and runaway slaves who volunteered to fight the Confederacy.  He mustered out of the Army in 1866.  The following year Bullis was offered a commission as a second lieutenant in the 41st Colored Infantry and in 1869 in the 24th Colored Infantry.  In 1873 he was transferred to command the Seminole-Negro Indian Scouts at Fort Clark, Texas on the Mexican border.  At the Battle of Eagle's Nest Crossing (1875) Bullis was almost killed but was saved by three of his troops who were later awarded the Medal of Honor.  Other fetes include capturing Geronimo (1886), acting as Indian Agent to the Apaches (1888-97), fighting in the Spanish-American War (1898-9) and the Philippine Insurrection (1899-1902).  In 1904 he was promoted to brigadier general by President Teddy Roosevelt.  Retiring from the Army Bullis began to cash in on shrewd land investments he made while in West Texas. He and his partners at the Shafter Silver Mine in Presidio County hit the mother lode and became very wealthy gentlemen.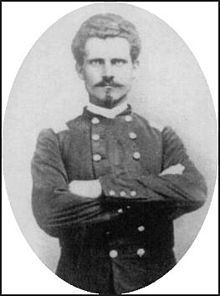 Catterson, Robert Francis (1835-1914) – Union General & Physician – A native of Indiana he attended medical school and opened a practice in his home state until the start of the War Between the States.  Catterson volunteered for the Union Army and was mustered in as a private in 1861 but soon made first sergeant and first lieutenant (1862).  He saw an unbelievable amount of action including Battles of:  Cheat Mountain (1861), Kernstown (1862) where he made captain, Antietam (1862) the bloodiest battle of the war where he was wounded, Memphis (1862) promoted to lieutenant colonel, Vicksburg (1863), Tullahoma (1863), Chattanooga (1863), Atlanta (1864), General Sherman's March to the Sea (1864), Carolinas (1865) and Bentonville (1865) the second to last battle of the war.  Catterson was mustered out as a brigadier general in 1866 and returned to civilian life.  He chose not to resume his medical practice and decided to speculate in cotton (he lost his investment.)  Catterson was named commander of the Arkansas Negro Militia to fight the Ku Klux Klan.  For a while he served as a U. S. Marshall and later Mayor of Little Rock (1872-4).
Chinese Civilian Army Employees – There are 12 Chinese employees of the U. S. Quartermaster's Corp interred here.  They accompanied General John J. "Blackjack" Pershing with his American Expeditionary Forces into Mexico in a failed attempt to capture Poncho Villa during the Revolution in that country (1916).
DeArmond, William (1838-1874) – Medal of Honor Winner – He was from Ohio and joined the U. S. Infantry as a sergeant.  DeArmond was awarded the Medal of Honor for "Gallantry in Action" at the Battle of Upper Washita, Texas during the American Indian Wars in 1874.
Deetline, Frederick (1846-1910) – Medal of Honor Winner – This German immigrant came to America and settled in Maryland.  Deetline joined Company D, U. S. Cavalry and was sent to the Western frontier.  On the fateful days of June 25-6, 1876 he was at the Battle of Little Bighorn, also named Custer's Last Stand, in Montana.  It was a huge victory for the Lakota, Cheyanne, and Arapaho Indians.  The 7th Cavalry suffered 52% casualties.  Every soldier in the five companies under the command of General George Armstrong Custer was killed.  A total of 24 Medals of Honor were awarded to troopers volunteering their lives to carry water from the Little Big Horn River up the hills to the combatants and wounded.  One of the winners was Deetline who displayed extraordinary heroism.  His citation was "for actions during the Indian Campaign."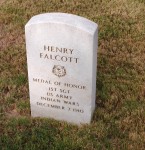 Falcott, Henry – (1835-1910) – Medal of Honor Winner – He was a native of France.  After arriving in America, Falcott joined the 8th U. S. Cavalry in California and earned the rank of sergeant.  This was the time of the Indian Wars and his regiment was charged with protecting American settlers from Apaches in the Arizona Territory.  In 1868 Falcott and the other troopers were engaged in a fierce campaign against the Indians for 90 days.  Cited for "bravery in scouts and actions against Indians" Falcott and 33 of his comrades received the Medal of Honor.
Given, John J. (1840-1870) – Medal of Honor Winner – He was born in Kentucky and joined the 4th United States Cavalry to fight in the Indian Wars.  Given's regiment, consisting of 57 troopers, caught up to Chief Kicking Bird and his band of 250 Kiowa warriors near the Little Wichita River, Texas and the battle began.  It was quickly clear the soldiers were outmanned and outgunned.  Kicking Bird killed Given with a lance.  Forced to quickly retreat rapidly, his comrades had to leave Given's body on the field of battle.   His final resting place is unknown but Given is remembered by a monument in this cemetery.  Given and 13 other troopers were awarded the Medal of Honor on August 25, 1870 for "bravery in action."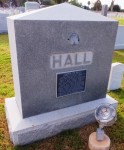 Hall, Lee Jesse (1849-1911) – Texas Ranger – A native of North Carolina, he came to Texas in 1869 as a school teacher but soon became a lawman.  Hall became Marshall of Sherman, Deputy Sheriff of Denison and eventually Sergeant at Arms of the Texas Senate.  He joined the Texas Rangers in 1876 and immediately made arrests for a bank robbery in Goliad after chasing the outlaws to Mexico.  Other actions Hall participated in include:  breaking up the Sutton-Taylor feud (1876,) one of the bloodiest disputes in Texas history caused by ill feelings following the War Between the States, arresting cattle rustlers along the Rio Grande (1877), capturing gunslinger King Fisher (1877), chasing outlaws Sam Bass and John W. Harden (1876-80) and ending the Fence Cutting War (1855) between cattlemen who were for open range and those who wanted fenced ranches, Spanish-American War (1898) and a scout in the Philippines where he was cited for gallantry (1900).  He is a member of the Texas Rangers Hall of Fame.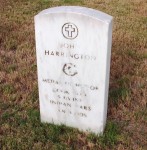 Harrington, John (1846-1905) – Medal of Honor Winner – The Washita River area of Texas had been the scene of many skirmishes with various Indian tribes for years.  In 1868 General George A. Custer fought Chief Black Kettle there.  Harrington volunteered for the U. S. 6th Cavalry and was sent to that region.  It was there on September 12, 1874 while they were delivering dispatches that his troop was attacked by 125 Indians.  The battle raged all day.  Harrington was seriously wounded but continued firing to defend a dying soldier next to him.  Somehow he survived.  Harrington won the Medal of Honor at the Battle of Washita Creek for bravery under fire.

Hartwell, Charles Atherton (1841-1876) – Union General – This New Yorker joined the 7th New York State Militia as a private at the breakout of the War Between the States.  Hartwell rapidly rose in rank to a 1st lieutenant in the U. S. Regular Infantry.  When the Union authorized the use of Colored troops in 1863 he was given the rank of colonel in the 77th U. S. Colored Troops and later the 10th Colored Heavy Artillery.  Hartwell was brevetted (given a higher rank for gallantry and meritorious conduct but without receiving the authority or pay of the commission) a brigadier general in 1865.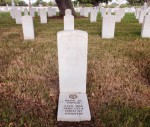 Howard, James (1841-1879) – Medal of Honor Winner – He was born in New Jersey and enlisted in the 158th New York Infantry.  Sergeant Howard was awarded the Medal of Honor at the Battle of Petersburg (1865) for "carrying the colors in advance of the line of battle, the flagstaff being shot off while he was planting it on the parapet of the fort."
Kelly, George Edward Maurice (1878-1911) – Military Pilot – An Englishman, he came to America, was granted citizenship and joined the U. S. Army in 1904.  Kelly volunteered for flight training in 1911 and was sent to flight school in San Diego to fly a Curtis Model D bi-wing aircraft.  He was called back to San Antonio prior to completing his training, possibly a critical factor in upcoming events.  There he was sent up for a qualification flight.  Something went terribly wrong.  On trying to land, Kelly's wheel hit the ground and he could not level the plane that was heading directly at a large troop encampment.  He managed to get airborne again but lost control crashing in a nearby field.  Kelly became the second American aviator to lose his life in a crash.  For his self-sacrifice Camp Kelly was named in his honor (1917) and Kelly Air force Base (1948).
McAdoo, Solon L. (?-1898) – Soldier – He was the commander of the Belknap Rifles, a San Antonio military company.  Prior to the Spanish-American War (1898) the Rifles were a competitive marching organization.  They entered drill competitions in and around San Antonio.  They won more prizes than any other militia unit in America and posted the highest score ever made in competition.  When the War broke out, they volunteered to fight the Spanish and formed the First Texas Volunteer Infantry under the command of McAdoo.  Unfortunately he contacted yellow fever and died in Cuba.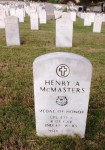 McMasters, Henry A. (1848-1872) – Medal of Honor Winner – A native of Maine, he joined the 4th U. S. Cavalry to fight in the Indian Wars.  The troop encountered a tribe of Comanches at Red River, Texas (1872) and a fierce fight broke out.  McAdoo showed great bravery in that conflict. He was awarded the Medal of Honor for "gallantry in action."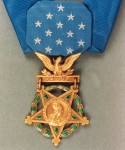 Nash, James J. (1875-1927) – Medal of Honor Winner – He was born in Kentucky.  Nash joined the 10th U. S. Infantry and was sent to Cuba to fight in the Spanish-American War as a private but soon earned the rank of first sergeant.  During a battle at Santiago, Cuba he won the Medal of Honor for "gallantry assisted in the rescue of wounded from in front of the lines and under heavy fire from the enemy."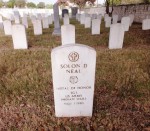 Neal, Solon D. (1846-1920) – Medal of Honor Winner – He was born in New Hampshire and enlisted in the U. S. Army in 1866.  Early in his career, Neal was stationed in east Texas where he pursued vigilante gangs and the outlaw, Bob Lee. He was a private in the U. S. Cavalry during the Indian War.  Neal and 56 other troopers from the 6th Cavalry went in search of Chief Kicking Bird and 250 Kiowa warriors in north Texas near the Oklahoma border.  The enemies met at Washita River, Texas and a bloody fight ensued.  Sometimes named the Battle of Washita Creek (1870) the Americans realized they were hopelessly outnumbered but soldiered on losing three troopers and killing 15 Kiowa.  The Indians broke off late in the day.  The 6th Cavalry retreated to their base at Fort Richardson near Jacksboro, Texas.  (You can visit the Fort Richardson State Park Historic Site and see seven original restored buildings and an interpretive center.)  Thirteen troopers were awarded the Medal of Honor.  Neal won his for "gallantry in action."  He later served at Fort Clark, Texas fighting Mexican banditos and marauding Indians. Neal retired from the Army in1897 and moved to San Antonio.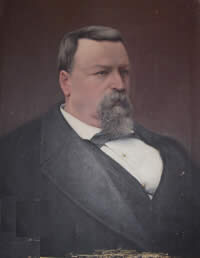 Schleicher, Gustav (1823-1879) – Politician – A German by birth, he studied engineering at Giessen University and worked on construction of railroads throughout Europe.  In 1847 Schleicher immigrated to Texas, resumed his career working on the construction of railroads and opened a mill in San Antonio.  He became an American citizen in 1852 and was elected to the Texas Legislature that same year.  He also was Surveyor of Bexar District, started a German newspaper (Texas Staats-Zeitung), co-founded the San Antonio Water Company as well as Alamo College (1860) and was elected to Texas Senate (1859 -60).  During the War Between the States, he served under Confederate General John B. Magruder as an engineer.  In 1874 he was elected to the U. S. Congress and served three terms.  Schleicher County is named in his honor.
Smith, George W. (1848-1874) – Medal of Honor Winner – He was a native of New York.  Smith was a private in the 6th U. S. Cavalry.  He fought in the five day siege of Captain Wyllys Lyman's wagon train known as the Battle of the Upper Washita River.  The troops and supplies had far outstretched their supply lines despite warnings from Army headquarters.  On September 9, 1874 they were attacked by Kiowa Indians.  Wagons were circled and the siege began.  Both sides dug in.  Lyman estimated the enemy numbered 400 compared to less than 100 Americans.  Six troopers were dispatched to Camp Supply (later Fort Supply) for reinforcements.  Shooting began from all sides.  Private Smith was shot in one of the first volleys.  He continued firing, though mortally wounded, into the night but died at sunrise.  On September 14 help arrived and the battle was over as the Indians stood down.  Smith earned the Medal of Honor for "gallantry in the face of the enemy."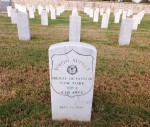 Suhler, Simon (1844-1895) – Medal of Honor Winner – This German Jew immigrated to America and fought in the War Between the States.  He enlisted in the 32nd Indiana Regiment (also referred to as 32nd Indiana German Regiment) as all the troops were of German origin.  Suhler was wounded in the Battle of Shiloh (1862) and captured by the Confederates.  He was furloughed back to the Union but deserted the Indiana Regiment and served honorably in the 11th Heavy Artillery and the 4th New York Heavy Artillery until 1865.  Following the War, Suhler reenlisted in the 8th U. S. Cavalry under the assumed name of Charles Gardner, due to anti-Semitism.  He was sent to the Arizona Territory to fight the Apaches where he was awarded the Medal of Honor for bravery.  Buried here under the name Charles Gardner it was not until 1988 that a correct stone was placed on his grave.  The rear of the marker is engraved with a Star of David.
Unknown Soldiers Monument – This marker remembers all the unknown soldiers interred here.  More than 300 are buried in a common grave adjacent to the monument.  Later a plaque was added in front of the memorial listing the names of 35 soldiers who were eventually identified.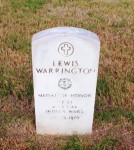 Warrington, Lewis (?-1879) – Medal of Honor Winner – He was born in Washington D. C. and enlisted in the 4th U. S. Cavalry there in 1867 as a first lieutenant.  Warrington was soon promoted to first lieutenant.  Most of his career was in the 1870s Texas-Indian Wars.  In 1874 Warrington and 10 other troopers were in pursuit of a band of Comanches in the Muchague Valley in West Texas. During the chase he captured one Indian and handed him to another trooper.  As the chase continued the 4th Cavalry got spread apart.  The Comanches dismounted their tired ponies after about five mile choosing a gunfight with the Americans.  Warrington became separated from his fellow troopers and found himself facing five Indian warriors.  First shooting and then, when ammunition ran out, he used his rifle as a club until he killed all five.  Warrington was awarded the Medal of Honor for "gallantry in combat with 5 Indians."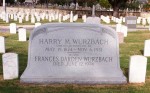 Wurzbach, Harry McLeary (1874-1931) – Politician – Born in San Antonio he earned a law degree from Washington and Lee University Law School in 1896.  After college Wurzbach returned home, passed the bar exam and opened a law practice.  He joined the Army and fought in the Spanish-American War (1898).  Wurzbach moved to Seguin following the conflict and opened a law office there.  He became interested in politics and over the years served in many offices including:  Guadalupe County Prosecuting Attorney (1900-2), County Judge (1904-10) and U. S. Congressman (1920-30).  Wurzbach Road, Harry Wurzbach Road and Wurzbach Parkway are named in his honor.