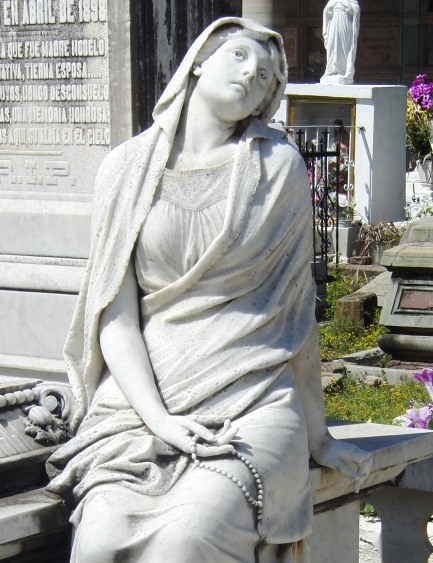 Panteon Municipal
Calle del Panteon #4
Established 1861
ca. 10 acres
Burials:  Unknown
 
"So shalt thou feed on Death,
That feeds on men,
And Death once dead,
There is no more dying then."
– Sonnet 146 l. 1 – William Shakespeare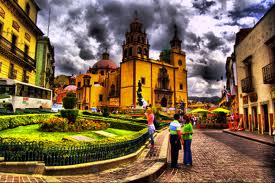 The colonial city of Guanajuato is the capital of the state of the same name.  It is located on the central Altaplaino of Mexico about 205 miles northwest of Mexico City.  The Mexican War of Independence (1810-1821) began in the neighboring town of Delores (now Delores Hidalgo) and quickly spread to Guanajuato.  The Rebels captured the city after a difficult struggle and occupied it for a short period of time.
Guanajuato is known for its mining history.  The Aztecs began excavation here seeking metals to forge into weapons.  The Spaniards discovered gold in the nearby mountains in the 1540s.  In 1548 a town named Real de Minas de Guanajuato was established.  Riches from these mother lodes made Guanajuato the richest city in Mexico and one of the most influential.  At the peak of its production the famous Valenciana Mine was producing two-thirds of the world's silver.
All of this wealth manifested itself in the form of palaces, mansions, commercial buildings, parks, monasteries and convents.  Many of these remain today and are some of the finest examples of Baroque and Churriquesque architecture in the world.  (The latter is an extreme expression of Baroque that features an explosion of floral decorative characteristics usually found on the main facades of structures.)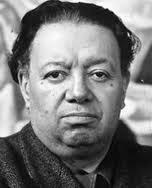 One of the city's most famous residents was the great Mexican muralist, Diego Rivera.  He was born in Guanajuato in 1886.  Today his childhood home is a museum.
We visited the Panteon Municipal on our recent trip to Mexico.  It is a very interesting cemetery containing the graves of many patriots, politicians and soldiers.  It has a wide variety of colorful entombments including single graves, private mausoleums and a very large public mausoleum. (There are more photos in the Gravesites Gallery.)