The Relics of the Conventional Chapel of Villa de Matel
6510 Lawndale
A relic is a sacred physical remain of a venerated person or object.  The word is derived from the Latin reliquiae or remains.  Since time immemorial cultures around the globe have gathered these to venerate as a tangible memorial.  Catholics have a very strong association with relics of saints (bone, skull, finger, etc.) or objects (piece of the True Cross or Shroud of Turin.)  These objects are often placed in a reliquary holding other sacred objects.
Buddhists believe the Buddha's bodily remains were divided into eight portions and distributed around the world where Buddhism where took hold.  These relics are often placed in a structure known as a stupa.
Around the Islamic world there are many sites with a relic being a footprint of Mohammed.  The Topkapi Palace in Istanbul, Turkey is said to contain a large number of Islamic relics (Staff of Moses, Sword of David.)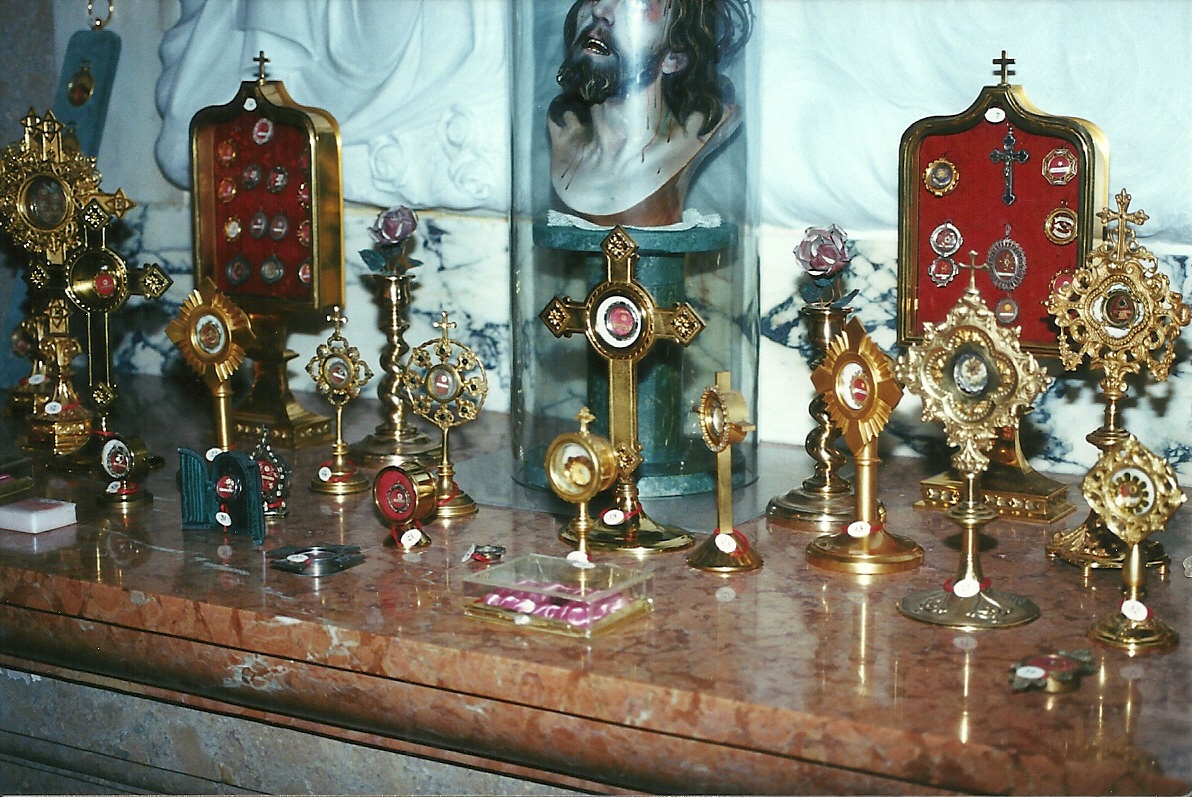 In the Conceptual Chapel of Villa de Matel there is a large collection of sacred relics on the St. Therese Alter.  In addition there is an alphabetical listing of the objects in a binder that holds the certificates of authentication signed by various Roman Cardinals.  Photographs of some of these relics are included.
We have added photos of other relics we have had the pleasure of viewing on our trips around the world. Other posts relating to Villa de Matel may be found here and here.