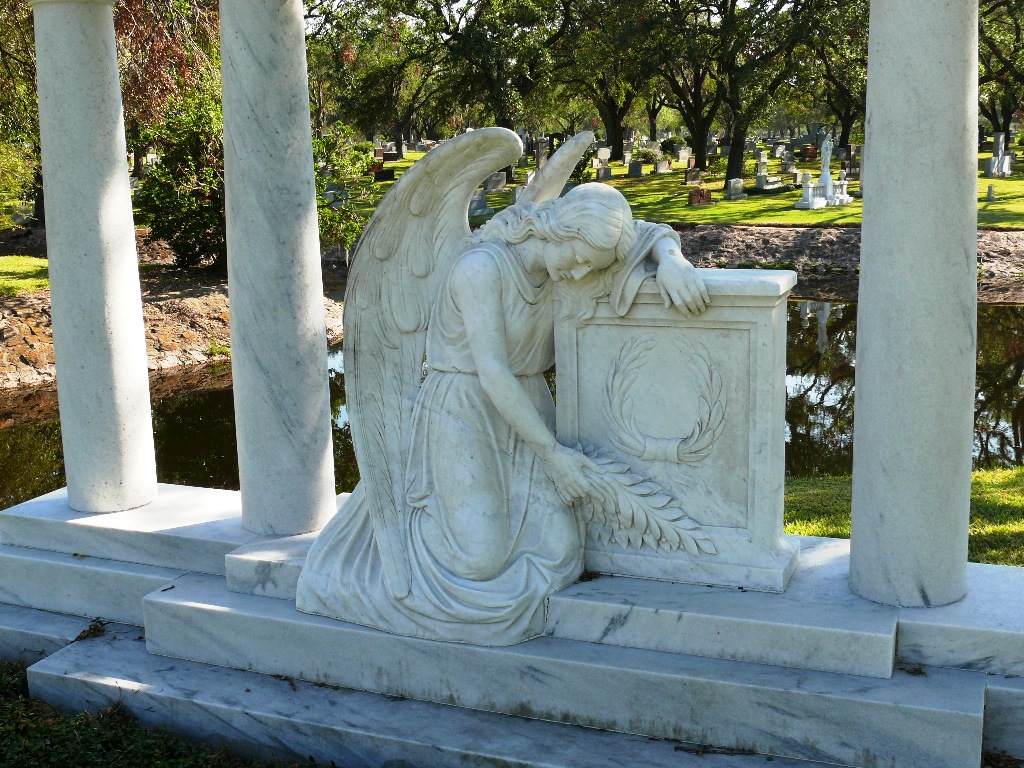 Forest Park Lawndale Cemetery
6900 Lawndale
Established 1922
360 acres
Burials: 200,000+
Texas Historical Markers
Dignity Memorial/Forest Park Lawndale Cemetery
"We shall go to them but they shall not return to us."
-2 Samuel 12:23
Forest Park Lawndale was founded on 49 acres of land along the banks of Brays Bayou in 1922.  Five years later J. F. Eubank joined the company.  Eubank began acquiring additional contiguous acreage and by 1941 the cemetery totaled 314 acres.  In the same year the management introduced a "pre-need" sales program that allowed people to purchase their funeral and burial in advance of their deaths.  The company started Memorial Arts Inc., a monument works that adjoined the cemetery.  The Eubank family managed the property until it was sold to Service Corporation International.
At Forest Park there are two conventional mausoleums, the Abbey and the Catacombs; one of the nation's largest garden-type above-ground mausoleums, Mausoleum Gardens; three lawn crypts, Garden of Angels, Garden of Love and Garden of Peace; the Rock Garden for cremation memorials; two large lakes and the Lake o' Woods Chapel.  Over the years other Forest Park Cemeteries have opened in a number of different locations in the Houston area.  These will be covered in other sections of Historic Houston Cemeteries.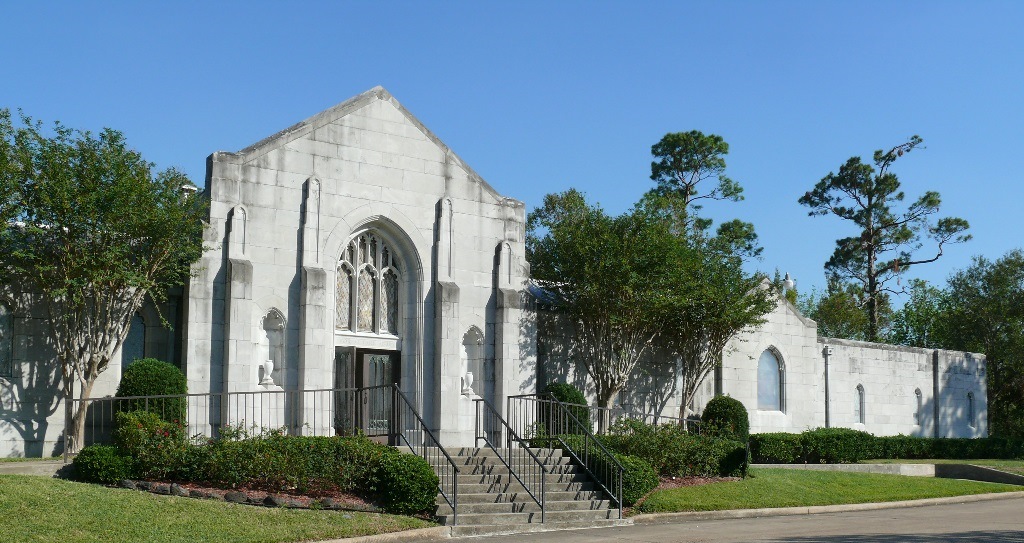 Abbey – This 1922 Gothic Revival mausoleum was designed by Sidney Lovell (1867-1938), a Chicago architect.  He began his career designing and remodeling opera houses.  However, in 1912 he was commissioned to design a mausoleum for Rosehill Cemetery, a very prestigious burial ground in Chicago.  The result was so successful Lovell devoted the rest of his career to creating beautiful mausoleums.  He eventually designed 43 of them in 15 states.  Lovell is interred in his first great project, Rosehill.
Inside the Abbey are two of Houston's four Tiffany stained glass windows.  Louis Comfort Tiffany (1848-1933) was born in New York City.  He was the son of Charles Lewis Tiffany, the founder of the famous jewelry store.  A painter at first he soon developed an interest in stained glass.  In 1879 he started the firm of Louis C. Tiffany & Associated Artists.  The following year Tiffany patented his process for producing his world famous iridescent glass.  One of the windows is in the Radford family crypt and contains a quote from Rudyard Kipling's poem, Recessional: "Lord God of hosts be with us yet, lest we forget – lest we forget." The other graces the Proctor family tomb.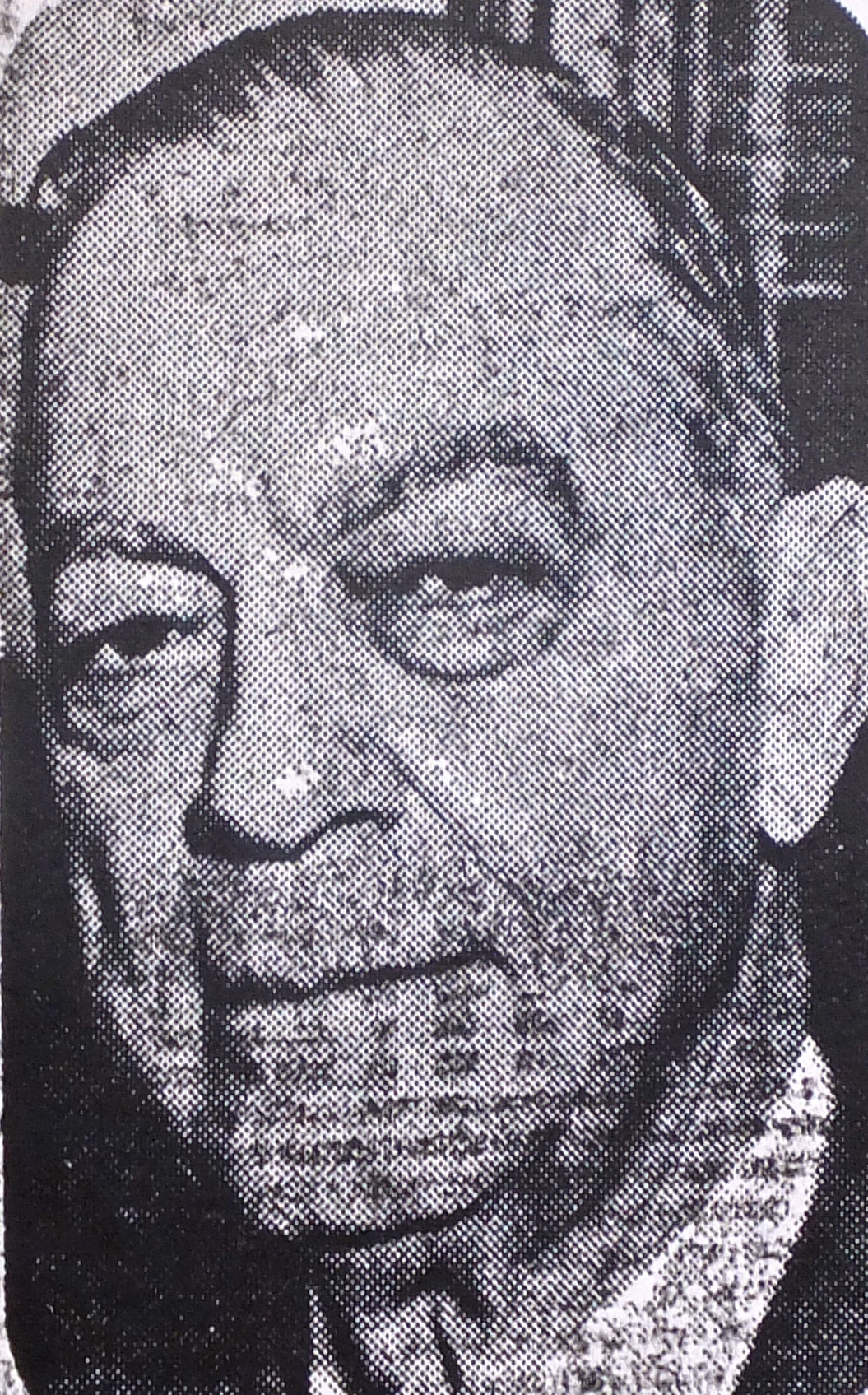 Abercrombie, Robert H. (1894-1978) – Oilman – He was born in Huntsville, Texas but his family moved to Houston when he was six.  Abercrombie was raised on a dairy farm where the Medical Center is today.  He made his fortune in oil.  Abercrombie was also a philanthropist.  Among his major causes were Texas Children's Hospital, Pin Oak Horse Show and the Houston Livestock Show and Rodeo.  He loved horses and often rode in the Salt Grass Trail.  Abercrombie seldom missed a Kentucky Derby.  A sportsman as well, Abercrombie was a founder, chairman of the board and president of the Greater Houston Bowl Association that sponsored the old Bluebonnet Bowl in the 1960s and 70s.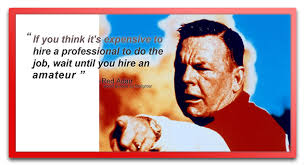 Adair, Paul N. "Red" (1915-2004) – Oil Well Fire Fighter – In his 50 year career Red Adair extinguished over 2,000 oil well fires around the world.  He and his team of fire fighters averaged controlling 42 of these infernos and blowouts worldwide annually.  Adair will be most remembered for extinguishing 117 blazing wells set afire in Kuwait by Sadam Hussein's retreating troops during the Gulf War (1990-1). The fires were so hot they turned the desert sand into glass.  It was estimated to take three to five years to complete this monstrous project. Red Adair Co. accomplished it in nine months.  Another of his great achievements was capping the 1962 oil well fire called the "Devil's Cigarette Lighter."  This inferno was so bright that astronaut John Glenn could see it while orbiting the Earth in a space capsule.  His career inspired the 1968 movie, Hellfighters, staring John Wayne.  Adair and Wayne became best friends and drinking buddies.  In addition he was a supporter of many charities including Easter Seals Society, Muscular Dystrophy Association and Leukemia Society of America.  Mourners at Adair's funeral were dressed in red dresses, coats and ties.  In one eulogy the speaker said "God will probably send Red to Hell to put out the fires."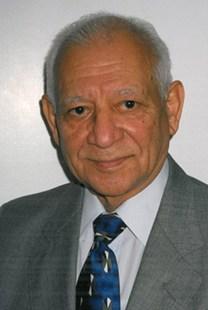 Adame, David (1918-2013) – Civil Rights Leader – This Houston native served in World War II in the Pacific Campaign.  For the next 60 years he fought for Latin American citizens rights.  Adame was a member of the League of United Latin American Citizens (LULAC) for more than 60 years.  He held important local and national positions in the organization.  Along with Felix Tijerina, another Latin American activist, Adame formed the "School of 400" that later evolved into the Head Start Program.  He was instrumental in inviting President John Kennedy and First Lady Jackie Kennedy to attend a LULAC meeting at the old Rice Hotel (now Rice Lofts) on November 21, 1963, the day before the President was assassinated in Dallas.
Anderson, Richard A. (1948-1969) – Congressional Medal of Honor Recipient – This brave U. S. Marine gave his life for his country in a bloody battle in Quang Tri Provence, Vietnam.  While on patrol Anderson and his fellow Marines were ambushed by a large force of North Vietnamese troops.  During the fire fight he was wounded twice but continued firing at the enemy position until a grenade landed among his companions.  He chose to save others and covered the grenade with his body.  Anderson was awarded the Medal posthumously by Vice President Spiro Agnew two years after his death.

Ball, Thomas Henry (1859-1944) – Politician – Born in Huntsville, Texas, Ball worked on a farm prior to attending the University of Virginia where he earned a law degree.  In 1888 he was admitted to the Texas Bar.  Ball was elected mayor of Huntsville three times (1877-1892) before moving to Houston to practice law.  He entered politics and became a strong supporter of prohibition.  Ball served as a U. S. Congressman from 1896 until 1903.  In 1914 Ball ran for governor of Texas on the prohibitionist ticket but came out the loser when it was revealed that he owned a number of saloons in a town formerly known as  Peck, Texas.  Oddly enough, this city that cost him the governorship had changed its name to Tomball, Texas in his honor in 1907.  Houstonians remember him most for his strong support of making the city a major seaport.  While in Congress he secured the first federal aid for the development of the Houston Ship Channel.  Ball eventually served as general counsel to the Port Commission.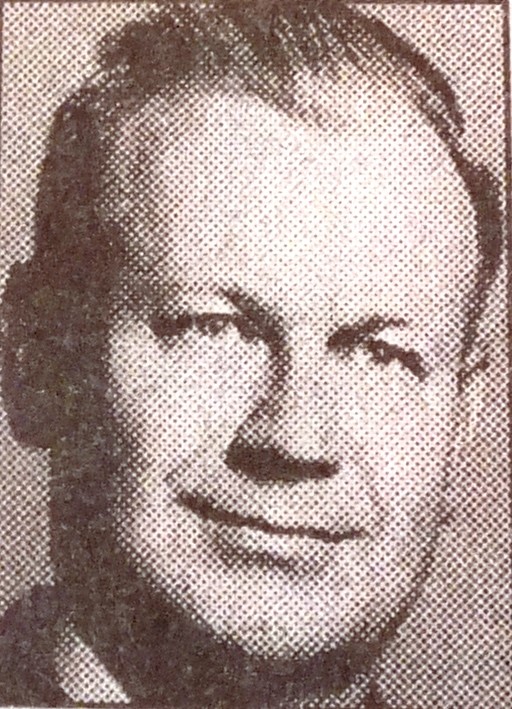 Bauer, Eddie (1917-2008) – Saxophonist – At age 14 he began performing with Houston bands.  While still a teenager Bauer was hitch hiking to Galveston to play at the Galvez Hotel.  In Houston he was the saxophonist for Buddy Brock and Vic Insirillo orchestras and played at the Shamrock Hotel, Rice Hotel and the River Oaks Country Club among other venues.  In the 1960s he started the Eddie Bauer Orchestra.  He was a relative of the famous outdoorsman of the same name known for his hunting, fishing and camping equipment.
Beck, Audrey Louise Jones (1922-2003) – Arts Patron and Philanthropist – She will be most remembered for the namesake Audrey Jones Beck Building at the Museum of Fine Arts, Houston and the donation to the MFAH of the John A. and Audrey Jones Beck Collection of Impressionist and Post-Impressionist  paintings.  The granddaughter of legendary Houstonian Jesse H. Jones, Beck purchased her first piece of fine art in Paris at age 16.  From there she went on to collect works by Monet, Pissarro, Manet, Renoir and others.   Among her friends were President Franklin D. Roosevelt and Will Rogers.  Beck was a trustee of the MFAH for 42 years and a founding trustee of the Houston Grand Opera, Houston Ballet and Houston Symphony Society.
Bell, Catherine "Kate" Atkinson (1907-2003) – Educator – In her 45 year career Bell was a teacher, director of reading, director of elementary education, principal and administrator in the Houston Independent School District.  She earned degrees at Baylor and Universities of Houston and Chicago.  Early in her career she tried to discourage colleague Lyndon Banes Johnson not to go into politics because she thought he would make a good high school principal.  Later in life they met again and he reminded her of her advice.  In 1954 Bell was elected President of the Texas State Teachers Association.   During her tenure with HISD she taught at Wilson and Fannin Elementary schools as well as serving as the principal at Port Houston Elementary.  Kate Bell Elementary School is named in her honor.

Bentsen, Lloyd Millard, Jr. (1921-2006) – U. S. Senator – This native Texan earned a law degree from the University of Texas in 1942. He then enlisted in the United States Army Air Corps, flying 35 missions against heavily defended Nazi targets.  Twice Bentsen was shot down.  He was awarded the Distinguished Flying Cross and the Air Medal.  He began his political career in 1946 as a Hidalgo County judge.  Bentsen was elected to three terms in the U. S. House of Representatives (1948-55.)   He did not seek reelection and moved to Houston to start a business career.  By 1970, Bentsen was president of Lincoln Consolidated, a financial services company.  In 1971 he won a seat in the U. S. Senate, defeating future President George H. W. Bush.  Bentsen was reelected in 1976, 1982 and 1988.  Also in 1988 he was chosen by Michael Dukakis to run as Vice President.  The Dukakis-Bentsen campaign failed to win.  He was named Secretary of the Treasury (1993-4) by President Bill Clinton.  Bentsen, proved to be a worthy choice.  Under his stewardship the federal budget reported the first surplus in 40 years, inflation and unemployment were the lowest in 30 years and the economy had the longest expansion since the 1960s.  In addition the North American Free Trade Agreement (NAFTA) was passed.  In 1999 Bentsen was awarded the Presidential Medal of Freedom, the highest honor to be given to a civilian.  Bill Clinton delivered a eulogy at his funeral.
Berry, Charles Rush (1867-1962) – Houston Builder – This Indiana native arrived in Houston in 1909 but not before he built hospitals and railroad roundhouses in the South and Midwest and the United States Chamber of Commerce Building in Washington, D. C.  In Houston his business, C.R. Berry & Co., built Union Station (now Minute Maid Park), Physics Laboratory and a dormitory at Rice University and the downtown U. S. Post Office (now a federal building).  Other projects, since razed, include Cotton Hotel, Texas State Hotel, Stowers Building and the original Humble Oil Building.  Berry also built numerous docks and wharves in Galveston, Texas City and along the Houston Ship Channel.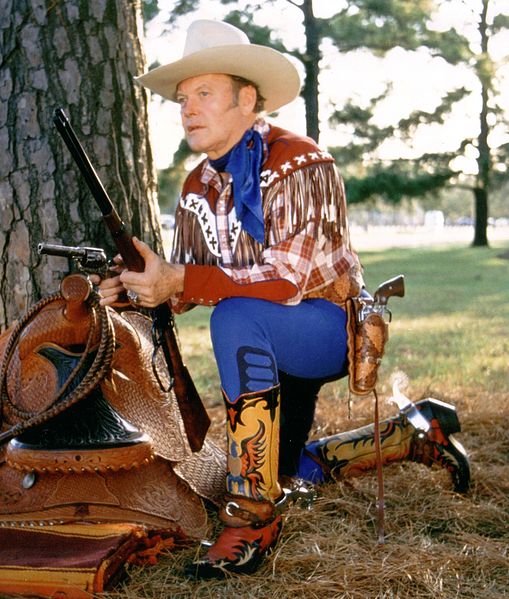 Bowman, Joe (1925-2009) – Sharpshooter – In 1937 Bowman and his family moved to Houston from Tennessee.  He became a boot maker's apprentice at age 15.  The skilled Bowman made a pair of boots for Roy Rodgers that remains in the actor's museum.  He fought in World War II, earning three bronze stars and a purple heart.  Returning to Houston he developed an interest in precision shooting.  Bowman began touring as "The Straight Shooter."  His skills soon brought him to the attention of Hollywood where he taught actors to shoot, including James Drury (The Virginian) and Robert Duval (Lonesome Dove.)  He was also a friend of Sammy Davis, Jr. and Houston Oiler quarterback, Dan Pastorini.  Barbara and Marks attended an unbelievable shooting exhibition he put on in the 1980s.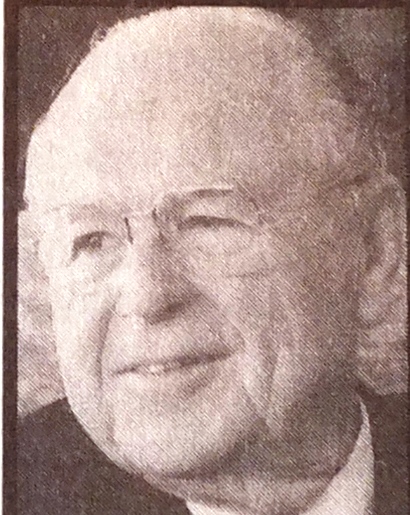 Bracewell, Fentress (1921-2007) – Lawyer – He was born in the historic Houston area town of Harrisburg.  Following his graduation from Baylor University Law School in 1945 he joined his father, J.S., brother, Searcy and Burt Tunks in founding the law firm of Bracewell & Tunks (now Bracewell & Giuliani.)  From 1968 until 1970 he served as a Houston Ship Channel Port Commissioner.  He was then elected to Chairman, a position he held for 15 years.  In addition Bracewell was chairman of International Education that directs the Fulbright Scholars program, director of the Houston Chamber of Commerce and is credited with bringing Major League Baseball to town in 1962. (See Bracewell, Searcy.)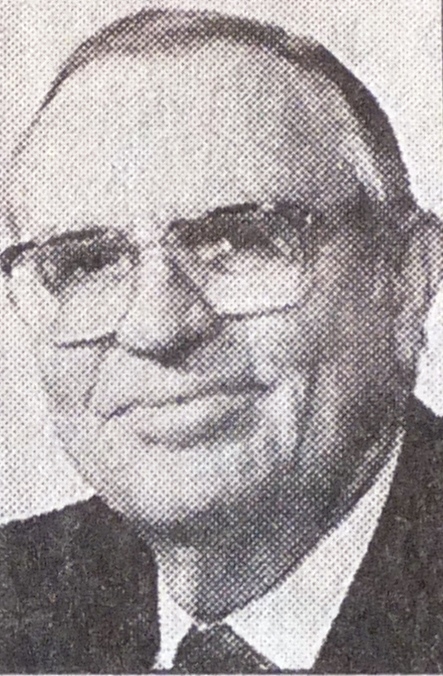 Bracewell, Searcy (1918-2003) – Lawyer – This 1938 Texas A & M graduate joined the U. S. Army in 1941.  Bracewell was sent to England to serve on the staff of General George Patton's Third Army.  He was awarded the European Theater Medal with five battle stars.  Returning home in 1945 he joined his father, J. S., brother, Fentress and Burt Tunks in the law firm of Bracewell & Tunks (now Bracewell & Giuliani).  Over the years he served in many important positions including chairman of the Texas Utility Lawyers Association, president of the A & M Research Foundation and chairman of the Houston Grand Opera.  In 1978 Bracewell was named Outstanding Houston Aggie. (See Bracewell, Fentress.)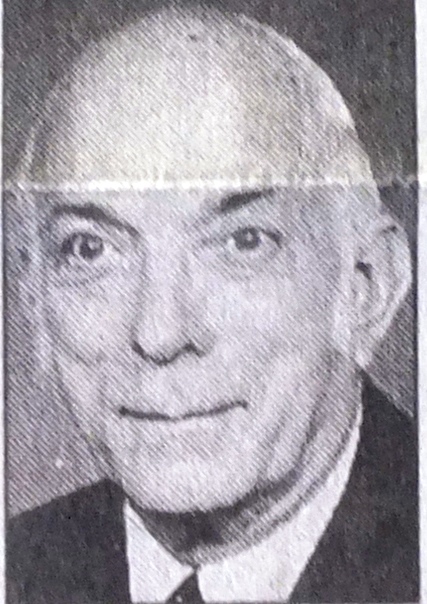 Carpenter, Frank O. Jr. (1904-2003) – First Mayor of Sour Lake, TX – Carpenter might be described as a Renaissance man.   Following graduation from the University of Texas Law School he went into banking and was chairman and president of Sour Lake State Bank for the next 39 years.  Then he went into the oil business, later incorporating Carpenter Production Co.  He was elected the first mayor of Sour Lake, a small town near Beaumont, from 1939 until 1946.  In 1953 Carpenter won a seat in the Texas House of Representatives, serving until 1958.  He was chairman of River Brand Mills Rice of Houston (now Riviana Foods.)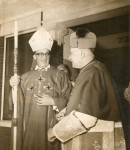 Cassata, John Joseph (1908-1989) – Bishop – This Galvestonian began his studies for the priesthood at St. Mary's Seminary.  Cassata went on the North American College in Rome where he was ordained in 1932.  He was only the second native Texan of Italian parentage to be ordained a priest in his home state.  Cassata joined Holy Name parish in Houston in 1945 and served as pastor until 1968.  During that latter year Pope Paul VI named him bishop of the Diocese of Dallas-Fort Worth where he served until 1980.  During Cassata's tenure 12 new parishes were established.
Cervera, Rudolph "Rudy" (1925-2004) – Bartender –  You had to be a great bartender to work for Glenn "King of the Wildcatters" McCarthy, a man who had forgotten more about whiskey than most people ever knew.  This legendary oil man even had his own line of bourbon, aptly named "Wildcatter."  Born in Galveston, Cervera served during World War II in a U. S. Army Artillery Battalion in the Philippines.  He returned to Houston where he started his long career in beverage service.  He was hired by Judge Roy Hofheinz as the head bartender at the Astrodome and began work on opening night, April 9, 1965.  Later he tended bar for the flamboyant restaurateur G. D. "Sonny" Look at the Sir-Loin House, a great steak house and watering hole on South Main. (See Glenwood Cemetery – McCarthy.)
Chan, Chiu Moon (1952-2012) – Entrepreneur – Born in Hong Kong, he immigrated to America in 1970.  Chan graduated from the University of Houston Pharmacy School as a registered pharmacist in 1978.  Ten years later he founded Dynacq Healthcare, Inc. a publically-held infusion therapy firm.  The company was recognized as one of the 200 fastest growing small firms in America by Forbes magazine.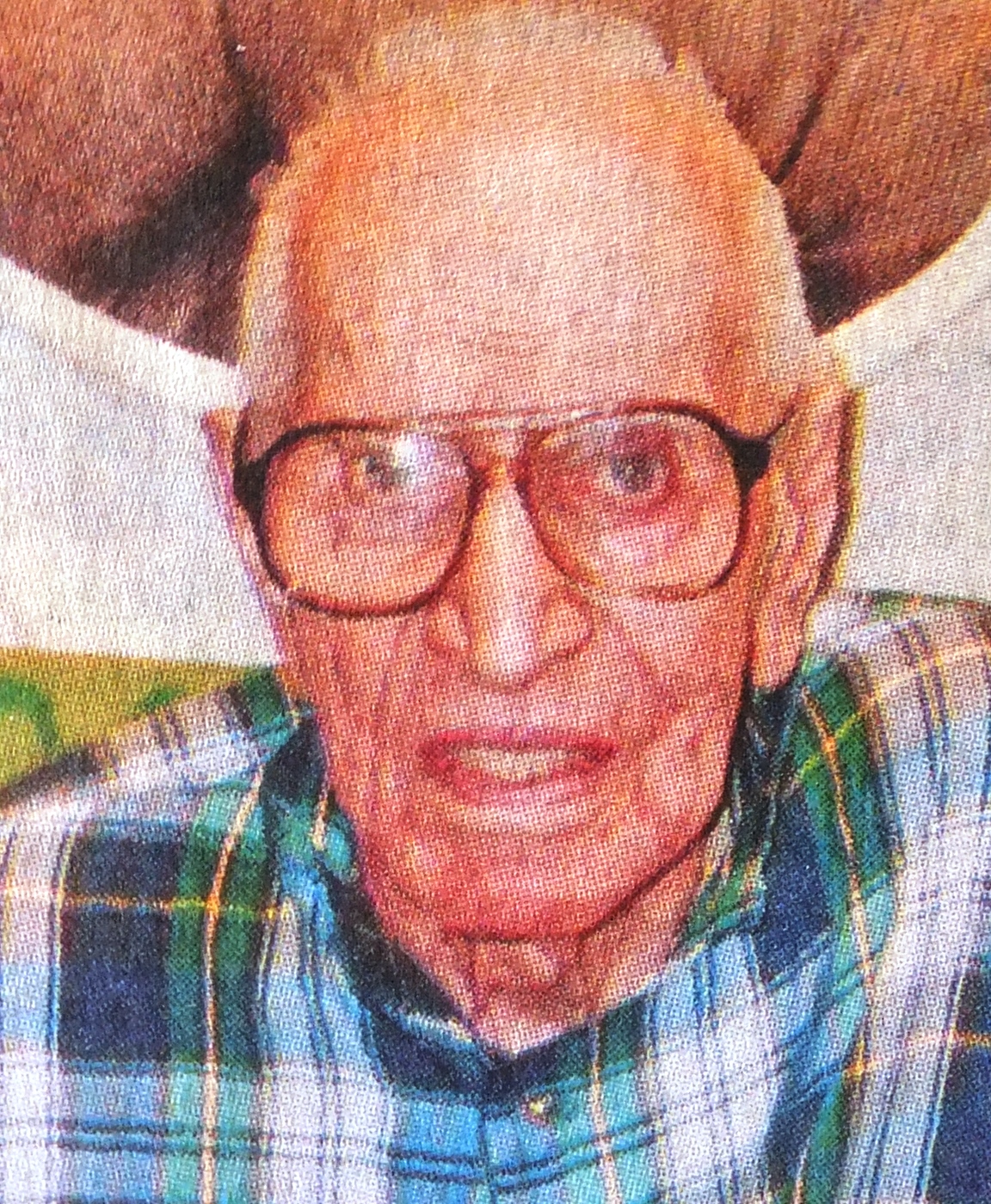 Chiapetta, Nicholas (1917-2007) – Tavern Owner – Following a tour of duty in World War II, he returned to Houston and opened a tavern, Buff Bar, so called because it was near the old Houston Buffalos baseball team stadium on Polk Street in the early 1950s.  Chiapetta was a renowned gambler and a master with dice.  After closing the bar at midnight he and friends would head for the gambling dens in Alvin, the Top Hat, D & A's Club in Dickinson and the Silver Moon and the Rose Garden in Kemah.  After losing his lease on Buff Bar, he opened Nick's Lounge on Dumble.  In addition to his gambling skills, Chiapetta was also known as a real ladies man.  However, he never married.
Cook, Robert L. (1921-2013) – Mechanical Engineer – After graduating from Rice Institute (now Rice University) he was commissioned into the U. S. Navy as a major ship repair mechanic.  Cook was one of five brothers who fought in World War II.  He was stationed in Pearl Harbor and Guam.  Following the war he and Jack Holle founded Cook & Holle, a mechanical engineering firm.  Known now as CHP & Associates, the company was the lead mechanical engineering company for dozens of downtown Houston's high rise buildings.
Cowell, C. Herbert (1914-2007) – Architect – This Kansan graduated in 1936 from Kansas University with a degree in architecture.  Four years later Cowell moved to Houston.  In 1948 he co-founded the firm of Cowell and Neuhaus (now Lockwood, Anderson & Newman).  Among their many well-known projects were the downtown Hyatt Regency Hotel, Park Plaza Hospital, Westchester High School, Lutheran Pavilion at M. D. Anderson Cancer Center and the small 24-hour prayer chapel at St. John the Divine Church.
Christy, George Washington (1889-1975) – Circus Owner – Nicknamed "Little Barnum," he started Christy Brothers Circus as a young man.  Christy was very successful, eventually owning three other circuses:  Lee Brothers, Golden Brothers and Heber Brothers as well as the Texas Ranch Wild West Show in the city of South Houston from 1920 until he sold them in 1930.  He claimed to have the largest circus troop in the world with "1,250 people, 500 horses, 50 caged animals, 30 lions, 2 railroad cars of elephants and camels, 5 bands, 2 calliopes, 5 mammoth circus rings and a wild beast hippodrome."  Christy was also one of the first to introduce the circus was coming to town with a long circus parade.  The show wintered in South Houston and residents would drive by fields of zebras, elephants and other wild animals.  Once a number of elephants escaped and wondered around town until being rounded up.  When Spencer Highway was under construction and the weather was too muddy for the trucks to work, he lent his elephants to push wagons filled with shell for the road.  Christy turned to politics and was mayor of South Houston from 1949-51 and 1960-64.  Today if you are in Baraboo, WI, some of his circus wagons are on display at the Circus World Museum.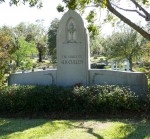 Cullen, Hugh Roy (1881-1957) – Wildcatter and Philanthropist – Born in Denton County he received very little formal education.  At age 16 Cullen moved to Houston. In 1911 he began working as a cotton broker and real estate dealer before going into the oil business.  In that profession Cullen made it big quickly.  He discovered a number of major fields including Pierce Junction, Humble and O'Connor.  Cullen founded Quintana Petroleum Company.  He was active in politics and was a friend of President Dwight D. Eisenhower.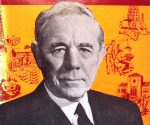 He took up philanthropy in 1947, founding the Cullen Foundation to support education and medicine.  In his lifetime Cullen gave away $175 million to these causes.  He was quoted in the Houston Chronicle as saying "It's just as easy to give away $2 million as two bits ($0.25.)"  Cullen one day donated $1 million to four Houston hospitals.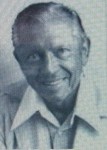 Daily, Harold W. "Pappy" (1902-1987) – Music Impresario – Born in Yoakum, Texas he tried many careers before becoming one of country music's leading record producers.  Among Daily's earlier ventures were working on a railroad, selling amusement machines, distributing jukeboxes and operating a record store in Houston.  He then hit it big as a country record producer beginning in the early 1950s.  Among Daily's stable of artist were George Jones, J. P. Richardson (aka the Big Bopper who died in a plane crash with Buddy Holly), Roger Miller, Jimmy Dean, Hank Locklin, Gene Pitney, George Strait and Willie Nelson.  He controlled the rights to such major hits as The Party's Over, She Thinks I Still Care, Night Life and Chantilly Lace.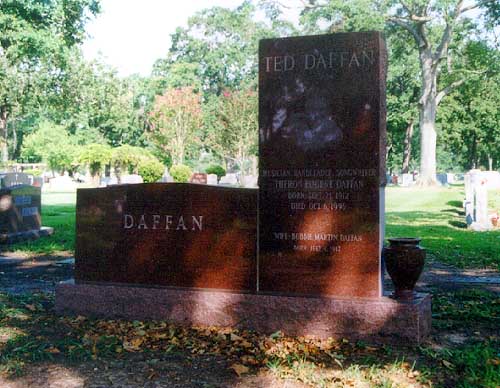 Daffan, Theron Eugene "Ted" (1912-1996) – Country & Western Singer/Songwriter – Born in Louisiana, his family moved to Houston when he was a boy.  Daffan developed an interest in country music and soon wrote his first hit Truck Drivin' Blues (1939) for a band called the Texas Wanderers.  In 1942 he became a star with his platinum hit, Born to Lose, that went on to sell over 7 million copies. This tune was recorded by Johnny Cash and many other singers.  Among his other hits were Those Blue Eyes Are Not Shining Any More, I'm a Fool to Care, Worried Mind and No Letter Today to mention a few.  Daffan and country singer, Hank Snow, founded their own record label in 1955, handling many Nashville singers.  He is a member of numerous country music halls of fame.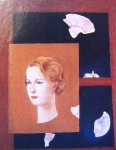 de Menil, Dominique "Doe" (1908-1997) – Art Collector and Philanthropist – She is remembered as one of Houston's most beloved, respected, important and controversial citizens.  Born in Paris, France she was an heiress to the massive Schlumberger Limited, the leading oilfield service company of the past century.  de Menil (nee Schlumberger) earned degrees in mathematics and physics at the Sorbonne.  She became fascinated with filmmaking and worked on the production of the famous The Blue Angel, Germany's first major sound film starring Marlene Dietrich.  In 1930 she met John de Menil, a banker, and they married in 1931.  With the outbreak of World War II they immigrated to America, eventually settling in Houston.  The de Menils began collecting art in 1945 by purchasing Paul Cezanne's Montagne.  Over her lifetime she amassed a collection of nearly 20,000 paintings, drawings, prints, sculptures and photographs.  The collection contain works from Max Ernst (see photograph), Rene Magritte, Jasper Johns, Yves Kline, Robert Rauschenberg, Jackson Pollock, Barnett Newman and Andy Warhol to mention a few.  de Menil's interest in art was unlimited, adding classical Mediterranean sculptures and native works from the Pacific Northwest, Africa and Oceania.  In 1954 the couple established the Menil Foundation to "…support and advancement of religious, charitable, literary, scientific and educational purposes."  Among the many important creations the foundation left to our city are buildings on the campus of the University of St. Thomas, Rothko Chapel, Menil Collection and the Cy Twombly Gallery.  In 1992 she saved a collection of 13th century Byzantine frescos from a chapel on Cyprus, housing them for 20 years in the Byzantine Chapel on the Foundation's property when they were returned to that island.  In 1996 de Menil commissioned Richmond Hall to house a collection of minimalist sculptor Dan Flavin works consisting solely of blue, pink, green, yellow and ultraviolet florescent tubes of varying lengths.  She was controversial because of her extreme support of human rights causes in America and around the world.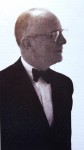 de Menil, John (1904-1973) – Entrepreneur, Philanthropist and Art Collector – He was born in Paris, France and immigrated with his wife Dominique to America at the start of World War II.  For more information on this interesting man see de Menil, Dominique above.
DePelchin, Kezia Payne (1828-1893) – Social Worker – The DePelchin family arrived in Galveston in 1837.  By 1839 Kezia was an orphan as both of her parents died in a yellow fever epidemic.  During the War Between the States she was a nurse in Houston.  In 1888 DePelchin was chosen the first woman matron of Bayland Orphans Home for Boys.  She founded Houston's first day care center in 1892 and a year later chartered Faith Home, a facility that still exists today as DePelchin Children's Center.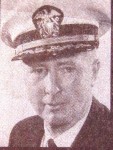 Dilworth, Robert Daniel "Bob" (1916-2006) – War Hero – Born in Michigan he graduated from the University of Detroit.  When World War II broke out Dilworth enlisted in the U. S. Navy as an aviator.  He was of member of the famous "Black Cats" Patrol Squadron 52, flying P.BY's in the Pacific Campaign.  Highly decorated for bravery Captain Dilworth was awarded a Silver Star, Bronze Star, Navy Cross, Presidential Unit Citation, Air Medal and Asiatic Victory Medal. Following the War Dilworth had a very successful career in business as Senior Vice President of Drilling Tools Inc.  He was a founding member of St. Michael's Catholic Church.  Marks lived across the street from the Dilworth family from lower school through middle school at St. John's and has fond memories of those days.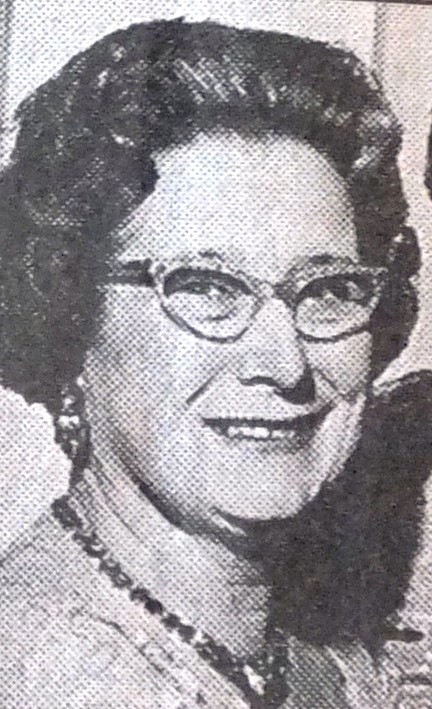 Dumas, Elva Kalb (1901-2004) – Operatic Soprano – This Houston native began her singing career in 1918 by performing at her graduation from Central High School.  After attending Rice and Columbia Universities, Dumas moved to New York City.  There she sang on the radio and soon was called the "Sweetheart on Broadway."  At the request of the Houston Chronicle publisher, Jesse H. Jones, Dumas was invited to sing the National Anthem in 1928 at the Houston hosted Democratic National Convention.  Opera was here true love and she often starred in roles for the Houston Grand Opera.  Dumas' favorite role was Tosca.    She died at the ripe old age of 103.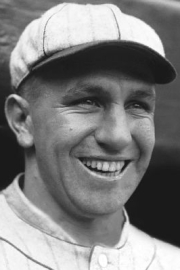 Dyer, Edwin Hawley "Eddie" (1900-1964) – Baseball Manager – Born in Louisiana he attended Rice Institute (now Rice University) from 1918 until 1922.  He was a pitcher for the Rice Owls.  Dyer played some minor league baseball before injuring his pitching arm.  He did some managing before being named manager of the St. Louis Cardinals in 1946.  Dyer is remembered for winning the World Series in his first year with the team defeating the Boston Red Sox.  In those days the Cards were a powerhouse with such super stars as Stan "The Man" Musial, Red Schoendienst and Enos Slaughter.  He remained St. Louis manager until 1950.  Dyer returned to Houston and became a businessman.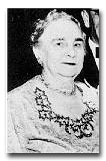 Esperson, Millie Keenan (1870-1945) – Entrepreneur – Born in Kansas she moved to Oklahoma where she met her future husband, Niels.  The couple moved to Houston in 1903.  Early on Niels was a developer of the huge Humble Oilfield.  The Espersons diversified into real estate and commerce.  Following his death in 1922, she inherited a large fortune and began to invest it wisely.  Esperson's first real estate project was constructing the Majestic Theater.  Niels had plans for an office building but died before telling Millie much about what he wanted.  She erected the 32-story Niels Esperson Building in honor of her late husband.  It opened in 1927 and was the tallest building in the state at that time.   Italian Renaissance in style, it is topped by a six-story cupola.  The interior is full of terra cotta urns, bronze elevator doors and marble.  It is one of our city's true treasures.  In 1941 she opened a 19-story Art Deco building next door called the Millie Esperson Building.  It was the first totally air conditioned building in town.  Civic minded Esperson was a major donor to the museum of Fine Arts and the Houston Symphony.
Esperson, Niels (?-1922) – Entrepreneur – See above.
Ezzell, Margaret Murphy (1902-1987) – Preservationist – This native Texan was very active in civic affairs in Port Neches (her home town) as well as Beaumont, Port Arthur and Nederland.   Ezzell organized the Port Arthur Historical Museum and opened the first library in Port Neches.  She served on the Battleship Texas Commission from 1961 until 1976.  Ezzell was a member of the Daughters of the American Revolution, United Daughters of the Confederacy and Daughters of the Republic of Texas.  While with the latter origination, she is credited with saving one of Texas' greatest monuments, the Long Barrack at the Alamo as well as opening a museum in the renovation.
Finn, Alfred Charles (1883-1964) – Architect – Born in Texas he moved to Houston in 1900 to work for the Southern Pacific Railroad.  Four years later Finn joined the architectural firm of Sanguinet & Staats.  He opened his own firm in 1913. Finn's first job was to supervise the building of the Rice Hotel (now Rice Lofts) for Jessie Jones (See Jones.)  His designs are among the most iconic in the city.  Finn's portfolio includes:  Humble Oil & Refining's first retail service station, Lamar Hotel (where the city's power brokers met in Suite 8-F until its demolition in 1983), Loew's State and Metropolitan Theaters (demolished), Gulf Building (the tallest in Texas at 37-floors when erected in 1929), Houston Light Guard Armory (now Buffalo Soldiers National Museum), Sam Houston Coliseum & Music Hall (demolished), former Sakowitz Brothers specialty retail store, Arabia Temple Crippled Children's and Ben Tuab Hospitals.  His piece de resistance, however, was the 570-foot tall San Jacinto Monument.
Fondren, Walter William (1877-1939) – Oilman – This Tennessee native's family moved to Arkansas when he was a boy.  While there Fondren worked on farms and at sawmills.  However, the most important thing he learned was how to drill water wells, a skill that he used later in life to drill for oil.  Orphaned at 16 Fondren moved to Texas where he was a roughneck, rotary driller and finally an independent oil operator in the Spindletop field near Beaumont.  Fondren began making his fortune in 1911 when he joined Ross Sterling (See Glenwood – Sterling), Robert Blaffer (See Glenwood – Blaffer) and Harry Weiss (See Glenwood – Weiss) in founding Humble Oil & Refining Company (now Exxon.)  He was a generous philanthropist donating libraries at Rice University and SMU and gave gifts to Methodist Hospital.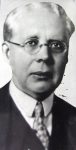 Foster, Marcellus Elliott (1870-1942) – Founder of the Houston Chronicle – He was born in Kentucky but his family moved to Texas when he was three.  At 12 Foster went to work at the Huntsville Item as a printer's devil (See Glenwood – Carter, Samuel for information on printer's devils)  While working for the Item Foster learned the rudiments of the newspaper business.  In 1892 he moved to Houston and took a job with the Houston Post, earning $10 a week.  A quick learner Foster was the managing editor of the paper by age 28.  In 1901 he went to Beaumont to see the recently discovered Spindletop field.  Recognizing this was something big Foster invested $30 in a well that he sold for $5,000 two weeks later.  Returning to Houston he quit the Post and formed the Houston Chronicle with the proceeds of his oil investment.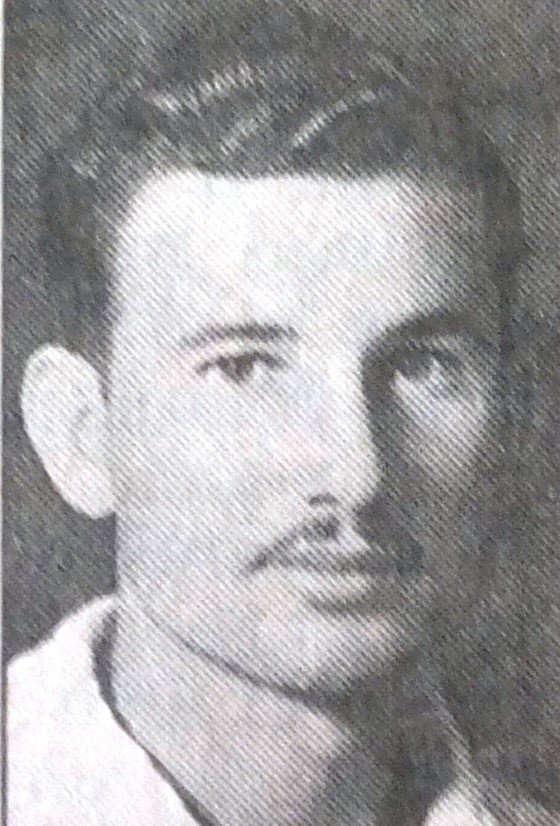 Gaidousek, Peter (1920-2003) – Pearl Harbor Survivor – This native Texan enlisted in the U. S. Navy in 1937 as a cook.  At 7:48 AM Hawaii time on December 7, 1941, Gaidousek was fixing breakfast at the Naval Submarine Base at Pearl Harbor when the Japanese launched their sneak attack.  Luckily submarines were not the priority targets, Battleship Row was.  So he escaped harm. Gaidousek served on several ships during the remainder of the War.  He was a regular at the annual Pearl Harbor Survivors Association and participant at Memorial Day services at Houston National Cemetery.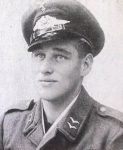 Gerlach, Klaus (1923-2007) – German Luftwaffe Fighter Pilot – Born in East Prussia, he was drafted into the German Luftwaffe in 1942 as he had a pilot's license.  Gerlach flew 250 missions and downed 13 British and American aircraft.  For his heroics he was awarded the Iron Cross, Germany's highest Medal of Honor.  Gerlach was shot down three times.  In the final crash he was found in a coma by farmers who took him to a military hospital that had been recently captured by General George Patton's Army.  Technically, he was a prisoner of war but as he spoke English he was not imprisoned but used as an interpreter by the Americans.  He was not a member of the Nazi Party and had helped Jewish families escape Germany.  Following the war his father encouraged him to go to America.  He did so and worked until retirement for Stauffer Chemical Company in Pasadena, Texas.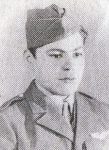 Gutierrez, John (1924-2012) – War Hero – He joined the U. S. Army Air Corps in 1943 as a gunner on a B-17 Flying Fortress.  On a mission over Germany his aircraft was shot down and the crew captured by Nazi soldiers.  Gutierrez was imprisoned in the infamous Stalag 17 Prisoner Of War Camp.  In 1945, as Russian troops were advancing on Germany, he and 4,000 other POWs were forced to march, in the dead of winter, for 18 days in an attempt to evade the Red Army.  The forced march was 281 miles in length.  Fortunately, in May 1945 he and the other prisoners were liberated by General George Patton's Third Army.  Returning to home, he earned a Mechanical Engineering degree from the University of Houston.  His career lasted 40 years working for Houston Natural Gas (the name later changed to the ill-fated Enron.)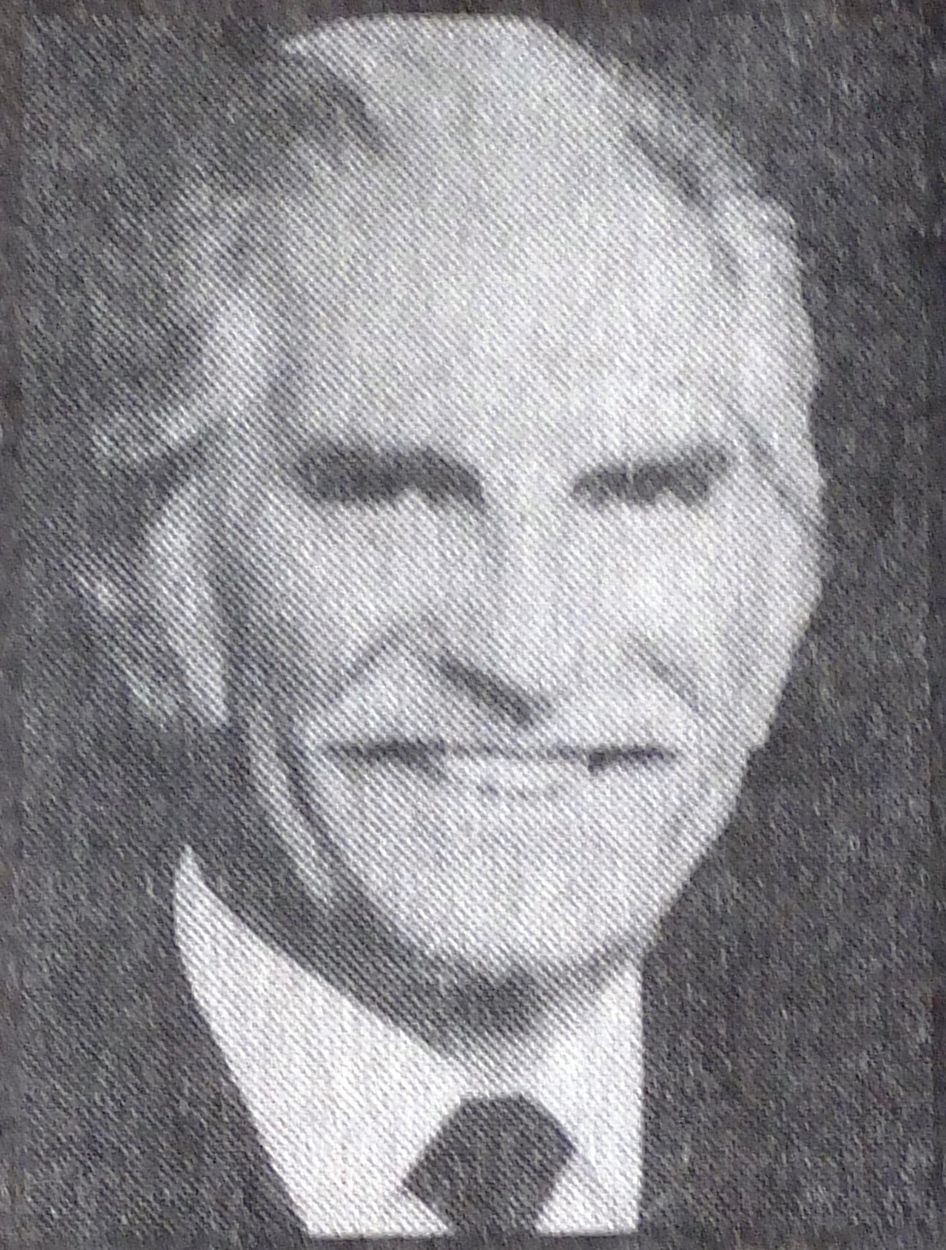 Halbouty, Michael T. "Mike" (1909-2004) – Wildcatter – Born in Beaumont during the Spindletop oil boom, he began working in the oil fields as a boy delivering water to the drilling rigs.  Halbouty earned $0.50 per day for his efforts but the lure of the oil patch captured him. Following graduation from Texas A & M with Bachelor of Science and Master of Science degrees in geology and petroleum engineering, he was ready to hunt for oil.  It didn't take him long.  At age 22 he is credited with discovering the 150 million barrel High Island Texas Field.  World War II saw him as an officer in the Army charged by the Army-Navy Petroleum Board to find and obtain the oil necessary for the Allies to defeat the Axis Powers.  Following the conflict, Halbouty partnered with another famous Texas wildcatter, Glenn McCarthy (See Glenwood-McCarthy.).  In 1937 he started his own independent oil company.  Halbouty is credited with some of the biggest oil finds in Texas:  Boling Field (Wharton County), South Liberty Field (Liberty County), West Saratoga Field (Hardin County) and Pheasant Field (Matagorda County.)  He was also very active in civic affairs including the Houston Grand Opera, Symphony and the Museum of Fine Arts.
Hale, Bernice Ella (1904-2002) – Caring American – As a teenager she joined the American Legion Auxiliary Unit 52.  Because of her association with this military establishment she was very familiar with Camp Logan, a World War I training camp that was where Memorial Park is today.  In 1923 a number of soldiers died of Influenza in the Camp hospital.  Unfortunately, the families of 39 of these soldiers did not have the money to return the bodies home for burial.  So this 19 year-old girl began holding dances, bake sales and card parties to raise funds to bury these men.  Hale raised $405 and used that money to purchase a small plot in Forest Park Lawndale where the bodies might be interred.  It is named "Soldier's Rest" and contains a commemorative monument and plaque.  Every Memorial Day since 1923 the American Legion Auxiliary Unit 52 holds a ceremony at the plot.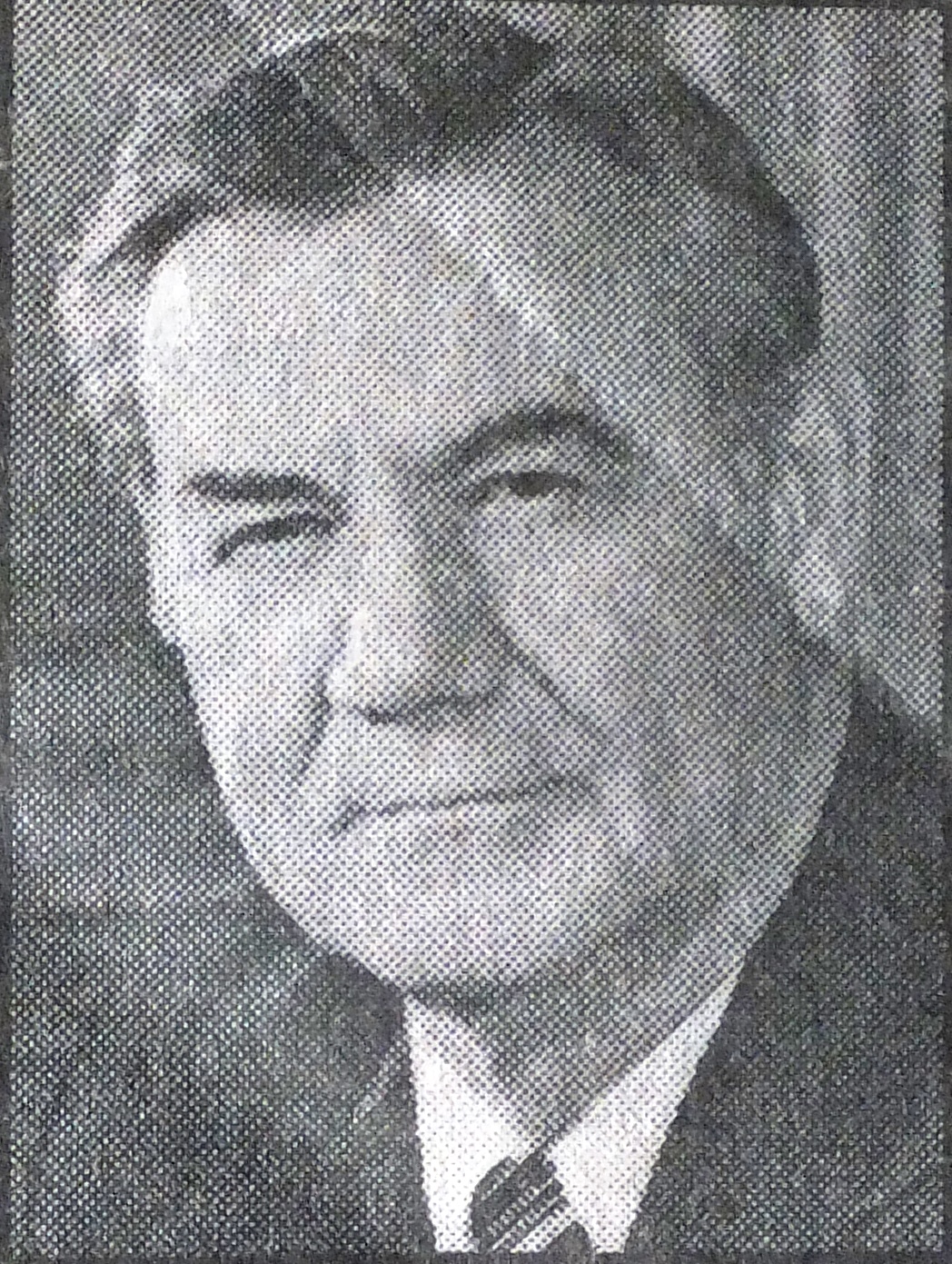 Heard, Jack Fluellen (1918-2005) – Lawman – This Houston native's father was Houston Chief of Police, a position his son would hold in 1954-6 (the only father and son to serve in this office.)  Following his tenure as Chief he joined the Texas Department of Corrections.  In 1972 Heard was elected Sheriff of Harris County.  He is the only person to be both Chief and Sheriff here in the 20th century.  While at the Houston Police Department he was involved in many firsts:  first polygraph operator in the State, established the first narcotics division and the first police substations.  In 1954 Heard and three associated started the 100 Club of Houston, an organization that aids families of police officers harmed or killed in the line of duty.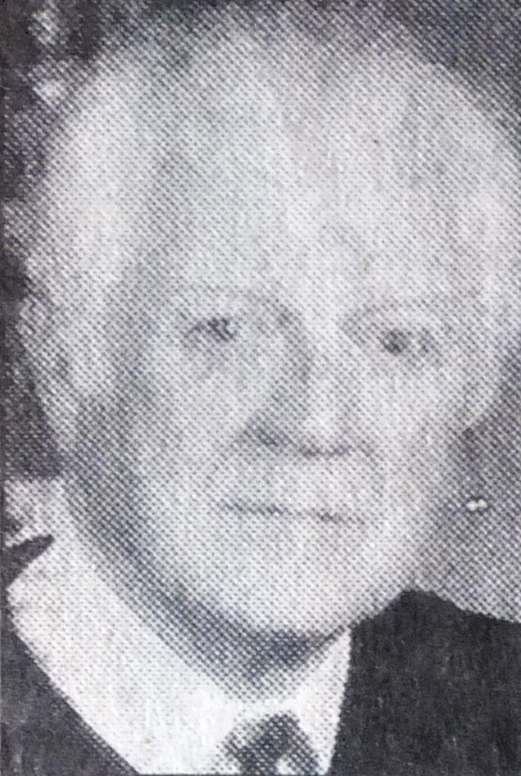 Hearn, Charles J. (1931-2003) – Judge – Born in Beaumont, he received his law degrees in Houston.  Prior to sitting on the bench Hearn was a defense attorney and a probation officer, jobs he believed gave him a different view of the justice system than other judges.  He was elected Judge of the 263rd District Court in 1978.  He served as Administrative Judge of the Criminal Division of the District Court from 1987 until 1991.  A religious man, his parting words to convicted criminals was often "God bless you."  When signing a court order he often added a "happy face."  In 1999 this habit caused quite a stir when he added a "happy face" to an order setting an execution date.  Hearn retired in 1992.  Throughout his life he was involved in local civic activities such as the Houston Livestock Show and Rodeo as well as being President of the Lions Club and a 32nd degree Mason.
Hill, Harold P. (1918-2003) – Home Builder – He came to Houston in 1939 from South Dakota.  In WW II, Hill was sent to England to help plan the D-Day Invasion of Europe.  He led a platoon of Combat Engineers into withering fire from German fortifications onto Utah Beach on June 6, 1944.  For his heroic efforts, including the loss of only one man, Hill earned a Bronze Star.  Returning to Houston he was hired by home builder Frank Sharp and learned the tricks of the trade.  In 1948 Hearn started his own company and in the next 35 years built over 3,500 homes in the Houston area.  He won many awards including the City of Houston Medal and Builder of the Year.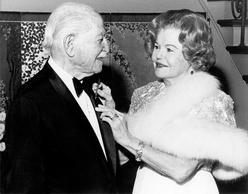 Hirsch, Maurice (1890-1983) – Attorney & Arts Patron – A native Houstonian, Hirsch earned law degrees from Harvard and Texas University.  In 1914 he opened a private law firm, Hirsch & Westheimer.  During WW I he served on the War Industries Board.  Hirsch was called on again in WW II by the War Department where he served in many different positions.  In 1946 he was promoted to Brigadier General and was awarded the Distinguished Service Medal.  Hirsch was a businessman as well as chairman of the boards of Falstaff Distributing Company, Wald Transfer & Storage and Houston National Bank.  In addition Hirsch was active in Rice University, Houston Grand Opera, the Symphony,  Society for the Performing Arts and St. Thomas University.  He and his wife donated numerous pieces of art to the Museum of Fine Arts Houston, where a wing was named in their honor.
Holcombe, Oscar Fitzallen (1888-1968) – Mayor of Houston – He is one of Houston's most legendary politicians.  An Alabama native his family moved to Texas when he was three.  As a boy Holcombe sold newspapers, tended cattle, worked for a lumber company and sold sash and door supplies.  In 1915 he opened O. F. Holcombe Co., a construction firm.  Holcombe was first elected Mayor in 1921 and was reelected 11 times.  During his administration the Harris County Navigation District and the Houston Independent School District were created.  Holcombe was a good businessman and became wealthy through investments in lumber, home building, gas stations, apartments, oil and a turkey farm.  Once when he was out of town on business the City Council changed the name of the street he lived on from Marlborough to Holcombe.  It remains that name today.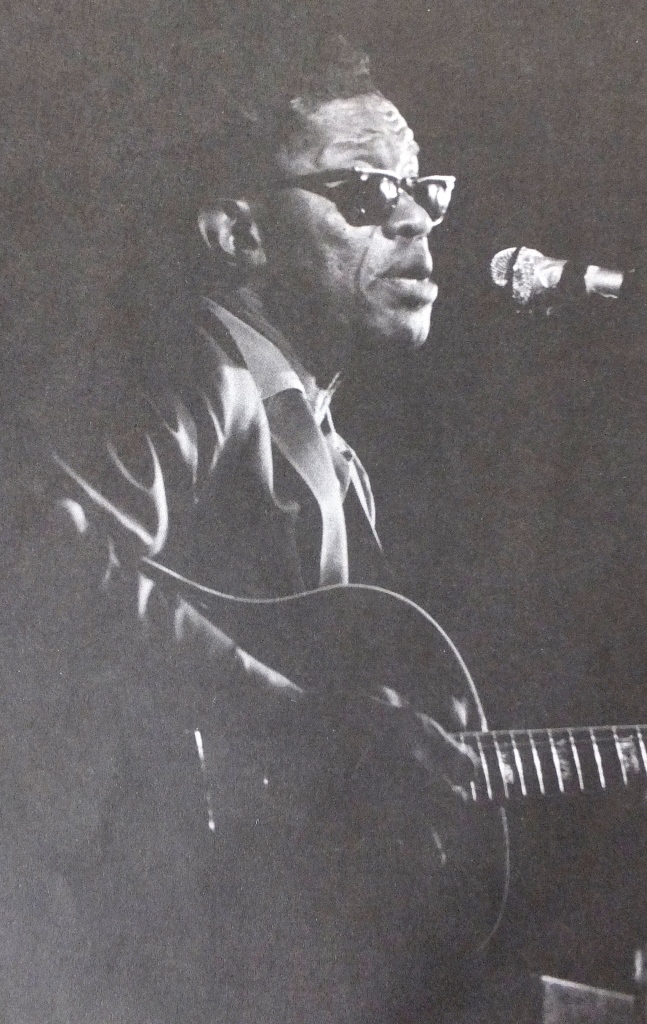 Hopkins, Sam "Lightnin" (1912-1982) – Musician – He was born in Centerville Texas. When he was eight years old he made his first guitar from a cigar box with chicken wire strings.  In 1920 he played at a country picnic with the great "Blind" Lemon Jefferson.  It left a lasting impression on young Hopkins. In 1946 Atlantic Records signed him to a recording contract. On his first song, a Houston piano player named Wilson "Thunder" Smith accompanied him so Atlantic gave him the nickname of "Lightnin." His discography is one of the longest in record company history with over 85 albums. Mainstream America discovered Lightnin in the 1960s. He played with Pete Seeger and Joan Baez at Carnegie Hall, for the Queen of England and the Newport Folk Festival to mention a few venues. A heavy smoker, Hopkins died of throat cancer on January 30, 1982. Over 4,000 people attended his memorial service.
Ilfrey, Jack (1920-2004) – War Hero & Ace Fighter Pilot – Raised in Houston he joined the 94th Pursuit Squadron and served two hitches in Europe in 1943-4.  Ilfrey flew P-38 Lightning fighter planes and won numerous medals.  A week after D-Day he was shot down over France behind German lines.  A French family gave Ilfrey a bicycle, fake identification papers and named him Jacque Robert, a deaf-mute Frenchman.  With this disguise he was able to ride back to Allied lines.  After 142 combat missions he returned to America where he settled in San Antonio and worked for Alamo National Bank for 30 years.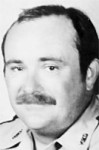 Irby, James Bruce (1953-1990) – Policeman Killed in the Line of Duty – This Houstonian joined the Houston Police Department in 1972.  He was a member of the Solo Motorcycle Detail.  On June 27, 1990, Irby stopped a car for a minor traffic violation.  Little did he know that Carl Wayne Buntion, a psychopathic criminal facing 105 years in the penitentiary, was a passenger. While Irby was talking to the driver, a two-bit crook named John Killingsworth (ironic surname isn't it?) and Buntion exited the car, shot the officer once in the head and three times in the back while Irby was lying helplessly on the pavement.  Buntion was quickly captured and sentenced to death in 1991.  He remains on Death Row today.  Irby was a lifetime member of the Houston Livestock Show & Rodeo.  His name is carved on the Houston Police Memorial (See Sidebars – Houston Police Officers Memorial.)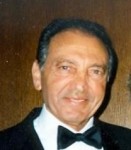 Jamail, Harry G. (1926-2012) – Legendary Grocer – He was a poverty stricken Depression child.  Jamail joined the Army and saw action in World War II.  While overseas he had a vision of returning to Houston and opening a world class grocery store.  With his father, Jim, and brothers, Joe and Albert, they opened the first location of their dream store on Montrose.  This talented team introduced Houstonians to an incredible array of heretofore unobtainable delicacies from around the world.  Jim Jamail & Sons became one of the most successful luxury retailers of its era.  In the produce section, you could actually tell the staff whether you wanted an avocado ready for tonight's meal or for several days from now and they would select the appropriate one. They outgrew the small space on Montrose and moved the store to Kirby Drive in River Oaks.  Unfortunately, the family had a feud in the 1980s and the operation closed down, much to the disappointment of many Houstonians.
Jones, Jesse Holman (1874-1956) – Entrepreneur – A native of Tennessee, his family moved to Texas when he was nine.  In 1895 he went to work for his uncle's firm, M. T. Jones Lumber Company.  After mastering the business model, Jones opened his own operation, South Texas Lumber Company, in 1898.  Soon he was investing in real estate, commercial buildings (owning over 100 in Houston) and banking (founding National Bank of Commerce, now JPMorganChase & Co.)  In 1908 Jones purchased a portion of the Houston Chronicle (buying it all in 1926.)  During World War I President Wilson put him in charge of the Red Cross relief efforts.  Jones was instrumental in Houston hosting the 1928 Democratic National Convention.  During the Great Depression, Presidents Hoover and Roosevelt selected Jones to run the Reconstruction Finance Corporation (RFC.)  In that role he prevented the failure of thousands of farms, banks, railroads and other business entities.  Jones was also a philanthropist, founding Houston Endowment in 1937.  Jesse H. Jones Hall for the Performing Arts is named in his honor.
Keiller, Violet Hannah (1887-1958) – Pathologist –  Scottish by birth, the Keiller family arrived in Galveston in 1891 where her father joined the University of Texas, Galveston, a medical school.  Keiller enrolled in that institution in 1914.  She moved to Houston and joined Hermann Hospital where she worked for 30 years, mostly as chief pathologist.  Keiller specialized in cancer treatment and research.  She was a member of the Houston, Texas and American Medical Associations.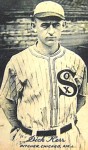 Kerr, Richard Henry "Dickey" (1893-1963) – Major League Baseball Player – He was born in Missouri.  Kerr's baseball career was as a pitcher for the Chicago White Sox (1919-25.)  He was a starter in 1919-21.  Kerr won 13 games in the regular season and both of his starts in the 1919 World Series as a rookie.  That series was scandal ridden with eight of his teammates given permanent suspensions for siding with gamblers to throw games.  Those players were nicknamed the "Black Sox." Kerr, however, was praised for his honesty in the series.  He later coached baseball at Rice Institute (now University.)  Kerr also coached Stan "The Man" Musial during his minor league career.  Kerr's career record was 53 wins versus 34 losses, a 3.84 ERA and 235 strikeouts.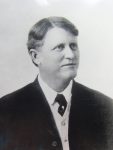 Kirby, John Henry (1860-1940) – Father of Industrial Texas – Born on a peach farm in rural Texas, his formal education was limited.  Nonetheless he passed the Texas Bar Exam in 1885, practicing for four years before moving to Houston.  Kirby was a very successful businessman.  He owned the two largest lumber companies in east Texas and 300,000 acres of pine trees.  In 1895 he chartered the Houston Baseball Association (now Houston Astros.)  In 1922 Kirby and his friend Joseph Cullinan (See Glenwood – Cullinan) joined together to form the American Anti-Klan Association to force the Ku Klux Klan to disband in our city.  He completed his mansion (now a law office) at 2006 Smith in 1928.  It was one of the most beautiful in Houston.  It had baroque water parterres, conservatory, pergola, natatorium and lake to mention a few of its features.  It is also rumored to be haunted.  Unfortunately the Great Depression took its toll on Houstonians including Kirby who filed for bankruptcy in 1933.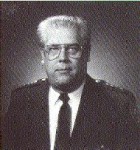 Klevenhagen, John Joseph "Johnny", Jr. (1941-1999) – Lawman – Born in San Antonio he was named for his father, a famous Texas Ranger, so it was only natural for him to enter law enforcement.  Klevenhagen joined the Harris County Sheriff's Department in 1961.  Having a flair for police work, he advanced rapidly up the ladder.  In 1973 he was named Major of the Patrol Bureau.  Klevenhagen later was appointed Commander of the Detective Bureau and Detention Bureau retiring in 1981.  Three years later he won the Sheriff of Harris County race.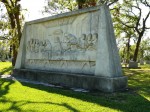 Last Supper Stone Relief – This stone adaptation of Leonardo De Vinci's Last Supper by sculptor Ira Correll is the largest cemetery monument in Texas.
Laurenzo, Maria Ninfa Rodriguez "Mama" (1924- 2001) – First Lady of Mexican Cooking – Born on a farm in the Rio Grande Valley, she and her husband moved to Houston and opened a tortilla factory in 1949. Laurenzo was widowed in 1965 and the business began to flounder.  To survive she converted the factory into a 10 table Mexican restaurant in 1973.  The rest as they say is history.  Ninfa's on Navigation became one of Houston's most popular dining spots with long waiting lines to get a table.  Laurenzo is credited with starting the fajita boom with her Tacos al Carbon and her avocado and tomatillo green sauce became legendary.  She opened a second location on Westheimer that was equally popular.  Subsequent expansion was not so successful.  Laurenzo was named "Business Woman of the Year" and "Woman Restaurateur of the Year."  In 1988 she gave a speech at the Republican National Convention seconding the nomination of George Bush for president.  The civic minded Laurenzo sat on numerous boards including M. D. Anderson Cancer Center, Houston Community College System and Gulf Coast Regional Blood Bank.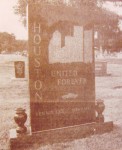 Lee, Bennie (1924-1987) – Taxi Driver – This long time Houstonian began his career as a taxi driver.  But Lee was also an entrepreneur.  He founded United Cab Company in 1976, owned a barbeque stand, a citywide delivery service and several ice houses.  Lee's gravestone cost $9,800 and displays a skyline of Houston and a United Taxi.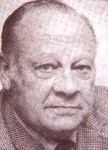 Mancuso, Frank Octavius (1919-2008) – Baseball Player & Politician – A Houston kid, he was an excellent athlete and played Major League Baseball (1944-7) as a catcher for the St. Louis Browns and Washington Senators.  This was remarkable in that in World War II Mancuso was seriously injured in a paratroop accident and told to forget athletics.  In 1963 he was elected to the Houston City Council where he served for 30 years.  During his tenure his greatest achievements were the creation of Lakes Houston and Conroe, assuring Houston's long term water needs.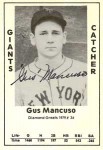 Mancuso, Gus (1905-1984) – Baseball Player – Born in Galveston he was the older brother of Frank Mancuso (See above.)  Mancuso had a brilliant career.  He was a catcher as was his brother.  Mancuso played for the St Louis Cardinals (1928, 1930-2 & 1941) winning a World Series in 1941, New York Giants (1933-8 & 1943-4) winning a World Series in 1933, Chicago Cubs (1939), Brooklyn Dodgers (1940) and Philadelphia Phillies (1945).  He was a two time National League All-Star.
McDaniel, Daniel (?-?) – Auto Dealer – All we know about this gentleman was that he owned Houston's first Cadillac dealership.
Melcher, LeRoy (1912-1999) – Convenience Store Owner – Born in Swiss Alp, Texas (one of our stranger names for a township as it is in the rolling hills of Fayette County) he was raised in Houston.  After attending school at Houston Junior College (now University of Houston) Melcher got a job in two local grocery stores.  After learning the basics of that business he purchased a small chain of what we today call convenience stores.  They were named U-Tote-Um.  When Melcher acquired the company it had 10 stores in the Houston area.  Prior to selling the chain to Fairmont Foods he had over 1,000 locations around the state.  Melcher was also a philanthropist supporting the Houston Livestock Show and Rodeo, Kinkaid School (See Glenwood – Kinkaid), Rotary House International, University of Houston and M. D. Anderson Cancer Center.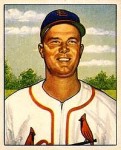 Munger, George "Red" – (1915-1996) – Professional Baseball Player – Born in Houston, he was a pitcher for the St. Louis Cardinals (1943-4, 1946-52) and the Pittsburgh Pirates (1952-3).  Munger's best season was in 1947 when his record 16-5.  That year his ERA was 3.37 and he pitched six shutouts.  Munger earned a place on the National League All-Star Team in 1944, 1947 and 1949.
Nichols, James Hamilton, Jr. (1924-2013) – Professional Football Player – A native Houstonian, he played college football at Rice Institute (now University.)  Following a stint in the U. S. Navy in World War II, Nichols returned to play football professionally.  He played both offense (guard) and defense (linebacker) from 1947 until 1951 for the Chicago Cardinals (now Arizona Cardinals) and the Green Bay Packers.  The 1947 Cardinals were one of the best teams of that era.  Nichols was on the NFL Championship team in 1947 when they had the great backfield of Quarterback Paul Christman (All-Pro 1946-7) and Halfback Charlie Trippi (All-Pro 1947-8 and 1952.)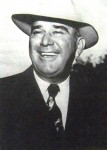 Norton, Hill Homer (1896-1965) – Texas A & M Football Coach – He was born in Alabama and began his athletic career playing minor league baseball for the Birmingham Barons.  Norton then was hired to coach the Centenary College of Louisiana football team (1919-1933.)  In 1934 he took the head coaching job at Texas A & M.  Norton posted the second most wins of any coach in A & M history.  His record was 82 wins,53 losses and 9 ties.  In 1939 Norton's Aggies went 11-0 and beat Tulane in the Sugar Bowl, winning the National Championship.  He went on to win the Southwest Conference in 1939-41.  Unfortunately, in his profession it's "what have you done for me this season." In 1947 the Aggies went 3-6-1 and lost the 8th straight game to the University of Texas and Norton was fired.  Norton was inducted into the College Football Hall of Fame in 1971.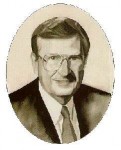 Onstead, Robert Randall (1931-2004) – Grocer – He began his career delivering groceries for his uncle's store in his hometown of Ennis, Texas.  Following college and a stint in the U. S. Air Force, Onstead took a job with his father-in-law's Randall's Super Value Stores in the 1950s.  In 1966 with several partners, he started Randall's Food Markets in Houston.  By the late 1990s the chain owned 114 stores in Houston, Austin and Dallas-Fort Worth.  Onstead retired in 1998.  He was active in the Better Business Bureau, Greater Houston Partnership, State Fair of Texas and the Houston Livestock Show and Rodeo.  Onstead was inducted into the Texas Business Hall of Fame in 1993.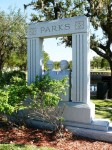 Parks, Fred (1906-2001) –Self-made Entrepreneur & Attorney – He was born dirt poor in the Indian Territory of Oklahoma a year before it became a state.  Parks worked odd jobs before moving to Houston and earning a law degree from South Texas College of Law.  After serving in Italy during World War II he began his 50-year career as a trial lawyer.  Parks served as legal counsel in several Houston high profile cases including the socialite Joan Robinson Hill's murder that resulted in a terrific book, Blood & Money, by Tommy Thompson and movie star Hedy Lamarr' s divorce from oil magnate Howard Lee.  He invented an elevated transit system and opened an air cargo/distribution center. Parks was also a philanthropist who made significant donations to South Texas College of Law and Rice University.
Patout, Rivers Aristide, III (1938-2014) – Seafarers' Chaplain – A Galvestonian, he earned a degree from Notre Dame, entered Houston's St. Mary's Seminary and was ordained a Catholic priest in 1967.  As a founding member of the Houston International Seafarers Center, Patout was named full-time chaplain in 1972, a position he held until his death.  His mission was to minister to sailors from all over the world who arrived in the Port of Houston.  But Father Patout also offered these souls a wide range of social and recreational opportunities including swimming, running and soccer.  One of his favorite tales was about trying to give Christmas presents to Russian sailors during the Cold War.  The ship's commissar was fearful this act would interfere with their anti-capitalist purity.   He returned on New Year's Day with the same offer.  The commissar said "we have no gifts for you."  Patout said how about vodka.  So the problem was solved. He boarded the freighter and had a number of rounds of toasts with the captain and the commissar. When disembarking he told the sailors that "I'm having a little trouble navigating the gangway."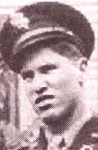 Philips, Julian "Duney" (1926-2003) – War Hero – This Floridian moved with his family to Houston when he was three years old.  Following high school the 16-year old Philips lied about his age and enlisted in the Army. He graduated from Officers Candidate School in 1943 and was deployed to Europe the next year.  In 1944 Philips volunteered to lead a daring daylight reconnaissance patrol across the Rapido River in central Italy.  The Germans shot holes in their boat as they tried to return to the U. S. position.  One soldier could not swim so Philips put him in the bottom of the boat and pulled the man to safety.  For this brave act he was awarded the Silver Star.  During the Korean War he served in Japan and attained the rank of lieutenant colonel during the Viet Nam War.
Pressler, Elise Townes (1905-2008) – Civic Leader – This fifth generation Texan and member of a prominent Texas family was born in Beaumont.  The Presslers moved to Houston in 1917.  A classmate of Howard Hughes, Jr. (see Glenwood –Hughes, Jr), she was driven to school by the Hughes' chauffer each school day. Following graduation from the University of Texas, she devoted her life to cultural and civic affairs.  Pressler was a member of our city's first Municipal Arts Committee and a founder of the River Oaks Baptist Church.  In addition she served as president of the Junior League of Houston, River Oaks Garden Club, Houston Bar Association and Harris County Heritage Society.  Pressler passed away at the ripe old age of 102.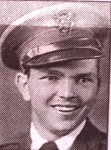 Rice, Browne B., Jr. (1921-2005) – War Hero – A third generation Houstonian, he served valiantly in the Marines during World War II receiving Purple Hearts medals for wounds received in battles at Guadalcanal and Peleliu in the Pacific Campaign.  Following the war Rice went to work on his grandfather's ranch but soon made a career change into banking.  He is a descendant of William Marsh Rice, founder of Rice University (see Rice).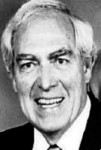 Rupley, Robert Seele (1928-2009) – Furrier – He was born in Houston.  Rupley supplied the society ladies of our city with fur coats for many years from his family's business, Ralph Rupley Furs.  His father opened the store in 1923.  Family members operated it until the 1990s.  During the Korean War, Rupley was awarded the Bronze Star for bravery.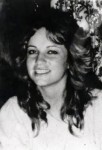 Schatz, Debora Sue (1960-1984) – Murdered in the Line of Duty – She was the first female letter carrier in America killed in the line of duty.  She was abducted and murdered by David Isador Port.   He was convicted and sentenced to 75 years in prison but was released early because of a change in early release policy by the State.  In 1985 Congress voted to change the name of the post office where she worked from Westchase Rogerdale to Debora Sue Schatz Station. When that office was replaced in 2001, a memorial to her was erected inside.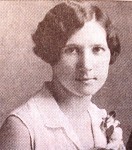 Sterling, Helen Neumann (1905-2003) – Literary Enthusiast – A Houston native, she came from a family long involved in the literary scene in our city.  Sterling's grandmother was a founder of the Current Literature Club in 1899.  Helen joined the Junior Current Literature Club when it was organized in 1929.  Sterling was president of the club from 1932 until 1934.  She was a member for over 70 years and was said to seldom miss a meeting.  Her husband was a nephew of Texas Governor Ross S. Sterling (1931-3) and a founder of Humble Oil & Refining Company (now Exxon.)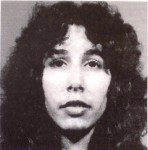 Tucker, Karla Faye (1959-1998) – Thrill Killer – She was a bad apple most of her life.  Tucker was smoking by age eight, on drugs and having sex by 12, dropped out of school at 14, took up prostitution by age 16 and was a rock star groupie, traveling with the Allman Brothers, Marshall Tucker and the Eagles.  In 1983 she and an accomplice broke into Jerry Dean's apartment and committed one of the most brutal murders in Houston history. Tucker stabbed Dean 11 times with a pickaxe.  She was arrested, tried and convicted in 1984.  Due to the brutality of the crime she was sentenced to death.  On February 3, 1998 Tucker became the first woman executed in Texas in 135 years.  Good riddance!  She is buried in an unmarked grave.
Vinson, William Ashton (1874-1951) – Attorney – Born in South Carolina, his family moved to north Texas in 1887 where he attended school and college.  Vinson studied law, passed the bar and earned his license.  In 1899 he became a partner in the firm of Wilkins, Vinson & Batsell.  Moving to Houston in 1909 he formed the firm of Townes & Vinson.  Following Townes death in 1917 he partnered with two other prominent Houston attorneys to form Vinson, Elkins & Weems (now Vinson & Elkins LLP) that became the largest law firm in Houston and one of the biggest in America.
Woods, William "Bill" Howard (1911-2003) – Milkman – A native of Missouri, he was raised on a farm and attended a one room schoolhouse.  During the Great Depression, Woods heard there were jobs available in Houston so he moved here.  Being a farm boy he knew how to handle horses and milk cows so he was quickly hired by Phoenix Dairy as a milkman.  Woods delivered dairy products in a horse drawn wagon.  He once said "… the horses knew the route better than I did."  After a few years he got a better paying job at Brown Shipbuilding working on naval crafts during World War II where he learned plumbing.  Capitalizing on that craft, Woods founded W. H. Woods Plumbing Company that he operated until the mid-1960s.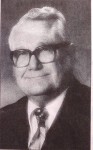 Zimmerman, Kenneth E. (1913-2008) – Architectural Engineer – Born in central Texas, he graduated from Texas A & M in 1934 with an architectural degree.  Zimmerman was certified as a structural engineer in 1937.  Two years later he moved to Houston and joined the engineering firm of Walter P. Moore.  During World War II Zimmerman served in the Army Corps of Engineers in Oak Ridge, Tennessee where he helped the scientists at the Manhattan Project develop the atomic bomb.  He created structural designs for some of Houston's most memorable landmarks including Jesse H. Jones Hall for Performing Arts, Rice Stadium, Warwick Hotel (now Hotel ZaZa) and St. Vincent de Paul Catholic Church.  Zimmerman's piece de resistance was the Astrodome.  In 2003 He said: "To this day, I still think the Astrodome is the best football and baseball stadium around."