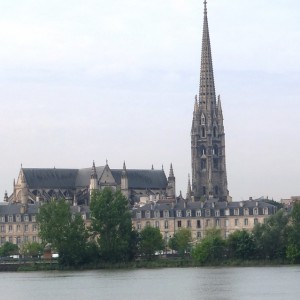 On our recent tour of France we spent several days exploring the charming city of Bordeaux prior to heading up the Gironde River to visit the world famous vineyards and wineries of the area.  We visited a number of interesting sites in the city including one of the oldest surviving medieval churches in Europe, Saint Michel.  The architecture was stunning.  The interior was full of beautiful stained glass windows, alters, statuary and intricate carvings done by Masons centuries ago.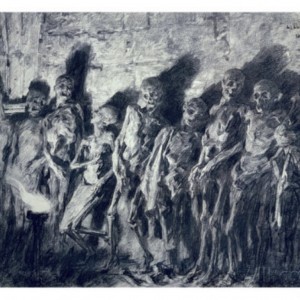 While there we made a macabre discovery.  In the early days there was a parish cemetery next to the church.  During the 18th century due to alteration to the church it became necessary to exhume the bodies.  According to a newspaper article dated February 3, 1875 "…the earth around the church seems to have something peculiarly antiseptic in its nature, so that the bodies buried during the ages were converted into mummies."  It went on to say "…these bodies were laid bare, and instead of being decently buried again…they were ranged upright in a row round a crypt under the bell tower.  A rough fellow with a candle on a stick…goes around as a showman…taps and thumps the bodies to show they are perfectly sound."  The writer goes on to say "Really, if the clergy will not put down this exhibition, the police ought."  However, the 70 mummies were a big attraction for years drawing such visitors as Victor Hugo and Gustave Flaubert.  For a rather creepy view, click here.
Finally, in the 1980s or 1990s for hygienic reasons as well as respect for the dearly departed, the mummies were reinterred in the ossuary of the nearby Chartreuse Cemetery.