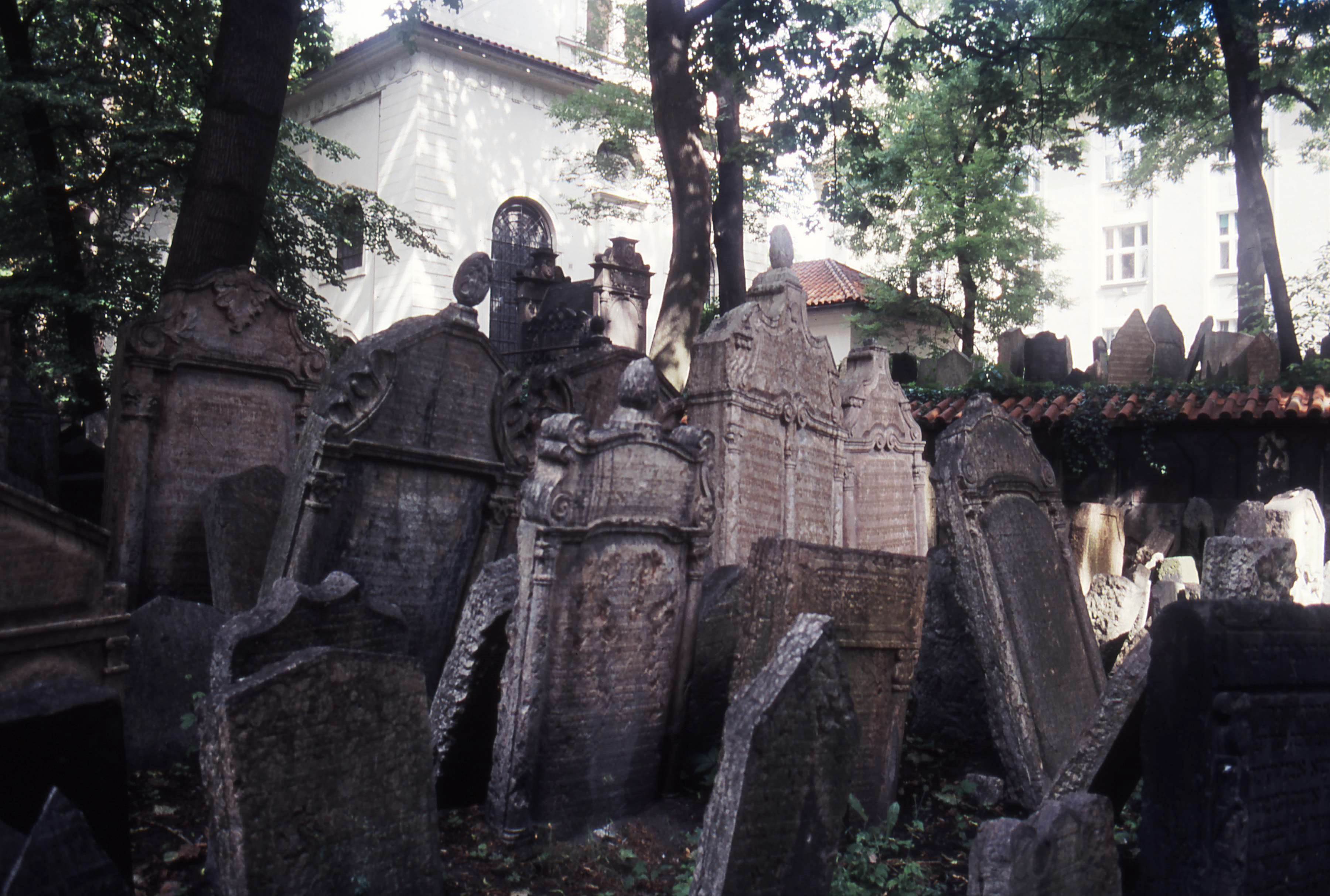 Old Jewish Cemetery
Prague, Czech Republic
Established Early 15th Century
2 acres
Burials: 100,000
 "Say not in grief, 'he is no more'
but live in thankfulness that he was."
-Old Hebrew Proverb
Founded in the early 15th century this ancient graveyard is located in the Jewish Quarter and is the third oldest Jewish burial ground in Europe.  Because of its long use and the layering of graves it is difficult to know the exact number of burials that took place here.  As it is forbidden for Jews to destroy Jewish graves or tombstones, it is estimated that up to 12 layers of soil were brought in over the centuries and laid on top of the existing graves. The accepted number of interments is around 100,000.  Today approximately 12,000 tombstones are crammed into this tiny space behind the Maisel Synagogue and Holocaust Museum.
Basevi, Hendl (? – ?) – First Lady – She was the wife of a wealthy businessman and Jewish Town mayor.  Hers is the only female tombstone in the cemetery.
Bezalel, Judah Lowe ben (c. 1520-1609) – Rabbi – He was born in Poland.  Bezalel moved to Prague where he became known as Rabbi Lowe.  He is remembered as a Talmudic scholar, Jewish mystic, philosopher and the leading rabbi of Prague.
Bezalel is credited with the creation of Golem, a figure to protect the Jewish Ghetto and defend the people from anti-Semitic attacks and pogroms.  Golem was made of clay from the Vltava River and brought to life through rituals and Hebrew incantations.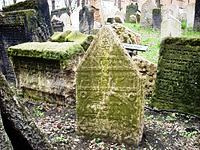 Gans, David (1541-1613) – Scholar – He is remembered as a Jewish astronomer, mathematician, historian and astrologer. Born in Germany he studied rabbinical literature in Bonn, Frankfurt and Krakow.   Gans was the author of Tzemach David (1592), a book of Jewish history.  In 1564 Gans settled in Prague where he worked with the famous German astronomer, Johannes Kepler.  His gravestone here is marked with a Magen David.  It is the first time a Star of David was used as a Jewish community emblem.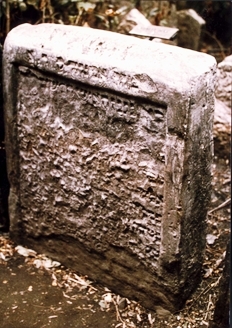 Kara, Avigdor (?-1439) – Rabbi – In addition to being a rabbi, he is remembered as a Talmudic scholar, kabbalist and poet.  Very little is known about his life.  Kara served for many years on the Prague rabbinic court.  He was also the spiritual head of the of the city's Jewish community.  Kara's tombstone is the oldest of the 12,000 markers in the cemetery.
Maisel, Mordecai Marcus (1528 – 1601) – Philanthropist – He was a wealthy leader of the Jewish community in Prague.  Maisel built the Jewish Town Hall and two synagogues – Hohe and Maisel.  He as his wife donated a number of precious objects to these sacred spaces including gold and silver vessels as well as a pearl curtain.
Oppenheim, David (1664-1736) – Rabbi – He was born in Worms, Germany.  Oppenheim was the Chief Rabbi of Prague.