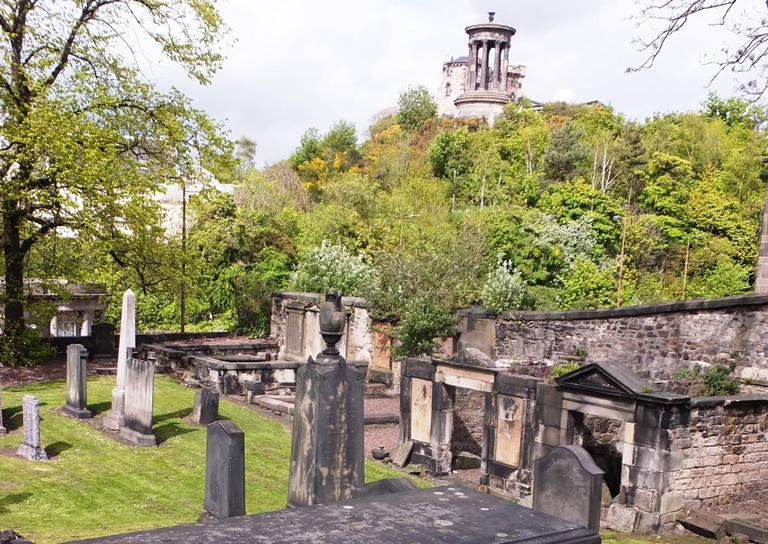 Old Calton Burial Ground
27 Waterloo Place,
Calton Hill,
Edinburgh, Scotland
Established: 1718
3+ acres
Burials: Unknown 
website 
"Life's but a walking shadow — a poor player that struts and frets
his hour upon the stage and then is heard no more."
— William Shakespeare – Macbeth, V,v.
This cemetery was opened by citizens of the village of Calton when they purchased half an acre from a local Lord who owned the property.  Over the years it was expanded numerous times.  Located on a prominent hill it has a lovely view of Old Edinburgh.  Interments were ceased in 1869.  The entrance is stunning as you walk up stone steps and immediately see a huge obelisk that towers over the burial ground and a war memorial topped with a life-sized bronze statue of Abraham Lincoln.
We found a number of interesting souls here and thought it noteworthy that many tombstones have the person's occupation carved on them.  We have never seen this before in our many years of visiting graveyards around the world.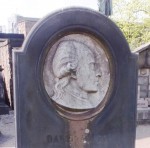 Allan, David (1744-1796) – Painter & Illustrator – He was an artistic child prodigy.  Allan was known as a painter of historical subjects and genre works.  He moved to Rome where he studied art.  Two of Allan's important early works were lost in 1771.  His next painting, Hector's Farewell from Andromache, won the Accademia di St. Luca's gold medal. He also won gold from the Academy of St. Luke for Origin of Portraiture in 1773.  Allan was known for his excellent drawings of street life in Rome and Naples. Returning to Scotland he was named director and master of the Academy of Arts in Edinburgh.  It was here that Allan painted some of his most famous works including Highland Wedding, Highland Dance and Illustrations of the Gentle Shepherd.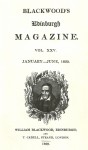 Blackwood, William (1776-1834) – Publisher & Magistrate – He founded two important treatises — Blackwood's Edinburgh Magazine and The Edinburgh Encyclopedia.   Blackwood's most famous author was Sir Walter Scott.
Burn, Robert (1752-1815) – Architect – He began his career as a mason and oversaw the masonry of St. Cuthbert's Church in Edinburgh (See St. Cuthbert's Burial Ground.)   Over time Burn acquired the skill sets to become an architect.  Among his better known works in Edinburgh are St. Giles Cathedral (1796) and the Royal Bank of Scotland (1803).  However, he is best remembered for the Nelson Monument (1807) atop Calton Hill honoring Admiral Horatio Nelson (1758-1805) who lead Britain to victory over Napoleon and the French at the Battle of Trafalgar (1805). Nelson was killed in that action but lived long enough to know he notched a victory.  He wished to be buried in English soil so his body was preserved in a cask of brandy for the voyage home.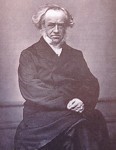 Candlish, Robert (1806-1873) – Minister – This clergyman was a major figure in the Disruption of the Scottish Church in 1843 when he and 470 other ministers left that place of worship to create the Free Church of Scotland.  The feud was over the right of the worshipers to choose their own clergy and independence in spiritual matters.  Candlish was also a prolific writer of religious books.  Because of his beliefs, he was forbidden to be buried in a parish churchyard so his final resting place is in Calton which is non-denominational.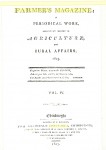 Constable, Archibald (1774-1827) – Publisher – He was a magazine publisher whose titles included the Farmer's Magazine, Scots Magazine and Edinburgh Review.  In addition Constable acquired the rights to publish the Encyclopedia Britannica in 1812.  Like William Blackwood (see above) he also was a publisher of the works of Sir Walter Scott.  Constable owned a bookshop in Edinburgh that contained a collection of many rare books.
Gray, John (?-?) – Captain – This tombstone is one of the most unusual we have ever encountered.  Captain Gray erected it in honor of his parents who are interred here.  The monument contains considerable symbolism.  At the top is an anchor over a three-masted sailing ship.  Beside the boat is a skull.  Below it is a bearded man in a cap (Thomas Gray, his father) with two ribbons coming out of its mouth, a symbol of death.  Underneath that is a scythe, the implement carried by the hooded figure Death.  At the left bottom are crossed bones.  On the top right side is a female in an odd hat (Elizabeth Wilke Gray, his mother) with a shovel and a coffin imposed over it, both symbols of death.  At the bottom is one more death symbol, crossed thigh bones.
Haig, John (?-?) – Scotch Distiller – Haig is the oldest of all Scotch whiskies.  It was first distilled by John Haig in the old Cameronbridge Distillery in 1824.  He is considered the father of the whiskey industry in Scotland.  Haig Dimple Pinch is named for the distinctive shape of the bottle.  It is aged for 15 years in old bourbon casks from Kentucky. Haig Scotch is described as having a caramel nose, an earthy finish and strong hints of peat.  It is 43% alcohol.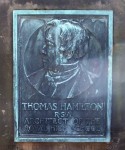 Hamilton, Thomas (1784-1858) – Architect – He is remembered for a number of famous buildings in Edinburgh.  Among them are the Royal High School, Bank of Scotland on the Mound, Physicians Hall and Dean Gallery.  Hamilton was a co-founder of the Royal Scottish Academy (1826), the home of contemporary art in Scotland.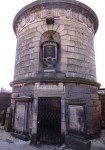 Hume, David (1711-1776) – Philosopher – He was well known throughout Europe and an important force in the Scottish Enlightenment.   Hume was also a historian and wrote Treatise of Human Nature (1738), an attempt to introduce the experimental method of reasoning.  An avowed atheist, his grave had to be guarded for eight days due to the strong resentment about that belief.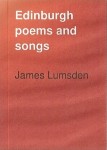 Lumsden, James (1836-1899) – Poet and Singer – Lumsden was a prolific poet and song writer. His published works include Country Chronicles, Lays and Letters from Linton and The Battles of Dunbar and Prestonpans. These works concerned what he described as "rural sources only — comprising country characters, manners, affairs, scenery, etc." His final work, entitled Edinburgh Poems and Songs "nibbled at the poetic stores of the City — its people, scenes and any of its concerns that might take my fancy."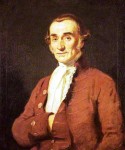 Mackay, Charles (1787-1857) – Actor – He was a famous actor and comedian.  Mackay is best remembered playing roles from works authored by Sir Walter Scott.  His portrait hangs in the National Galleries of Scotland in Edinburgh.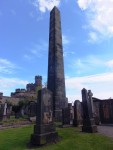 Martyr's Monument – The Friends of the People was a group of individuals who supported universal suffrage.  In 1793 five members were arrested, charged with sedition and treason, convicted and banished to Botany Bay in Australia.  By 1844 they were exonerated and referred to as the Chartist Martyrs.  That same year the Friends of Parliamentary Reform in England and Scotland erected a huge obelisk in their honor.  Their names were: Thomas Muir, Thomas Fyseh-Palmer, William Skirving, Maurice Margarot and Joseph Gerrard.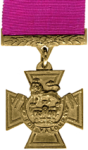 McDougall, John Leishman (1840-1869) – Victoria Cross Winner – He was a private in the 44th East Essex Regiment of the British Army during the Second China War (1860).  At the Battle of Taku Forts he was awarded the Victoria Cross, Britain's highest medal, for very brave action.
Playfair, John (1748-1819) – Mathematician – He was a mathematician, astronomer, geologist and philosopher.
Steell, Sir John (1804-1891) – Sculptor – He was a prolific sculptor probably most famous for his marble sculpture of Sir Walter Scott in Edinburgh's Scott Memorial and Queen Victoria in Charlotte Square.  In 1838 Steell was named Sculptor to Her Majesty the Queen and knighted in 1876.  He was well known for doing busts of famous persons including Duke of Wellington, Prince Albert, Robert Burns and Florence Nightingale to mention a few.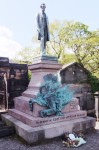 Scottish-American Soldiers Memorial – This monument was dedicated in 1893 to honor Scottish soldiers who fought and died in the War Between the States.  They all served in the Union Army.  On top of the memorial is a statue of Abraham Lincoln with a slave at his feet giving thanks.  This is the only monument to this War outside the United States.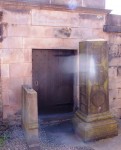 Stewart, Daniel (1741-1814) – Philanthropist – In 1855 he founded Daniel Stewart's Hospital with funds from a fortune he made in India.  It was to serve the poor boys of Edinburgh.  In 1870 it was transformed into Daniel Stewart's College.
Tradesmen's Monuments – We were intrigued by the practice during the 18th century of engraving the individual's trade on their tombstone.  While visiting Calton we saw many examples including:  actor, city inspector of lighting and cleaning, confectioner, constable, engineer, goldsmith, insurance man, keeper of city records, medical teacher, member of Royal Academy, merchant, perfumer, salter, tool manufacturer, treasurer of the Bank of Scotland, watchmaker and wine merchant.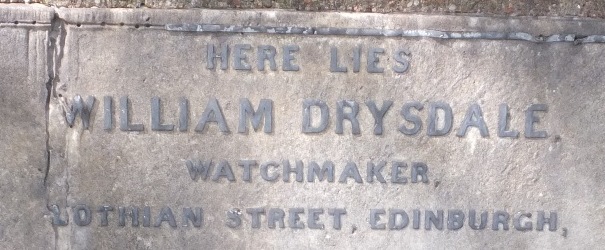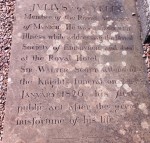 Von Yelin, Julius (?-1826) – Knight – He was a German knight and scholar who came to Scotland to meet Sir Walter Scott.  Von Yelin died before they could get together.  Scott who was having serious financial matters attended his funeral and said "…he is dead and I am ruined."
Williamson, Peter (1730-1799) – Colorful Character – At age 13 he was kidnapped, sold as a slave and sent to America.  It is one of the few cases of a white being enslaved in Europe.  Williamson escaped and lived with an Indian tribe for a number of years.  He returned to Scotland, was nicknamed "Indian Peter" and won a lawsuit about his hijacking and became wealthy from the settlement.  Williamson opened the Edinburgh Penny Post where letters could be mailed for one cent.  He lies in an unmarked grave.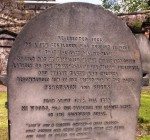 Wood, William (?-?) – Actor – He was one of the most popular leading actors on the Edinburgh stage between 1772 and 1802. His tombstone bears the lines from Shakespeare that are quoted above.