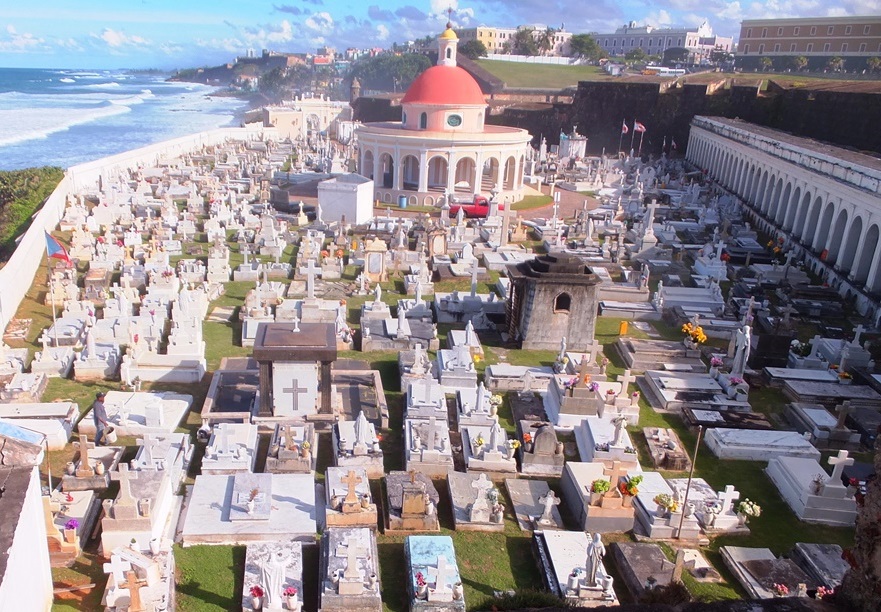 Cementerio Santa Maria Magdalena de Pazzis, San Juan Puerto Rico
Between El Morro and the Atlantic Ocean near the San Felipe El Morro Fort
Established 1863
ca 4 acres
Burials 1,000+
Dercansa en Paz
Rest in Peace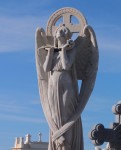 This colonial era cemetery, located in Old San Juan, may be one of the most picturesque burial grounds ever. Located outside the city walls, overlooking the Atlantic Ocean, the cemetery is the work of engineer Ignacio Mascaro.  In the 19th century, Puerto Ricans viewed death with fear and the placement of the cemetery overlooking the ocean symbolizes the journey ones spirit must take to cross into the afterlife.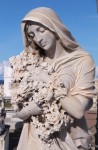 Brilliant white statuary as well as a circular red-domed neoclassical chapel fills this peaceful place. The chapel is dedicated to its namesake, Santa Maria Magdalena de Pazzi, an Italian Carmelite mystic from the mid-16th century with numerous miracles following her death. She was canonized in 1669 and has a very strong cult following in Florence, Italy.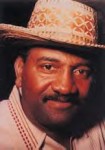 Alonso, Tite Curet (1926–2003) – Salsa & Samba Composer – With more than 2000 songs to his name, 200 considered hits, 50 considered major hits, Tite Curet Alonso developed a style known as "salsa with a conscience." His songs had romantic and social themes and focused on Afro-Puerto Ricans and the challenges they faced.  Because of the political nature of many songs, his music was banned for years in Puerto Rico. Despite that fact, he was given a state funeral in San Juan, with a wake and honor guard at the Institute of Puerto Rican Culture, then at the Capitol Building and at City Hall. A life-size statue of him sits on his favorite bench in San Juan's Plaza de Armas.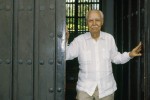 Alegria Gallardo, Ricardo E. (1921–2011) — the Father of Modern Puerto Rican Archaeology —  Alegria was a Puerto Rican scholar, cultural anthropologist and archeologist. He was the first director of the Institute of Puerto Rican Culture and was responsible for the renovation and restoration of historic Old San Juan. Pioneering the study of the Taino (the indigenous people of the Caribbean), Caribbean Business reported that, "His extensive studies have helped historians understand how the Taínos lived and suffered, before and after the Spanish conquistadors arrived on the island." Alegría estimated that about one third of all Puerto Ricans have Taíno blood—results of recent DNA studies have proved him correct.
Cordero, Rafael (1790–1868) — The Father of Public Education in Puerto Rico  — Cordero was a self-educated Puerto Rican who provided free schooling to children regardless of their race or social standing. Early in the 19th century, Cordero established a free school for all children who could not afford an education on their own. He maintained this educational center for 58 years. He taught reading, writing, mathematics and theology. Cordero's house on Luna Street in San Juan where he taught is on the National Register of Historic Places. The Puerto Rico Teachers Association annually awards the National Medal Rafael Cordero to the teacher who distinguishes himself or herself in public or private education. Among the schools named in his honor is a high school in San Juan, an elementary in Aguadilla, an elementary school in Jersey City, New Jersey and a Middle School in Brooklyn, New York.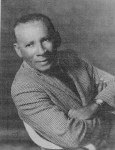 Hernandez, Rafael (1892–1965) – Musical Composer. Hernandez (birth name:  Rafael Hernandez Marin) is considered by many to be the most important composer of Puerto Rican popular music during the 20th century. Born into a poor family in the countryside, he learned to roll cigars and made a modest living as a child but his love was music. At 12, he begged his parents to let him study music and they sent him to San Juan where he learned to play the clarinet, tuba, piano, guitar and violin among other instruments. He eventually made his way to the United States and was recruited (along with his brother Jesus and 16 other Puerto Ricans) to join the Orchestra Europa during World War I. After the war, Hernandez played his music all over the United States and Latin America. After spending time in Mexico, he eventually returned to Puerto Rico to direct the orchestra at the government-owned radio station WIPR Radio. Hernández was Honorary President of the Authors and Composers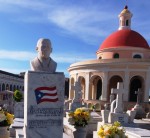 Association. He was also the founder of little league baseball in Puerto Rico. President John F. Kennedy christened him "Mr. Cumbanchero" (a person who knows how to have a good time). In 1965, shortly before his death, Banco Popular de Puerto Rico produced a TV special in his honor in which he addressed the people for the last time. Fans consider one of his greatest works to be "Lamento borincano." That same year he also wrote what is thought by many to be his masterpiece, "Preciosa" (performed by Marc Anthony at Madison Square Garden).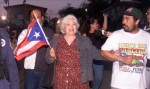 Lebron, Lolita (1919-2010) – Freedom Fighter – (birth name: Dolores Lebron Sotomayor) Lebron is most famous for leading an attack on the floor of the U.S. House of Representatives in 1954. She and three other Puerto Rican nationalists opened fire from a spectators' gallery and Lebron unfurled a Puerto Rican flag, shouting "Viva Puerto Rico libre!" Five U.S. representatives were wounded. Sentenced to 50 years in jail, Lebron and her comrades spent 25 years in prison until President Jimmy Carter granted them clemency in 1979. In her early twenties, Lebron migrated to New York City where she experience and witnessed the exploitation and discrimination against Puerto Rican workers. In 1946 she joined the Puerto Rican Nationalist Party and quickly rose to leadership roles. She was an advocate for workers, women and children's rights and battled for a more equitable economic system. Lebron is remembered as a hero, a leading figure in the Puerto Rican people's struggle for justice, equality and freedom.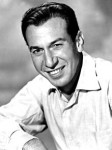 Ferrer, Jose (1912-1992) – Academy Award-winning actor and director – (birth name: José Vicente Ferrer de Otero y Cintrón) Ferrer was a celebrated actor, theater and film director. He was the first Puerto Rican actor, as well as first Hispanic actor, to win an Academy Award (in 1950 for Cyrano de Bergerac). He went on to receive accolades for acting and directing The Shrike, The Fourposter and Stalag 17. Other film credits include The Caine Mutiny and Lawrence of Arabia. On television, he had a role in the 1980s series Newhart. He also had a recurring role as elegant and flamboyant attorney Reuben Marino in the soap opera Another World in the early 1980s. In 1981, he was inducted into the American Theater Hall of Fame. In 1985, he received the National Medal of Arts from President Ronald Reagan, the first actor to receive that honor. In 2012, the United States Postal Service issued a stamp in Ferrer's honor in their Distinguished Americans series.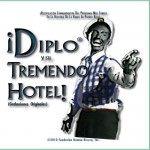 Rivero, Ramón (1909–1956) — known as Diplo – Actor, Comedian, Activist — (birth name: Arturo Ramón Máximo Ortiz del Rivero) — He was a pioneering comedian, actor and composer in Puerto Rico's radio, television and cinema industries. The Afro-Puerto Rican comedic character he created – Diplo – vaulted him to popularity. He was to Puerto Rico what Charlie Chaplin was to America and Cintanflas was to Mexico. He used his celebrity to become a political activist, organizing the world's first known Walk-A-Thon to raise money for the Puerto Rico League against Cancer. In 1953, in a four day walk, he raised $85,000 ($750,000 today). His storied career includes writing more than 3000 scripts for radio, theatre, television and motion pictures. He composed more than ten songs as well as authored What Makes People Laugh? His untimely death at age 47 prevented him from a much anticipated film with Hollywood actress Rita Hayworth. Rivero is considered by many Puerto Ricans a national hero and their greatest and most influential comedian.